We asked our favorite San Francisco makeup artist, Melissa McMillan, to share some quick tips to freshen up your look this holiday season — whether you're just looking to spice things up for everyday or just need a quick way to add a little glitter for evening events. Enjoy her guest post below, and if you'd like to book your own personal session with her, choose your date and time here on our scheduler (scroll to the bottom of the page, where it says "Makeup")! 
***
Glitter, shimmer and sparkles have really made a return into fashion — but with an edit and a refinement we haven't quite seen before. The makeup on runways has been an interesting mix of edgy and soft: think soft rosy cheeks and lips, paired with a bold metallic shade or glittery geometric shapes on the lid.
A great way to make the trend your own is going to be with Kosas' new liquid eyeshadows. Grab a little bit on an angled eyeliner brush and draw it across the lash line to pair a shimmery electric blue or bronze eyeliner with a soft, peachy cheek and lip.
A bold lip like Darkroom or Fringe, Kosas' deeper lipstick options, with Supreme (gold) liquid eyeshadow is absolutely to die for as well.
Or, do a whole lid in one of these fun, shimmering metallic shades with a red lip and cheek. Just apply that very pigmented cheek color (I suggest Ikura or Fuchsine by Manasi7) with a light hand to the cheek, and expect to be pleasantly surprised. Then pat some of it into your lips, maybe apply Kosas' red-tinted Wet Lip Oil Gloss in the Jaws shade, and voilà!
To get the perfect dewy, rosy cheek like we're seeing everywhere right now, pick out a more pigmented shade than you would usually wear, touch it with your middle finger, and pat it into the cheek in a circular motion until it's nice and blended into your foundation. If you're ever unsure of where to apply blush — you have to be a little more deliberate with cream blush options, but they blend into the foundation best — simply draw an imaginary line down from the outside corner of your eye and stop when you hit the middle of your cheekbone. That spot will be the center of your blush application. 
Kosas and Manasi7 have the most beautiful, easy to work with cheek and lip colors, so pairing any of these with a moisture rich-foundation and mascara (Manasi7 is my favorite!) is ideal for your day to day. But for your holiday parties and get togethers, I urge everyone to have a little fun, be bold, and experiment with Kosas' liquid shadows! Globe and Supreme are so on trend and fun to work with, but really every shadow color in the line is a hit. 
For that moisture rich foundation — especially important during the winter months — go with Kosas' Tinted Face Oil or Suntegrity's 5-in-1 BB SPF 30 or Impeccable Skin SPF 30 for light to medium coverage, or try Manasi7 Skin Enhancer mixed with either Vintner's Daughter Active Botanical Serum or Le Prunier's Plum Beauty Oil for medium to full coverage. Just make sure you're hydrating under your foundation as well; my personal favorites for under makeup are The Organic Pharmacy Antioxidant Gel (best for oily/combo skin) and Vintner's Daughter Active Botanical Serum (best for dry/mature skin).
- Melissa
Melissa McMillan is a professional makeup artist in San Francisco. She has worked with a variety of makeup and skincare brands including NARS and Benefit — where she was chosen as their national brand ambassador and a national makeup trainer due to her artistry, product expertise, and warm personality. Melissa can put absolutely anyone at ease in the makeup chair. Want a one-on-one lesson with her? Book one here!
You May Also like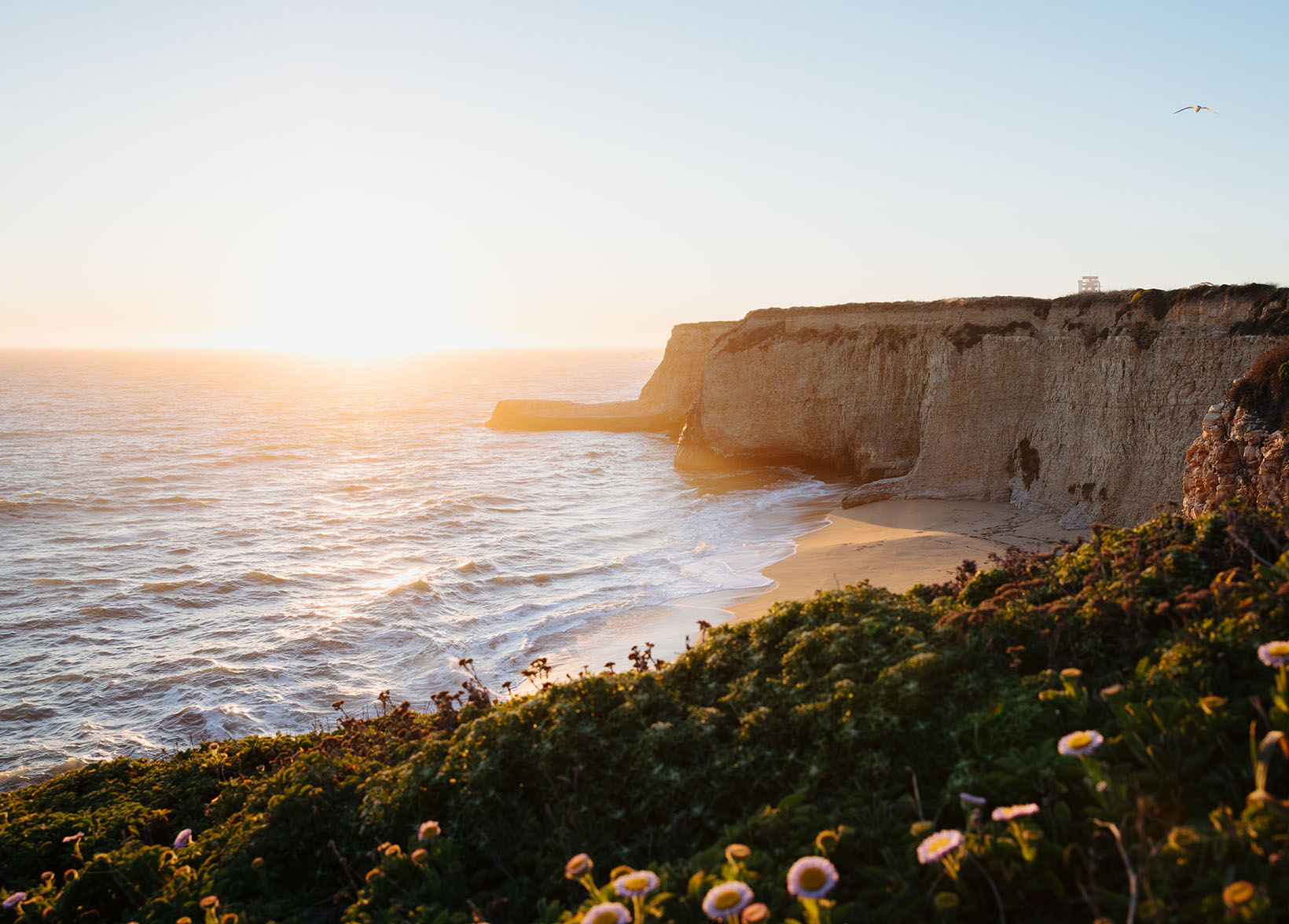 1% is nice...but 5% is even better. That's how much of every Dara Kennedy Sea Serum sale we give to Climate Changemakers, a nonpartisan climate action network that equips volunteers to advance equitable, science-based policies. Learn more from Eliza Nemser, PhD, their co-founder...