We were delighted to have Dr. Pedro Catalá, creator of TWELVE Beauty, visiting us from Spain this month. During his time here, he wrote this absolutely lovely journal and invited us to share it with you as a guest blog post. Humectants are particularly helpful in one's skincare routine during colder months; here, he explains why, and tell us which humectants to look for in products.
***
From Pedro:
It is no secret that I have a soft spot for San Francisco, one of the most iconic cities in the US. Back in the mid 90's, when I was introduced to the Armistead Maupin books, I became increasingly eager to visit the city. I always had a great imagination, so his books were the best way of escapism when I felt a bit overwhelmed at university. Fast forward two decades, when I received an email — not from 28 Barbary Lane, but from 1825 Bush Street — and I was over the moon. Dara, the founder of Ayla, my first stockist in the US, is one of the most caring, welcoming and generous people I know. Just like Anna Madrigal was to her tenants, Dara looks after her highly curated selection of brands like they were her own creations and her customers like her best friends. I see them as more of Ayla's extended family rather than anonymous customers. Here, we all have names and surnames.
This week, I gladly accepted the invitation to come and meet Ayla's growing "family" and teach a workshop on how to make your own natural masks. The moment I stepped out of the plane, I suddenly remembered how unique — to say the very least — San Francisco's weather can be. This not so gentle reminder triggered my skin's alarm. Parts of the day, the air feels so damp, especially when it's warm; but hours later, it feels like I popped my face in the desert. The cold waters surrounding the bay cause these sudden changes in air moisture. In other words, warmer temperatures hold humidity in the air more effectively, but cold air cannot hold it — so it feels dry.
In situations where you find sudden changes in the air's moisture, humectants are very helpful. Humectants are ingredients that are able to maintain the correct degree of humidity in the outer layers of the skin because they have a huge affinity for water (hydrophilia), thus counteracting skin dryness and preventing evaporation. Humectants bind to the water molecules from the environment (and also to those present in skincare products), and at the same time hold them firmly in contact with the skin.
I always combine humectants with other ingredients such as emollients (ceramides and plant based butters, for example) and film-forming molecules such as squalane, a true natural alternative to Vaseline.
The uncomfortable-cardboard-feel-face that comes with San Francisco weather prompted me to review why good humectants work perfectly in this city as an antidote to the changes in the air that come with everyday life here in addition to cold temperatures and central heating that are so common in the wintertime. Here's my selection of the best humectants to look for in your skincare products.
*Note from Ayla: we've included a few examples (but not an exhaustive list) of the products on our shelves that contain each ingredient.
Saccharide Isomerate is a plant-derived sugar similar to the sugars that are naturally present on the skin. It binds water for long periods of time (up to 72 hours), securing hydration and improving the skin's overall complexion.
Find it in:
TWELVE Ideal Moisture Level & Ideal Rebalancing Level Serum
Kristina Holey + Marie Veronique Barrier Restore Serum
Vintner's Daughter Essence
Sodium PCA is also known by beauty geeks as Sodium Pyrrolidone Carboxylate. It is one of the main components of the skin's NMF (Natural Moisturising Factor). It is responsible for that fresh-skin look.
Find it in:
TWELVE Ultra Revitalising Elixir
YULI Ambrosia Beauty Nectar
Kristina Holey + Marie Veronique Barrier Restore Serum
Hyaluronic acid is an excellent humectant. Here, I refer to sodium hyaluronate, which is the salt version of the famous hyaluronic acid. Because size matters, the bigger the better, and this high molecular weight creates a permeable film to keep the skin elastic and lubricated. In contrast, the low molecular weight variety (which appears on ingredient labels as "hyaluronic acid hydrolyzed") is basically a normal sized hyaluronic acid molecule, cut in small sizes to enhance penetration into the skin.
Find it in:
TWELVE Ideal Moisture Level & Ideal Rebalancing Level Serum
Kristina Holey + Marie Veronique Balancing Hypotonic
Luzern Serum ReHydrate
Glycerin is perhaps the most well known humectant. It is considered the benchmark ingredient for hydration in the humectant category. On the downside, high doses provide a tacky feel on the skin, so proper formulation is very important.
Find it in:
YULI Ambrosia Beauty Nectar
Luzern Serum ReHydrate
M Picaut Hydra Miracle Serum
Propanediol is similar to glycerin but with a better skin feel at high doses.
Find it in:
Kristina Holey + Marie Veronique Barrier Restore Serum
Luzern Serum ReHydrate
Lactic acid is another wonder ingredient found in the NMF of our skin. At low doses, it works as a humectant; at high doses, it works as an exfoliant.
Find it in:
Kristina Holey + Marie Veronique Barrier Restore Serum
M Picaut Hydra Miracle Serum
Sorbitol is another star ingredient known for its ability to pull moisture from the air. I would personally avoid it in places with extremely low humidity (desert type climates and airplane cabins).
Find it in:
Elave Sensitive Rejuvenating Cleansing Treatment
You May Also like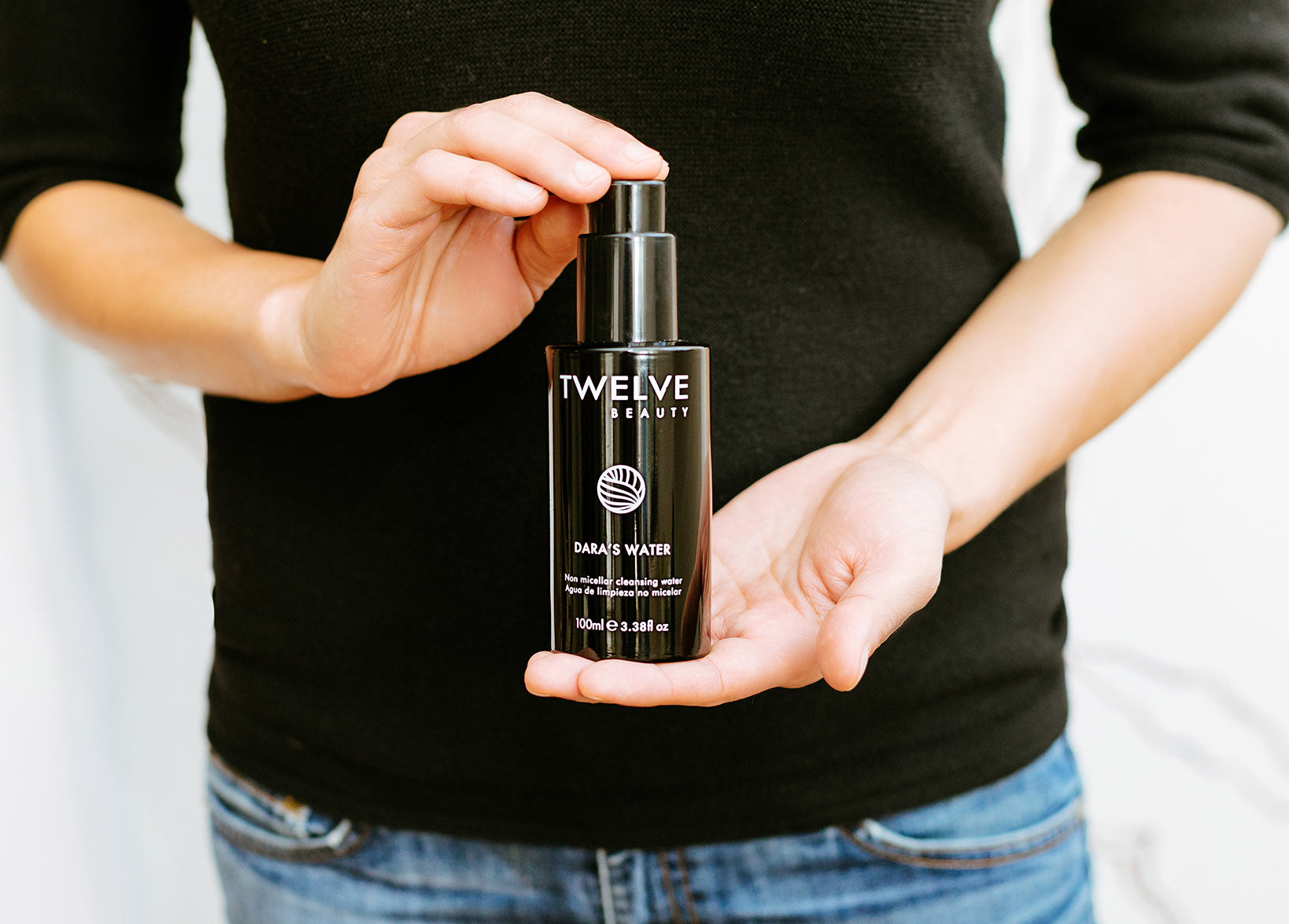 Find out which cleanser is always our first recommendation for removing sunscreen at the end of every day.