There's a lot of buzz about hyperpigmentation, which is a real problem for many people — and an annoyance for many more. To get an unbiased expert perspective on what it is and how it can be prevented and treated, we spoke to Elizabeth K. Hale, M.D., a leading expert in the field of dermatology. Liz has a particular passion for sun protection and all the benefits it offers...including the prevention of hyperpigmentation in the first place.
Ayla: What is hyperpigmentation, and why do people talk about it so much these days?
DR. HALE: Hyperpigmentation includes:
• Freckling
• Sun spots (solar lentigines)
• Post-inflammatory hyperpigmentation (e.g., the spot left behind after a pimple clears up)
• Melasma
A lot of people talk about hyperpigmentation because it covers a number of specific conditions and affects many individuals. Also, since everyone wants a clear, even-textured, even-toned complexion – and hyperpigmentation is a fairly noticeable obstacle – it's become something that people are paying more attention to.
Ayla: Let's start with freckling and sunspots. Can you tell us more about them?
DR. HALE: Uneven pigmentation in the form of sunspots and freckling – covering discrete areas of the skin – can be a sign of sun damage or aging of the skin.
• Freckling is a normal and common variant in skin tone that can occur with increased sun exposure and become more pronounced with age.
• Sun spots (solar lentigines) are the product of chronic sun exposure; you see these appear more in people between the ages of 30 and 50.
Ayla: How can freckling and sunspots be prevented?
DR. HALE: The key to avoiding both freckling and sun spots is prevention – always use a broad-spectrum sunscreen.
Note from Ayla: We have so many great sunscreens! Check out our comprehensive sunscreen guide (or get in touch with us anytime) to find the perfect one for you. We're convinced you'll find one to love on our shelves.
Ayla: How can they be treated?
DR. HALE: AHA treatments and retinol treatments can lighten epidermal hyperpigmentation by exfoliating the top layers of the skin (whereas BHA treatments target acne and the sebaceous glands). Only use these at night, and use a good, broad-spectrum sunscreen during the day.
Note from Ayla: For AHA treatments, we suggest The Organic Pharmacy Four Acid Peel and Kristina Holey + Marie Veronique Intensive Repair Serum. For retinol, check out Marie Veronique Gentle Retinol Night Serum. 
Alternatively, sun spots can effectively be removed in one session with a Q-switched laser.
Also, Kojic acid and azelaic acid are good natural alternatives to hydroquinone, a frequently-prescribed bleaching agent that can sometimes cause paradoxical darkening if it's used over a long period of time.
Note from Ayla: We suggest Luzern Labs Serum Absolut Radiance, TWELVE Ideal Brightening Corrective Serum, Kahina Brightening Serum, and of course, the one we're particularly partial to — the Dara Kennedy Sea Serum.
Vitamin C is a good option, too – it doesn't directly decrease pigmentation, but it can increase radiance. So it's a good adjunct treatment for the daytime.
Note from Ayla: We suggest Luzern Labs Serum Absolut V15 and Marie Veronique C+E+Ferulic for the strongest dose of Vitamin C (in the form of ascorbic acid)

If you visit a dermatologist, peels and lasers are the types of treatments you can ask about.
Ayla: Tell us more about melasma.
DR. HALE: Melasma, in contrast, covers less well-defined areas of the skin – it looks patchy and covers broader areas.
It's partially caused by sun exposure, but there's a hormonal component to it, too. With women from age 20-50, there's an interplay of hormonal fluctuations and sun exposure that can trigger melasma. It's very common in pregnant women (sometimes it's called "the mask of pregnancy"), especially on the upper cheeks and upper lip.
Ayla: How can melasma be prevented?
DR. HALE: In all cases where melasma is concerned, sun protection is very important – always use a broad-spectrum sunscreen. Sometimes oral contraceptives can trigger it, too – in that case, I recommend switching to a low-estrogen birth control pill.
Ayla: How can it be treated?
DR. HALE: The same types of treatments for sunspots and freckling will be helpful where melasma is concerned.
Ayla: What about post-inflammatory hyperpigmentation?
DR. HALE: Post-inflammatory hyperpigmentation occurs after minor injury to the skin – after the skin heals, a dark spot is left in its place.
These dark spots can be left behind, for instance, after an acne cyst clears up on certain skin tones (people with darker skin tones are more susceptible to this). They're the result of a sequential process: your pimple is red & inflamed because your body is trying to attack the buildup of sebum with white blood cells. Then, those white blood cells begin to deposit melanin. The more trauma you induce (by squeezing it, for example), the more it gets inflamed.
Ayla: How can post-inflammatory hyperpigmentation be prevented?
DR. HALE: The key to prevention in this case is about treating the acne condition effectively – and avoiding the manipulation of acne (popping pimples, etc.) as much as possible. Once this type of hyperpigmentation occurs, it's much harder to get rid of.
Ayla: How can it be treated?
DR. HALE: Look for products with anti-inflammatory ingredients (green tea, oat extract, chamomile), or see your dermatologist to ask about a topical steroid that might help.
Note from Ayla: Our Sea Serum, YULI Cell Perfecto PM, Kahina Brightening Serum, and TWELVE Ideal Brightening Corrective Serum are specifically designed to boost skin's luminosity while also treating it with soothing anti-inflammatory ingredients, making them excellent treatments for post-inflammatory hyperpigmentation. We also love The Organic Pharmacy Anti-Oxidant Gel, which is packed with anti-inflammatory ingredients. 
About Dr. Hale: Liz is a Board Certified Dermatologist and a Clinical Associate Professor of Dermatology at the New York University Langone Medical Center, where she received the Surgical Attending of the Year Award in 2008. She specializes in Mohs micrographic surgery, cosmetic dermatology, and laser surgery. Dr. Hale has extensive experience in the field of skin cancer and is a vice president of The Skin Cancer Foundation. A widely respected dermatologist, Dr. Hale has received an astounding number of awards and honors. Learn more about her impressive background — and her brand new, state-of-the-art dermatology, laser and skin surgery practice on the Upper East Side of Manhattan — here.
Any topic discussed in this article is not intended as medical advice. If you have a medical concern, please check with your doctor.
You May Also like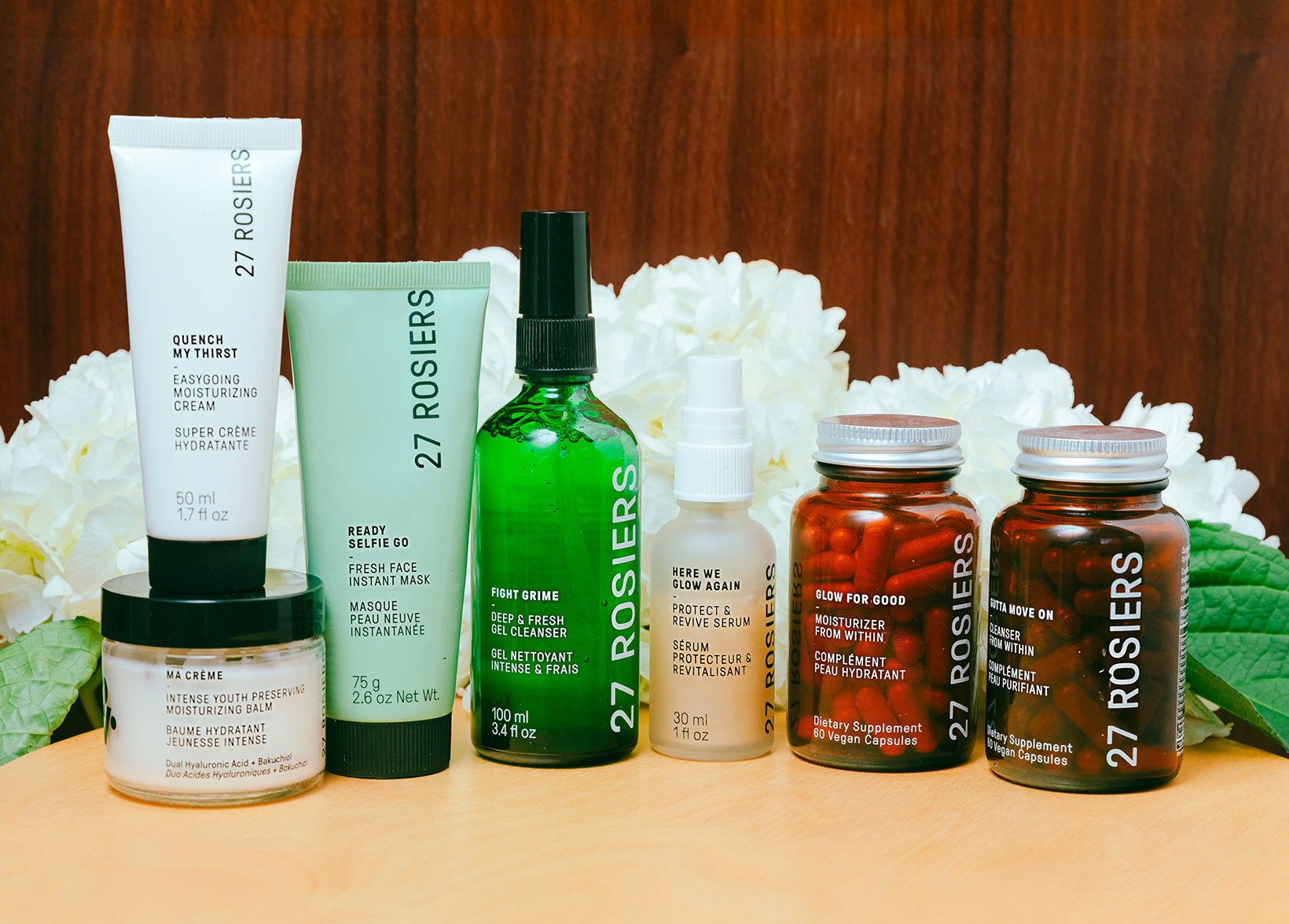 Why have beauty supplements been so popular in France for so long? For a Parisian perspective, we spoke with Kevin, the co-founder of 27 Rosiers.