We were delighted to be selected as the first US retailer of S5, a line of certified organic cosmeceuticals from the UK. These natural and organic skincare products represent everything that we look for in the products we carry: they deliver excellent results, they don't contain controversial ingredients, and they've been crafted with care by a small team of experts – an award-winning development team – whom we greatly admire. 
S5 has been designed to address chronic skin stress, which has been identified as the leading cause of premature aging and a common culprit behind redness, sensitivity, and adult acne. Laura, S5's founder, is devoted to finding natural ingredients that really work (with clinical studies to prove it) to address these issues. We asked her to tell us the story behind S5 and how the lineup has evolved into its recently-refreshed state, which is better than ever.
**
Ayla: Tell us what originally inspired the development of S5.
LAURA: S5 was inspired by my own skin journey. I struggled with cystic acne for many years and I turned to a natural and organic lifestyle as part of my strategy to improve my health and skin. In 2005 I started working in ethical beauty, first on the probiotic brand NUDE. I had a business background, but I soon became fascinated by the world of product design, so I was inspired to create an ethical development company of my own — which I have used to create 2 brands: Evolve Beauty and then, in 2012, S5. 
When I decided to create S5, I wanted to create a natural range that would also be high performance and help to solve skin issues like the ones I had experienced and my customers, friends and family were experiencing; things like blemishes, sensitivity and redness, dryness and eczema, aging and hyperpigmentation. As a product designer (and self confessed ingredients and health geek), I conducted several years of research to find the most effective natural actives available, searching for ingredients with proven "in vivo" clinical efficacy, and benchmarking them against conventional actives to see if they were as effective. After a while, I started to see a pattern: the most effective ingredients come from the most extreme ecosystems - the most stressful environments on the planet where plants have to adapt powerful coping mechanisms to survive. This inspired the creation of S5, which stands for SOURCE 5, as we use ingredients from the 5 most extreme ecosystems: the Arctic, the Desert, the Oceans, the High Altitude regions and the Rainforest. 


Ayla: The S5 approach to skin stress seems more relevant than ever! Why did you decide to refresh the range now?
LAURA: My research didn't stop when I launched S5 in 2012. I went deeper and deeper to understand the many causes of why skin problems occur. As our skin is our window to the world, it is also a mirror of our overall health, and I started researching health strategies both to combat the stress I was still experiencing, and also to help our customers. 
The concept I have developed is based on an understanding of our evolutionary roots: I call it evolutionary wellness. Modern living is fast paced, stressful, and often in highly polluted environments. This is not the way we evolved to live; it affects our mind, our body and also our skin.
Our bodies are bombarded every day with thousands of unknown pollutants in the air and water and also in beauty and household products. Our brains and eyes are overstimulated by EMF and blue light, which also affects our sleep. Our busy pace of life causes our body and mind to exist in a permanent state of stress. Even the soil our food is grown in is poorer; nutrient levels are much lower, so it is very much harder to find the right nourishment in food. 
This mismatch between what our bodies are designed to do and what we subject them to causes inflammation in the body. It is now well known that inflammation is linked to aging (known as inflammaging) and it is also linked to skin conditions like rosacea, sensitive skin, blemishes, and premature aging.
I have used this further research to update the S5 range as an anti stress range intelligently designed to care for skin suffering from the effects of modern living. Bioactives from plants that thrive in the most extreme ecosystems on earth are perfectly adapted to help to combat this modern stress. 


Ayla: Can you tell us about some of the formula changes and why you made them?
LAURA: One of the main changes to the S5 range is the addition of our Extreme Protection Complex. This is a proprietary blend of 3 anti-stress actives that we use in every one of our moisturizers to defend skin against the stresses of modern living including blue light pollution, fine particulate pollution, inflammation and chronic stress. We have 3 moisturizers that are designed for different moisture levels: the Balance Fluid for oily skin, the Serenity Cream for normal skin, and the Restore Cream for dry skin. 
We have also added new actives into our serums that enhance protection against modern living. Our modular serums can be layered, spot applied, and mixed together to deliver a perfectly personalized skin treatment to tackle skin concerns such as blemishes, sensitivity, aging, hyperpigmentation and dryness: 
In our anti-redness Calm Serum, we have added a mushroom extract from Northern Truffle for its excellent data on skin sensitivity and redness. 
In our brightening Illuminate Serum, we have added High Altitude Maca to boost luminosity as well as Vitamin C to help the appearance of age spots. 
Our cleansers are designed to respect the skin barrier layer and flora by gently removing impurities without any harsh surfactants. 
We have added moringa peptides to our Neutralise Cleanser which help to remove any fine particles of pollution that could be sticking to the skin. 
We have added papaya enzymes to our Nourish Cleanser, which is a rich oil to milk balm for dry skin. This adds additional gentle exfoliation.  
Ayla: For those who might be familiar with S5 already, what do you wish people knew about S5 that they may not already be aware of?
LAURA: Another amazing thing we have changed about the S5 range is the new packaging. We have used Miron Glass, which is a complete protection from UV radiation. Experiments have shown this can enhance the preservation of fresh ingredients stored within it. 
All of the S5 products are produced by hand by our team of trained product artisans in our eco-friendly studio in Hertfordshire, England. Our studio is 100% wind powered and made from sustainable materials. 
We are currently undergoing COSMOS Organic, Vegan and Cruelty free Certification for all of our products, which should be completed soon!
You May Also like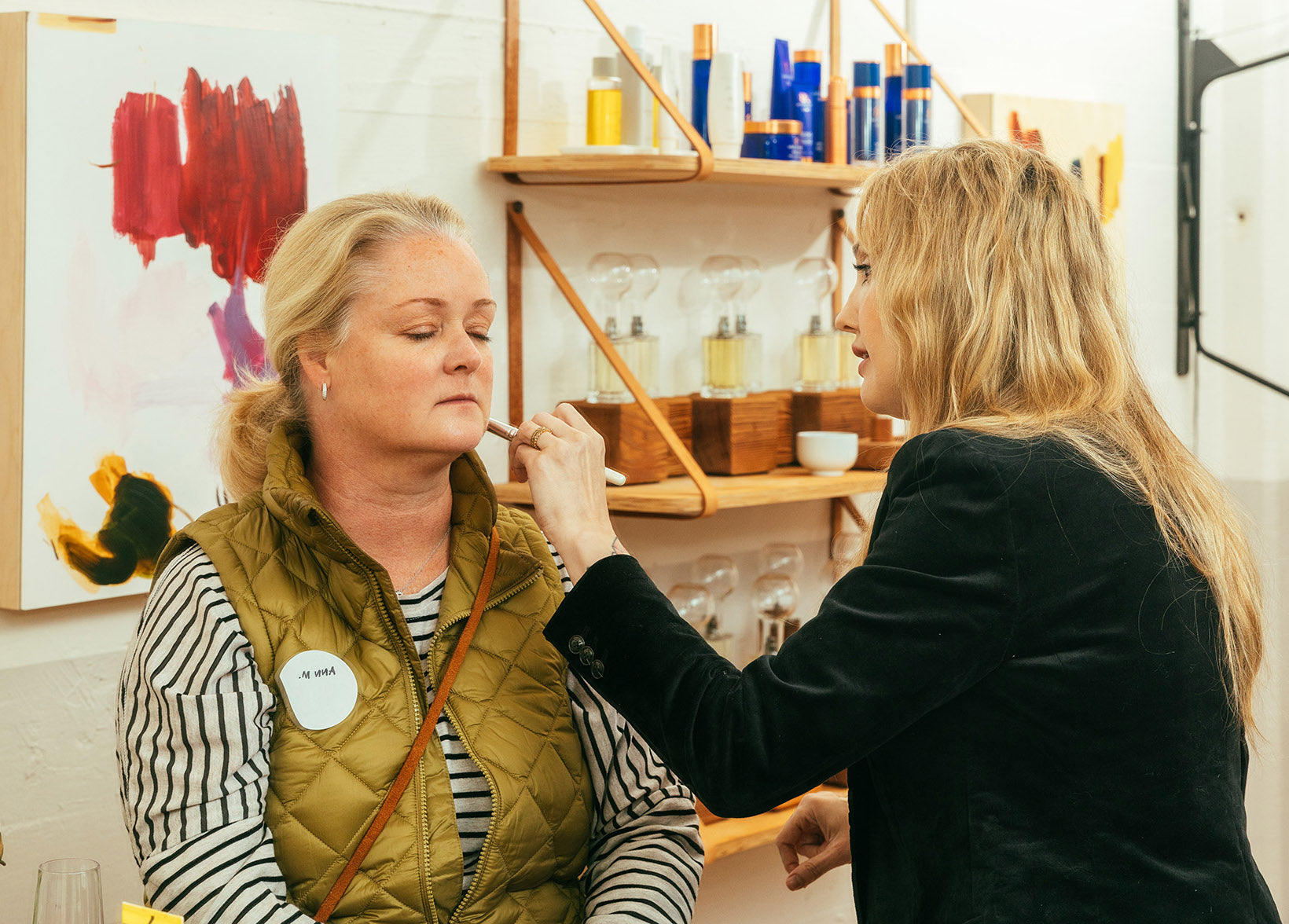 We admire makeup pro Melissa McMillan's brilliance with all things color-related, and she has a particular gift with brows. We asked her to share some of her top tips for filling them in.