Rose Theodora is the most glamorous yet refreshingly brainy astrologer we know of — an alluring combination that has led her to be featured in Vogue, to be chosen as Byrdie's resident astrologer, to report live from the E! red carpet, and to be selected for partnerships as varied as OPI, Estee Lauder, Fender Guitars, and Adidas.
We loved hosting Rose, who lives in Spain, for a residency at Ayla this year. So as we approach the end of the year (and the decade), we asked her to let us know what to expect from an astrological perspective to help us all close out 2019 in beauty and health.
***
From Rose:
On December 2, Jupiter entered Capricorn, where it will be until December 20, 2020.
Jupiter had been in Sagittarius for the past year, since November 8, 2018 — which means that you've been real about what you want in life, or at the very least have had an awakening and are "figuring it out." And you've wanted more freedom over the past year: you have had more of an inclination to travel, to indulge in spirituality (a.k.a. to learn more about astrology), and to discover as much about yourself as possible. Jupiter moving into Capricorn will now help you build upon the past year — to make things more tangible and stable.
Capricorn is the sign that rules the skin, nails, and hair, and with Jupiter here all year long, you'll be improving them all! However, that also means there is a focus on them. So sometimes your skin becomes more sensitive, prone to more dryness and breakouts, particularly rashes — all so that you can pay attention and heal whatever is coming up for you! When it comes to your skin, you'll need quality hydration, resurfacing, and deep, calming masks to soothe your skin. Cheers to better skin and healthier hair and nails in 2020!
Here are a few dates to pay particular attention to:
December 22, the Winter Solstice: This is the first day of Capricorn, when we move inward and reflect over the last year.
December 26, New Moon Solar Eclipse in Capricorn: This is fortuitous! Be brave and willing to act spontaneously in favor of your goals! When it comes to your skincare and beauty routine, new and bold is better. The New Moon Solar Eclipse (which brings both Sun and Moon together in the sign Capricorn), supported by Jupiter newly in Capricorn, will help you start not only getting serious about how you care for yourself, but also diligently going after your dreams.
xx
Rose
*** 
If you'd like to venture a little deeper into the astrological waters, Rose has created a Jupiter invocation guide — a detailed description of what Jupiter means through its symbolism, mythology, history, as well as its major aspect this year, and what it personally means for you. Click here to get a copy or to book a virtual reading with Rose. We love her!
You May Also like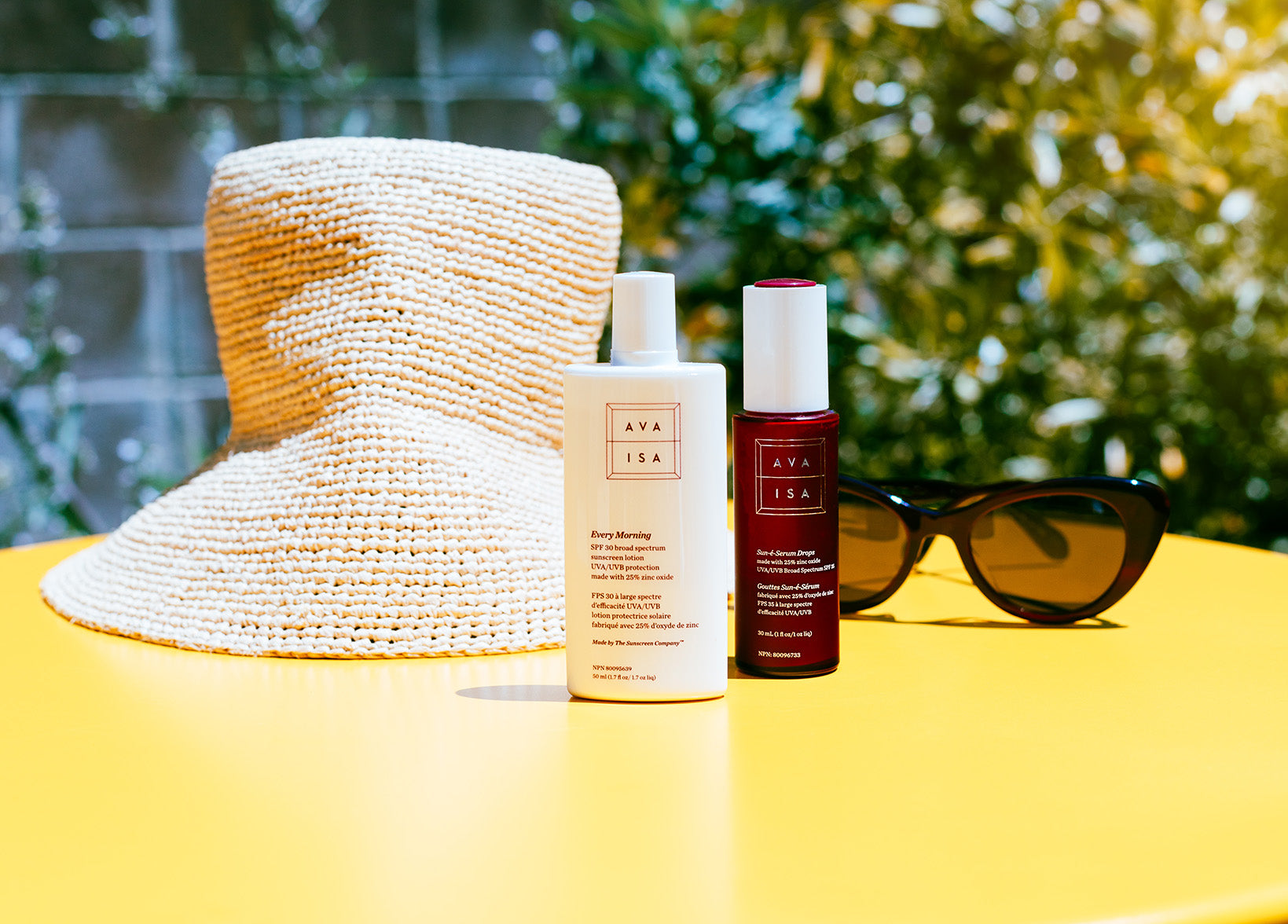 Sara Dudley, CEO of The Sunscreen Company, is one of our favorite sunscreen experts: she really knows what she's talking about, and she tells it like it is. Here, Sara and Dara dig into her newest product, Ava Isa Every Morning...