In 2016, our founder flew to Florence — along with her rebellious hair — in search of the secret to those healthy, voluminous, just-tamed-enough locks seen on the likes of Monica Bellucci and Claudia Cardinale. (She also went in search of authentic ragù Bolognese. But that's a story for another time.)
A hip local, who hails from a family of hairstylists, shared an interesting tip: many Italian beauties dilute their shampoo so that it's gentler, less drying, and doesn't produce so much dulling buildup. "Monica does this, too," she whispered. Ooh. 
Serendipitously, Dara found a brand there called Biofficina Toscana that makes an innovative shampoo designed specifically for dilution — not only with water, but also with hydrolats, botanical infused waters made by steam-distilling plants. Hydrolats are similar to essential oils but much milder on skin, which makes them suitable for a variety of applications…like washing your hair, Monica Bellucci-style, with diluted shampoo. Hydrolats also allow you to tailor your shampoo to the specific needs of your scalp, whether you struggle with sensitivity, oiliness, flakes, or hair loss. (We know: where has this brilliant shampooing system been our whole lives?)
It gets even better, though. The best sellers in the Biofficina Toscana line are their conditioner and deep conditioner/hair mask, which might actually be our favorite conditioners, period. They even feature intriguing ingredients like Tuscan kidney bean protein; we could rhapsodize about them for paragraphs.
And we might love the styling products as much as the conditioners. For our shelves, we cherry-picked the top three from their lineup: an impossibly lightweight and remarkably effective anti-frizz spray, tailor-made for unruly hair that gets weighed down easily; a protective oil that's an essential for frequent heat stylers; and a soft curl lotion that — if you're wavy- or curly-haired — might just be your everything. It hydrates, softly defines curls, and boosts shine with zero crunch or hardness. 
But the cherry on the sundae is that this brand, as a whole, is everything we love. It's eco conscious (formulas are concentrated, so you don't need to use a lot; packaging is all easily recyclable). It's questionable-ingredient-free (relying on organic and biodynamic ingredients instead). It's performance focused (because nothing's worse than "natural" haircare that leaves your hair a limp, greasy, frizzy mess). And it's an ode to its home in Italy, featuring as many Tuscany-grown botanicals as possible and made in local labs (because who doesn't love Tuscany?).
We'll be honest here: it is kind of a bear to get these products to California. Is it worth every minute of it? Sì, certo. This brand has been a favorite ever since we got our first enormous shipment from Italy — so much so that it can be hard for us to keep these products, which we order by the pallet, in stock. 
PS We've heard from several fans that switching to this brand seems to have slowed their rate of hair loss significantly. While we can't credit this to a specific wonder ingredient, we think the system in general makes for happier, healthier scalps. (If this is a concern of yours, by the way, check out this interview with Dr. Diane Berson on our blog.)
You May Also like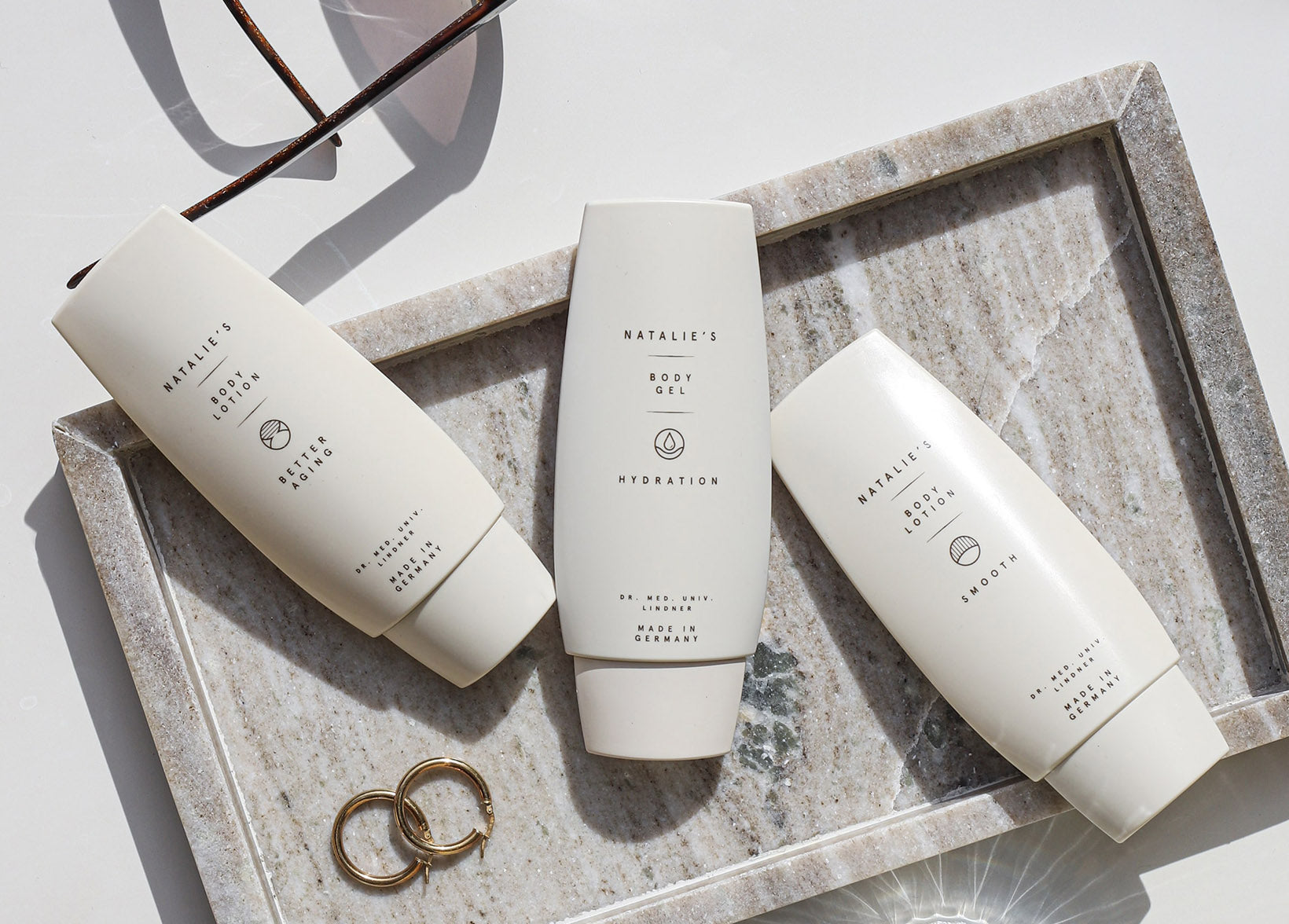 Natalie's Cosmetics Smooth and Better Aging Body Lotions are the brand's best sellers, and we're thrilled to have them at Ayla. Learn more about these special formulas in Dara's interview with Natalie.