It's no wonder that Lara Devgan, MD is the go-to board-certified plastic surgeon of New York's chicest set: her list of accomplishments would impress even the most jaded New Yorker. She holds degrees from Yale and Johns Hopkins University, completed her residency at Columbia/New York Presbyterian Hospital, serves as a medical expert for ABC News and the Chief Medical Officer of RealSelf, and is a Fellow of the American College of Surgeons. She's also a mother of six, hosts a podcast called Beauty Bosses, and runs Dr. Lara Devgan Scientific Beauty, an innovative skincare line she created whose hero products we fell in love with.
When we quickly caught up with Dr. Devgan to learn more about her and her products, we had three key questions in mind. Why did she create a skincare product line? How does she do it all? And how does she manage to keep her enormous, wraparound white couch so spotless with six young kids running around it?
She answers the first two questions below. We kept the third to ourselves, and it continues to be one of those delicious mysteries to wonder about. (Check out her Instagram, @laradevganmd, for a glimpse into her busy life.)
***
Ayla: You've established an excellent reputation as New York's go-to plastic surgeon. What prompted you to create a skincare line?
LARA DEVGAN: I wanted to create a new niche category — one that fell halfway between skin and beauty. We think of skincare products as our homework or medicine, while makeup is the fun part; this is a new generation of products that harnesses what we know about clinical medicine with ingredients that give you the emotion and joy of beauty.
Ayla: We were one of the first retailers in the US to focus on healthy beauty, and some may think that partnering with a plastic surgeon runs counter to our efforts to dig deeper. But what you have said about your work (here, for example) puts it beautifully: there is no shame in wearing makeup, buying fashionable clothes, or losing weight to look and feel better – so why should we impose judgment upon plastic surgery?
Still, we love the idea of non-surgical, non-invasive, topical treatments that can help us look our best and avoid it! What are some of your top suggestions for maintaining a youthful appearance to those who feel the same way?
LARA DEVGAN: To me, the best way to look your best is to feel your best, and that involves consistency in habits — adequate sleep, healthy nutrition, and an excellent skin care regimen. Platinum Hyaluronic Serum is a medical grade mixed-molecular weight collagen stimulator that not only improves the luster and glow of the skin, but also reduces the appearance of fine lines and environmental aging. This is a "desert island" product for me — I wear it every morning regardless of whether I'm doing full makeup for an event or headed barefaced into the operating room or school drop off.
Ayla: We love that product, too. And what prompted you to create your other hero product, the Lash Growth Serum?
LARA DEVGAN: Eyelashes are amazing because they demonstrate the power of a millimeter — just a tiny bit of extra length and density makes the entire face feel more feminine and beautiful. I wanted to create a product that used all natural ingredients (B vitamin derivatives and phytopeptides) to create a safe, over-the-counter product to nourish and support eyelash growth.
Growing eyelashes is like growing a crop of plants— you need sun and water and climate and genetics and luck — but using the right product can support growth, length, and strength of lashes and brows. It takes a long time to see full results (the eyelash growth cycle can be up to 5 months), but many patients in our clinical trials saw an improvement in lash length in the first 2-3 weeks.
Ayla: You have a busy practice, a culty beauty brand, and six kids. How do you think about work/life balance (or lack thereof)? Do you ever have moments of overwhelm, and if so, what helps you get through them?
LARA DEVGAN: One piece of advice I got when embarking on this journey a decade ago was to always keep my ideals high and remember why I do what I do. I try to always stay optimistic and trace any trying moments back to my first principles. I love beauty, I love art, I love tiny details, I love caring for people, I love being there for others in their times of need, I love my family, I want to help people, I want to create good in the world...the big picture always helps me avoid getting caught up in the small things.
You May Also like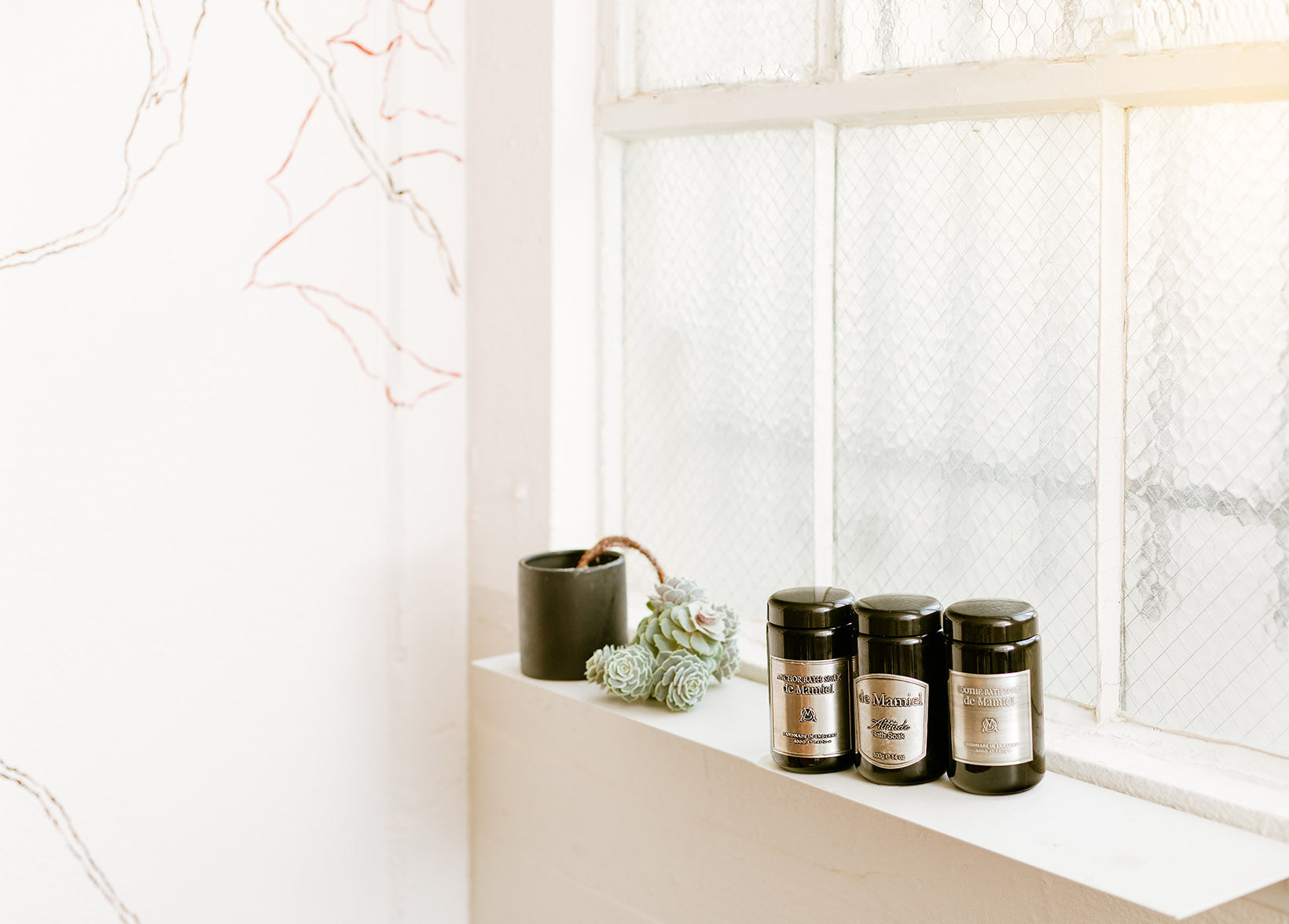 de Mamiel Soothe Bath Soak was designed to showcase the stress- and anxiety-relieving Soothe formula in the form of a calming salt bath. Learn the story behind it directly from its creator in Dara's interview with Annee.