Fueguia 1833 is an artisanal laboratory that creates limited-edition perfumes using a palette of over 1200 botanical ingredients — some of which have never been used in perfumery before.
The brand is named for the meeting of three figures in Patagonia — Charles Darwin, Robert Fitz Roy, and Fueguia Basket, a native of Tierra del Fuego — during an age of scientific exploration, innovation, and botanical and scientific research: a time when the curiosity for nature was boundless. Fueguia 1833 is a pioneer in sustainable fragrance production, and it is founder Julian Bedel's personal tribute to the history, art, music, and nature that distinguish the vibrant culture of South America.
Julian, a multi-talented conceptual artist, originally created his fragrances for an art installation — a way of reproducing the scented landscapes he experienced as a child in Argentina, exploring little corners of farms and smelling traditional botanical ingredients. But, as he told CoolHunting in this fascinating feature, when people smelled his captivating, unconventional scents, they wanted to put them on their skin and buy them. And so it began.
Julian is not a traditionally trained perfumer, and we think Fueguia 1833 is all the better for it. The fragrances his team selected specifically for Ayla range from Muskara Phero J, "an anti-perfume," to Jacarandá, a fragrance designed to evoke the sound of a vintage guitar after it has been played for hours. The most magical thing about it all? These entirely plant-based perfumes, which may sound unconventional and even unapproachable, are so naturally lovely that even people who usually can't wear perfumes become devotees.
The Fueguia team noted that this is likely due to the entirely plant-based nature of their formulations. Because climate change can affect the availability of different botanical species, Fueguia 1833 produces their fragrances in limited series of 400 bottles each, using the highest quality natural ingredients available at the time of production. You'll notice that each bottle is engraved with the year and lot number of the fragrance, which is also handwritten on the reclaimed-wood boxes in which each one is packaged.
To support the vertically-integrated structure of its business, Fueguia 1833 has a Botanical Research Center in Uruguay and Milan (featured in Fueguia's beautiful video), and a distillation plant, factory, and lab in Milan as well. In this way, their team can oversee every part of the creative process, from ongoing research on botanicals to the conception, formulation, and manufacturing of each fragrance — and even to the creation of their beautiful, handmade wooden packaging.
When visitors to our San Francisco studio approach our Fueguia 1833 table, we usually advise them to first smell each of the fourteen perfumes in our collection in a specific order, without providing them with additional information or direction. As our friend, aromatherapist, skin care therapist, and TCM practitioner Annee de Mamiel advised us once, "Let your body pick what it needs, not what your analytical mind needs. That choice is real healing."
But as visitors tour the table a second time, we'll share the stories behind them, which you can read on each product's detail page in our Fueguia collection. These add context and depth to your experience, which can further enhance your appreciation of each perfume.
If you're shopping with us online, we encourage you to start by purchasing a sample of any that you think you might enjoy. Cast a wide net, because we've found that our visitors typically walk away with a Fueguia fragrance that doesn't even fit a profile of what they thought they'd like. Floral fragrance fans choose wood-based perfumes; those who say they'd never like a fruity fragrance fall in love with the fruitiest option on the table.
Once your order arrives, listen to one of Fueguia's Spotify playlists and follow the same process. Try to forget what each one's name is and what its story is. Just smell it, and appreciate it for what you experience. When you then smell it a second time, refer back to the copy on our website for each one to learn the story behind it.
(Which is, after all, how we should probably approach most things. Experience it fully; then, listen to the backstory; and finally, appreciate it for all that it is. Can't always happen, but it's delightful when it does.)
If you'd like to experience Fueguia 1833 at Ayla in person, please visit us at 1825 Bush Street between 10am-5pm Monday through Friday, or check here (select "SF Studio Visit") to see if there are any private in-person bookings available over the weekend.
And if you're shopping online and would like us to suggest some that you — or someone you're buying a gift for — might want to explore, you can fill out our Fragrance Consultation Form.
However you do it, please take some time to look at these beautiful, transporting, incredibly thoughtful creations. They're everything we all need right now.
PS Curious about how we found Fueguia 1833? Dara shares the backstory here.
You May Also like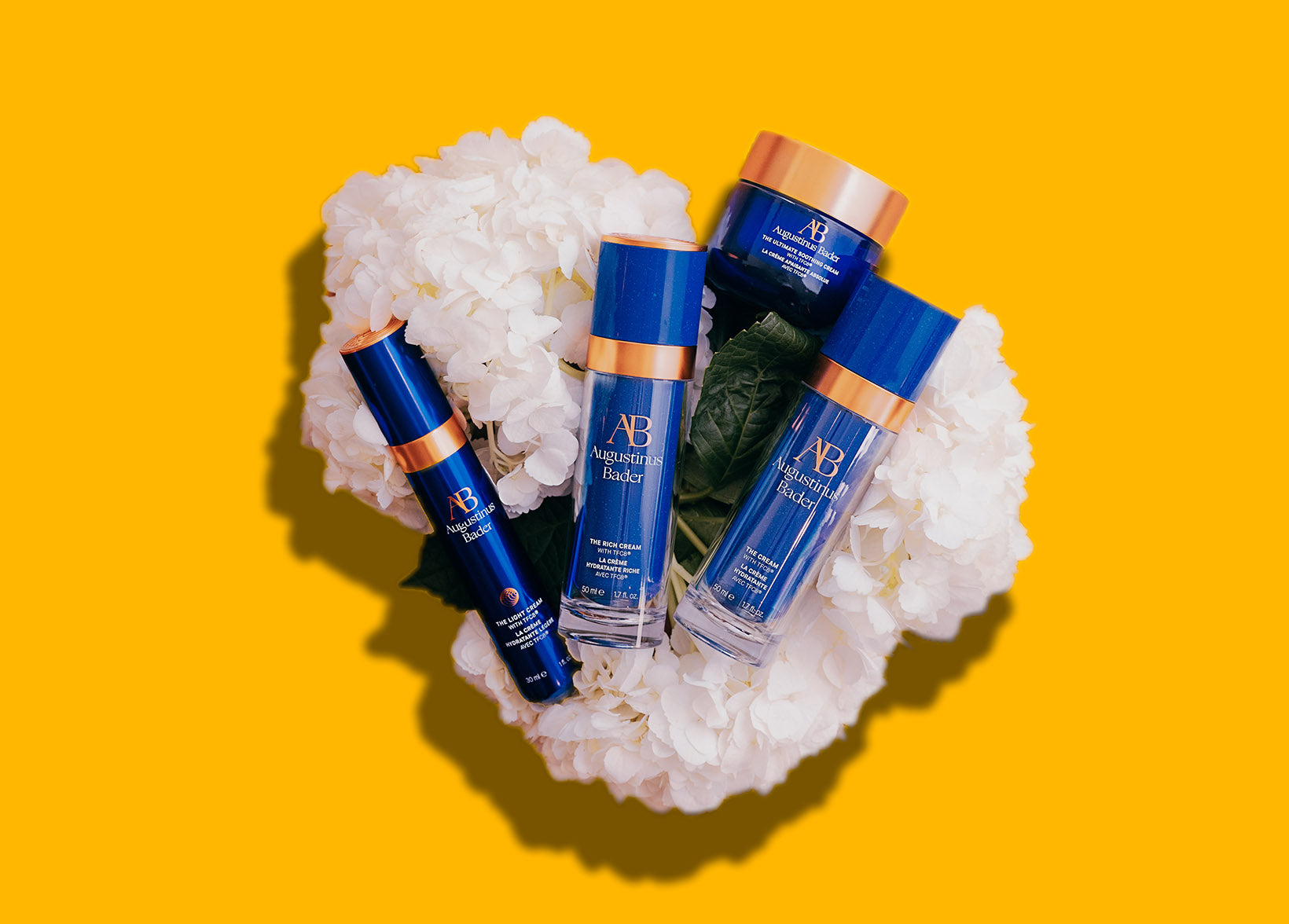 Get an in-depth look at Augustinus Bader in our interview with the team at Augustinus Bader HQ and Professor Bader.