We didn't know much about Bach flower remedies before we stumbled upon Les Fleurs de Bach, but now that we do, we just have to tell you about them.
As it turns out, Bach flower remedies — which have been used for over 70 years to treat a variety of ailments — are beginning to see a resurgence in hip New York and LA wellness lifestyle hot spots. Most of these 38 specific remedies are made by solar infusion: soaking wildflowers in water under the warmth of the sun. They were originally developed by Dr. Edward Bach, a British doctor, homeopath, and bacteriologist who believed that physical illnesses are often the result of mental imbalances. Reflecting Dr. Bach's own medical background, these flower essences have been clinically proven to help balance emotions, thus allowing the body and mind to focus on healing themselves. His most famous formula, Rescue Remedy, has been used by fans as varied as Cate Blanchett and Van Morrison.
The Les Fleurs de Bach crew in Paris was dispirited by the decline they saw in the efficacy of most producers' Bach flower remedies due to cost-cutting measures and levels of dilution that didn't follow Dr. Bach's specifications. So, led by the chairman of the international Bach Flower Guild, they devoted themselves to preparing the essences in stricter accordance with Dr. Bach's original method than most other Bach flower producers in the world, even those who focus on clinical preparation. This strict accordance means that the remedies are prepared in the exact concentrations defined by Dr. Bach, and are made only from wildflowers that are hand-picked in environments free of any human or industrial pollution.
But that only begins to scratch the surface of the lengths this little company goes to create its Bach flower remedies. For example:
1. They have limited themselves to picking wildflowers only in France, which means that they harvest them in at least seven different spots all over the country.
2. To be certified organic by Ecocert, they must have their wildflower fields inspected 2-3 times per year, so at the inspectors' bidding, they have to zip over to a field in Normandy, the Pyrenees, the Haut Jura, or another region to be present at the inspection.
3. There are only one or two weeks each year when each type of wildflower is mature and ready for picking.
4. And when it comes time to do the solar infusion, there must be no clouds — so if a cloud or shadow passes over their wildflower infusion, they have to start over. To see what this process looks like, check out the video of Les Fleurs de Bach's founder, Gérard Wolf, walking you through the process (in French) here.
To describe this group as "devoted" barely covers it. But the result is a set of essences that, when put in the company's elixirs and body care products, is phenomenally powerful and puts most other Bach flower essences to shame. We were delighted to be chosen as Les Fleurs de Bach's exclusive US retailer. You can shop the lineup here.



You May Also like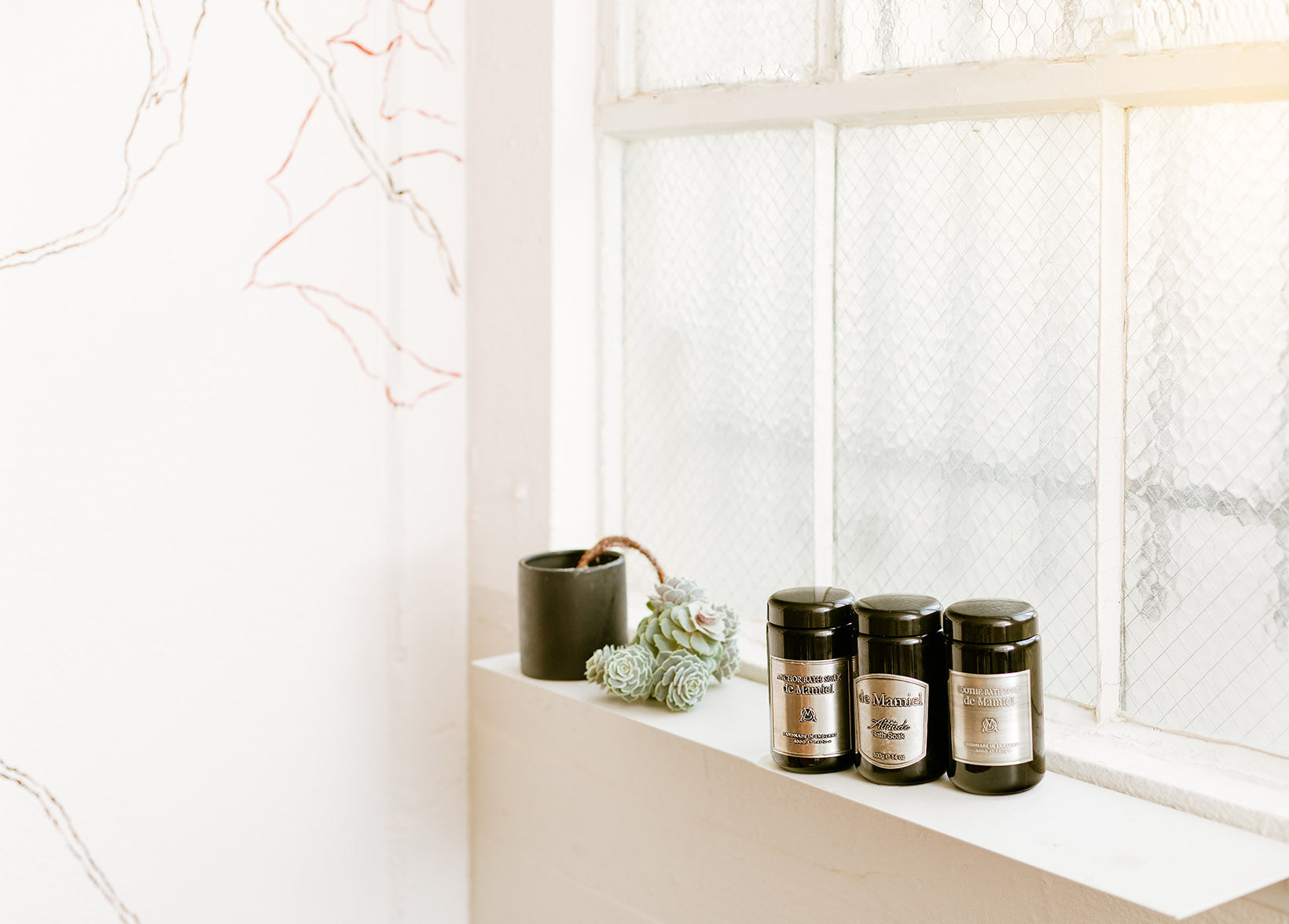 de Mamiel Soothe Bath Soak was designed to showcase the stress- and anxiety-relieving Soothe formula in the form of a calming salt bath. Learn the story behind it directly from its creator in Dara's interview with Annee.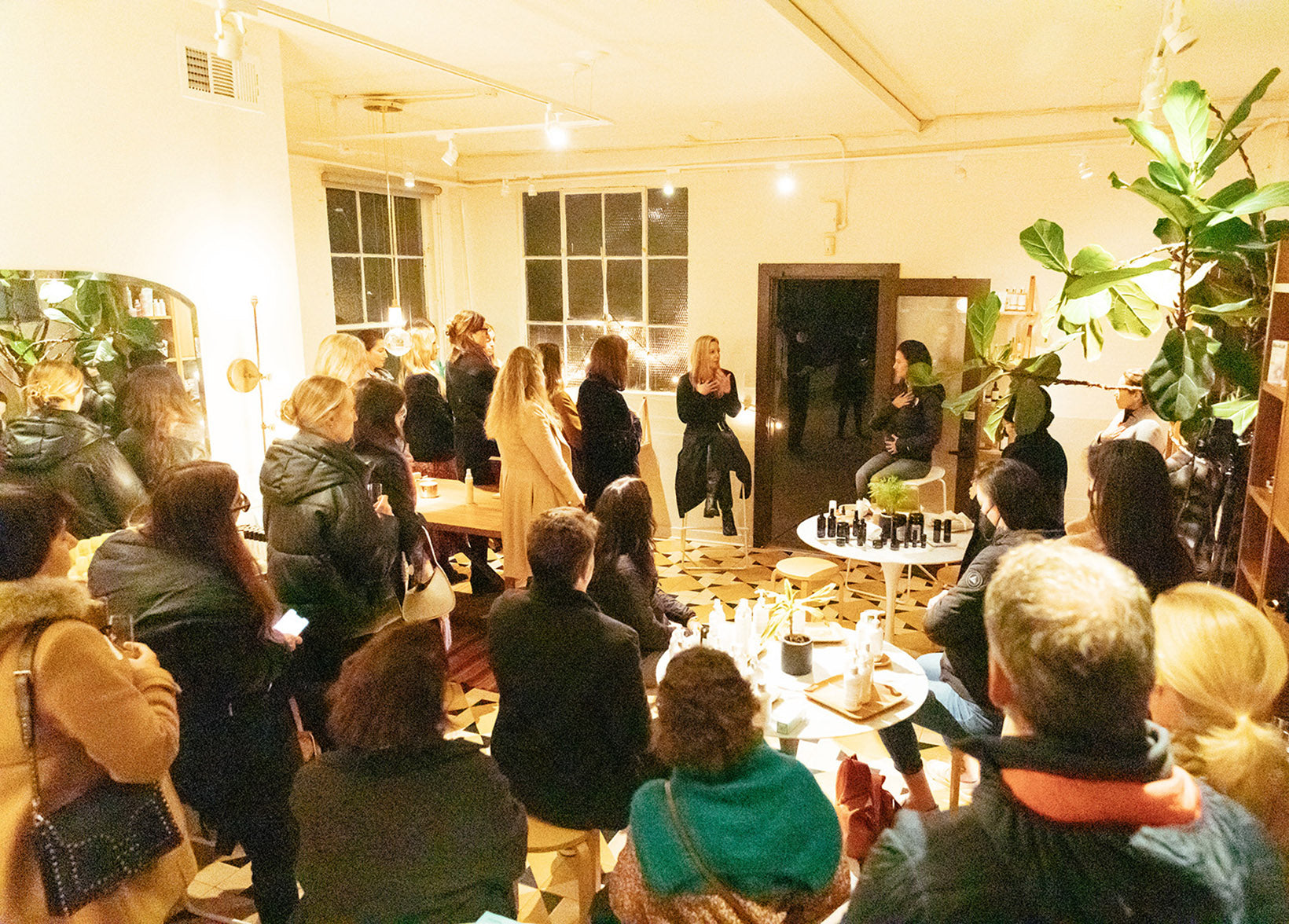 Annee de Mamiel shares a diaphragmatic breathing exercise — a reminder that, yes, in fact, we could probably breathe a bit more deeply in our everyday lives.