The Organic Pharmacy, founded by pharmacist and homeopath Margo Marrone, is one of the few brands that have been on our shelves since we opened our virtual doors in 2011.
In case you don't already know their story, The Organic Pharmacy opened their own doors in London twenty years ago to scores of high-profile, single-named fans like Madonna and Gwyneth; the brand enjoys an enviable celebrity following to this day. Victoria Beckham, for instance, swears by their body care products (she frequently sings the praises of their ever-popular Self Tan). Needless to say, we were thrilled to be the first to introduce them to the US.
What explains the Organic Pharmacy hype? They blend every formula in small batches in their London lab, using organic, cold-pressed oils & botanical extracts of the highest quality. But what makes them truly effective, we think, is their founder's approach to formula development.
Margo told Dara when they first met that, given her background as a homeopathic pharmacist, she develops products in an unusual way: she starts with one or two key ingredients first, building supporting-player ingredients, textures, and function around them, rather than the other way around. (The other way around, by the way, is how a lot of beauty products are typically developed: "We need a cleanser that costs $xx! What should we put in it?" Which is why, in our view, there's a whole lot of me-too in the world of beauty.)
And to prove just how powerful this approach can be, The Organic Pharmacy has begun to clinically test some of their most heavy-hitting formulas. Those results are perhaps most notable in two products that we're adding to our shelves this week: the Resculpting Body Serum, clinically shown to firm skin and promote both lipolysis and cellulite reduction, and the Advanced Retinoid-Like Body Oil, clinically shown to significantly reduce the length and number of wrinkles on the body. Our team is wild over both formulas (especially the Serum), and they're perfectly timed for the warmer weather that will soon coax our bodies out of hiding.
You May Also like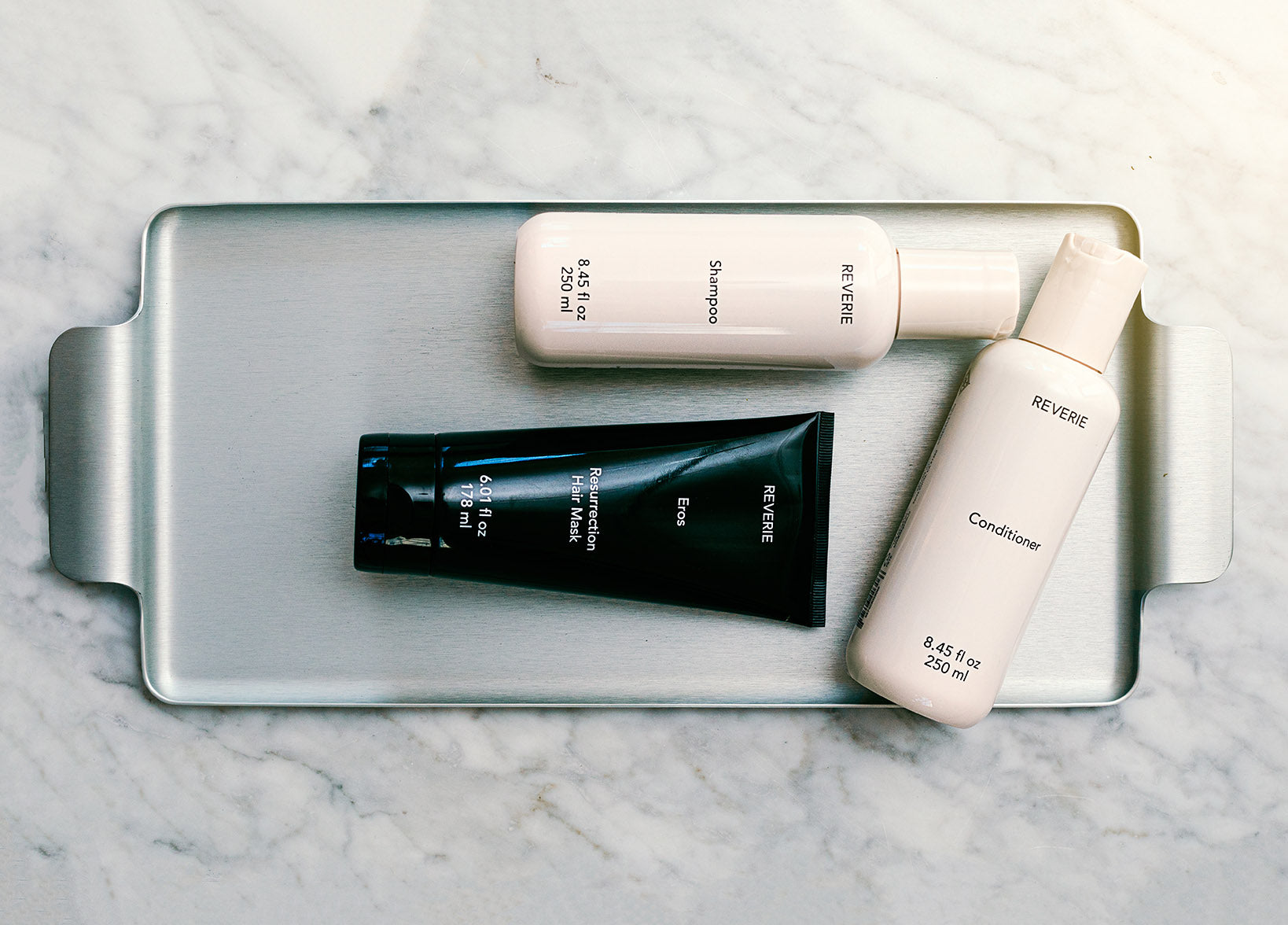 Find out how and why Reverie created their Eros hair mask in our interview with Hillary Markenson.