An interview with creator Annee de Mamiel
Created by a skincare therapist who brings serious training in physiology, aromatherapy, and Traditional Chinese Medicine to the clinic table, the products in de Mamiel's lineup have not been designed in the usual way — and their results are so much better for it.
de Mamiel's seasonal facial oils are a great example of creator Annee de Mamiel's unique approach to treating the skin; read on to learn how she thought about the creation of the Spring Oil, one of her most popular blends, in her interview with Dara.
Dara Kennedy: You've told us this before — "Spring is about flow, and the liver and gallbladder. We have a lot of stopping and starting during this season, which gives us some challenge — then there's a sense of emerging, of the unstoppability of life."
Tell us more about what you aim to address with the Spring Oil.
ANNEE DE MAMIEL:
Spring is associated in TCM with the liver and gallbladder. It takes us from winter, which is a time of stillness and gathering of potential — a time of being — to a time of doing, when the earth is reawakening in an expression where everything is at its strongest. In the spring, we see a concentration of energy and growth.
It's a tender time as well; imagine the new buds coming out and emerging. Or a young, green sapling that's moving in the spring wind. It's a time when we have to move and bend and be flexible, too.
And it's also about releasing and expressing this energy: if we're not moving forward, there's a sense of frustration, a sense that we're being stopped. We become passive, frustrated, angry — there's a lot of stopping and starting as we move out of hibernation. We're finding ways to lift that heavy, stagnant energy from winter so that we can move out of those sluggish ways.
Emotionally, spring is the time of all that is creative: expanding, being free, roaming, and tapping into that warrior inside of us.
Dara: Tell us more about the role that the liver and gallbladder play in all of this.
ANNEE: Each season has a pair of organs — one yin and one yang. In the spring, we have the liver as the yin, representing the flow of energy; the gallbladder, the yang, enables the flow of energy to happen and gives us the courage to make decisions. This time of year is all about purpose and vision.
And if you think about the function of each one of these organs that we're familiar with, it makes sense: the liver is the organ that helps us break down and digest, while the gallbladder produces the bile that's required to help the liver break things down.
Dara: I think that will help us understand the way you've crafted this formula more deeply! Tell us more about that.
ANNEE: The Spring Oil is very much driven by the mechanics of movement and the liver energy, in that the aromatic energy of spring is green and minty and herbaceous and a little bit fruity. The oil brings those elements in so that it encourages movement in the liver, from a TCM perspective, and resonates deeply within to shift that stagnation.
The Spring oil is more herbal than the Autumn and Winter oils: in it, you'll find rosemary, thyme, and spikenard, which is grassy and green and earthy, but transformative. You'll also find grapefruit and geranium with juniper, milk thistle, honey, and lemon myrtle, which give the blend a nice freshness. And clary sage — when you smell it fresh, it's just amazing. It helps support the skin with the shift in seasons and enables that flow.
Most of these oils in the Spring blend are very powerful, so you use very little of them. They act on another level; I enjoy blending them and bringing that about. They're also very sensitive to the forces of nature, so the blend can be very different every time; you need to play with it and see how it evolves.
Dara: Do you use the Spring oil differently in clinic?
ANNEE: We use more energizing movements with it, moving a little more deeply and more quickly than we would in the winter.
It helps that the base oils are lighter than those in the Winter Oil, but still heavy enough to be nourishing: it has prickly pear, baobab, elderberry, and some marshmallow, which helps with sensitive skin. This is the time of year when skin tends to get oily and a little bit sensitive. Milk thistle also helps with that, along with kahahi, which is a really lovely oil with lots of pro-vitamin A. There's a lovely richness to the blend so that it's enough for skin's needs, especially in these early months.
Dara: How do you suggest using it at home?
ANNEE: It's really lovely to do a morning energizing massage with the Spring Oil. In the winter, you might use your oil morning and night, while in the summer, you might just use it in the evening; with this one, you can do a two-minute brightening face massage in the morning, when skin still tends to need an oil. Stretch your neck first, then work quickly and deeply with it to invigorate the skin.
Dara: What do you love most about the Spring Oil?
ANNEE: I love what it does to your skin; I love that radiance and brightness. The Spring Oil, like the Autumn Oil, is one of the oils that people just live for. We all want a sense of new life and regeneration.
This is such a time to find out what it is that makes us happy and makes us tick – what we want to strive towards as we access that visionary warrior energy. And if we found it through lockdown, then it's about implementing it and putting it into action.
Dara: This spring, which marks two years after many of us first went into lockdown, seems to hold particular significance.
ANNEE: It does; this is a time of possibility and inspiration – it's a real time to stretch ourselves to find and follow our purpose. It feels like this has been lacking in the past few years, but now there's a sense of beginning to move forward. We're moving from being (because sometimes all we could do was face forward!) to doing, and getting on with it. Because we can sit in this space for a long time and be surrounded by fear, but then we also put everything else on hold. Watching nature as it unfolds in the spring reminds us that there's hope, that the world just keeps turning in its seasons and cycles.
The nice thing about this moment, now, is that we can choose the pace with which we want to turn. I think of that sampling, still rooted and grounded, but expanding. It's like that concept of people being more open to working from home sometimes, in the way that works best for them.
Now's the time to make decisions and implement all that we've been thinking about, taking small steps forward. We've been through two years of stagnation, which feels like enough! Now is the time to find something that makes you feel good, and then do it.
*** 
You can learn more about the Spring Oil and pick up a bottle of this limited-edition formula here.

Want to learn more about de Mamiel?
Check out our Brand Spotlight here.
Learn more about de Mamiel's Dewy Facial Mist, the perfect partner to the Spring Oil, in this interview with Annee.
To hear from Annee about how she treats stress in clinic — and tips she often gives clients to limit the effects of stress at home — in her interview with Dara here.
Check out this interview with Annee to learn why her Altitude Bath Soak and best-selling Altitude Oil are so addictive.
Find out how our esthetician, Sarah, uses the Restorative Cleansing Balm for facial massage here.
And, to hear from Annee about how she treats stress in clinic — and tips she often gives clients to limit the effects of stress at home — in her interview with Dara here.
You May Also like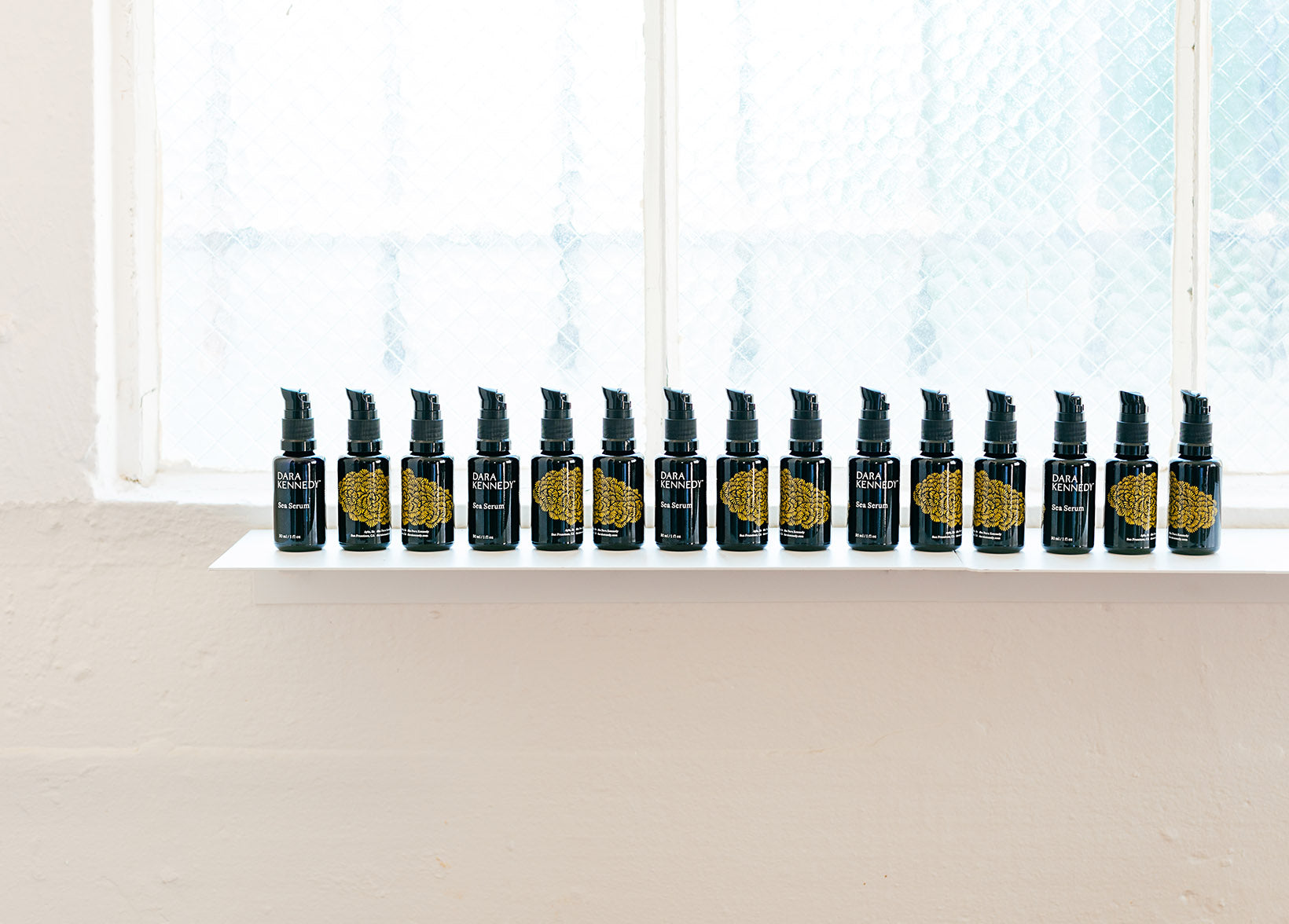 Hyperpigmentation is one of those skin conditions that increasing numbers of us struggle with, and it can be downright diabolical in many ways.