Dr. Macrene Alexiades explores the link between food and rosacea, acne, aging, and skin barrier health
Dr. Macrene Alexaides at her organic farm
Most everyone has come around to the idea that diet and skin condition are inextricably linked. It wasn't all that long ago, though, that this wasn't the case. (We remember!)
But one of the dermatologists who's always been with us in the "diet really matters" camp, even when it was sparsely populated, is Dr. Macrene Alexiades. She's one of the most well respected dermatologists in the country, and we're lucky to count her — with her three Harvard degrees, bustling practices in New York and the Hamptons, and trailblazing leadership in her field — as a go-to skincare resource.
Needless to say, when we thought we'd revisit this topic, Dr. Macrene was the first person we called. Below, the brilliant doctor chats with Dara about not only what to avoid in cases of acne, rosacea, or skin aging, but also what to reach for.
***
Dara Kennedy: Is diet something that you often discuss with your patients as something that can impact the health of their skin? 
MACRENE ALEXIADES: Diet is something I often discuss with my patients. You want to avoid certain food that cause acne and rosacea, such as high carb foods, high dairy foods and/or high histamine foods.
Conversely, you will want to incorporate good and healthy ingredients for boosting skin quality: these are typically found in the Mediterranean diet and include fruit, vegetables, and healthy omega oil from foods such as olive oil. 
Dara: From your years of experience with your clients, what are some of the most common links you've seen between diet and specific skincare conditions, if any?
DR. MACRENE: Here are the most common links I've observed between diet and rosacea, aging, the skin barrier, and — finally — acne.
Rosacea
What foods to avoid: Rosacea induced redness is triggered by precursors to histamine and can cause you to flush and blush, ultimately leasing to rosacea breakouts. Examples of foods that contain more histamines are bananas, avocadoes, and eggplant, so you'll want to avoid them or eat less frequently and in small doses. 
Foods that help with rosacea: Omega 3s are superfoods for anti-inflammation and are incredible for decreasing redness. Vegetables like cucumber and broccoli and antioxidants in fresh berries can also reduce inflammation. 
Topically, I often recommend Macrene Actives High Performance Tinted Moisturizer and Concealer for patients with rosacea to even skin tone while treating the underlying condition.
Aging/Anti Aging
Foods that lead to aging: high carb foods, high dairy foods and/or high histamine foods
Food that are anti-aging: Dark chocolate is full of flavonoids, another class of polyphenols with antioxidants and anti-aging properties. Several thousand molecules having a polyphenol structure have been identified in plants being generally involved in defense against UV radiation. 
If anti-aging is your concern, resveratrol is a master anti-aging compound found in red grapes; this is an excellent fruit to eat when in season. If you're not a huge red grape fan, try popping them in the freezer — it makes them taste almost like candy! Teas have excellent antioxidants, too, especially green tea, and can be drunk year-round. And as we get closer to summer, watermelon may help repair skin and fight the effects of sun damage to boost anti-aging benefits.
Topically, I often recommend Macrene Actives High Performance Face Cream for patients concerned with aging, since it's rich in plant polyphenols and sterols, resveratrol, mushroom extract, and red algae. High Performance Face Serum is another favorite since it's rich in feverfew, bisabolol, and yerba mate as well as coffee seed and cocoa seed extracts.
Repair/Disrupt Skin Barrier
Foods that repair: Look for omega oils from flaxseed or fish to build the skin barrier, which keeps the skin plush and clear.
Topically, avoid cleansers that strip the skin. Macrene Actives High Performance Cleanser was designed specifically to treat skin while cleansing.
Acne:
Foods that may be problematic:
Dairy has been linked to exogenous hormones which exacerbate acne, and dairy control has been very effective in many patients under my care. For those with hormonal acne, oral contraceptives, anti-androgens, and supplements can serve to reduce androgen levels. 
Other dietary components associated with acne include carbohydrates. We learned a lot about metabolism during the discoveries made with the Atkins diet, namely that carbohydrates cause the body to make more fat. The important connection I made is that fat includes oil glands and sebum, which underlies acne formation. In my research, I found carbs induce more sebaceous activity, and carb reduction can help some of my patients with acne. 
It's important to note that cystic acne, in particular, can be triggered by different types of foods for different people. In those with redness and potential overlap with rosacea, pustular breakouts may be induced by chocolate, cheese, or red wine. It can be hard to nail down exactly which foods are at the root of your problem, so keep track and look for patterns in a food journal. Then, eliminate one of the foods on this list for two weeks at a time in order to determine if it's the cause.
What to eat instead:
It's no secret that fruits and vegetables are good for your skin, but they can really help your skin's overall appearance, both in terms of color and texture. To be specific, there are benefits to eating carrots, or foods that contain beta carotene like sweet potatoes, winter squash, cantaloupe, and even kale and spinach. Beta carotene is what I call "over-the-counter accutane," as it mimics the effects of accutane without the toxicity. In other words, it's super skin-clearing and can lead to fewer breakouts and blemishes.
For other skin-clearing solutions, I encourage people to look for omega oils from flaxseed or fish to build the skin barrier. Vitamin B, as a supplement that can be purchased over the counter, is helpful for keeping skin blemish-free.
Dara: What are some of the ways you think about diet in your own life?
DR. MACRENE: As someone of Greek heritage, an authentic Mediterranean diet is my secret to longevity. 
I always break for lunch and try to eat a Greek salad or simple Mediterranean food. At the end of the day, I walk home or go for dinner with friends, which again is usually Greek or organic cuisine.
Greek is the only cuisine I know to make. My favorite meal is my Greek Χωριάτικη salad, homemade Τυρόπιτα (my mother used to make our own filo), spinach and rice (Σπανακόρυζό), and occasionally grilled fish with oregano.
***
Shop the entire Macrene Actives lineup here, and if you'd like to hear more from Dr. Macrene, check out these posts on our blog:
Dermatologist Macrene Alexiades on skin firmness & elasticity
Collagen in topical and ingestible skincare: dermatologist Macrene Alexiades, MD weighs in
Dr. Macrene Alexiades on dermatological procedures she most frequently recommends, and daily skincare that can help instead of or in addition to them
Dr. Macrene Alexiades on cosmetic procedures and skincare products: what you can expect from each
Dr. Macrene Alexiades on her new Macrene Actives line
A top dermatologist's acne tips
Any topic discussed in this article is not intended as medical advice. If you have a medical concern, please check with your doctor. 
You May Also like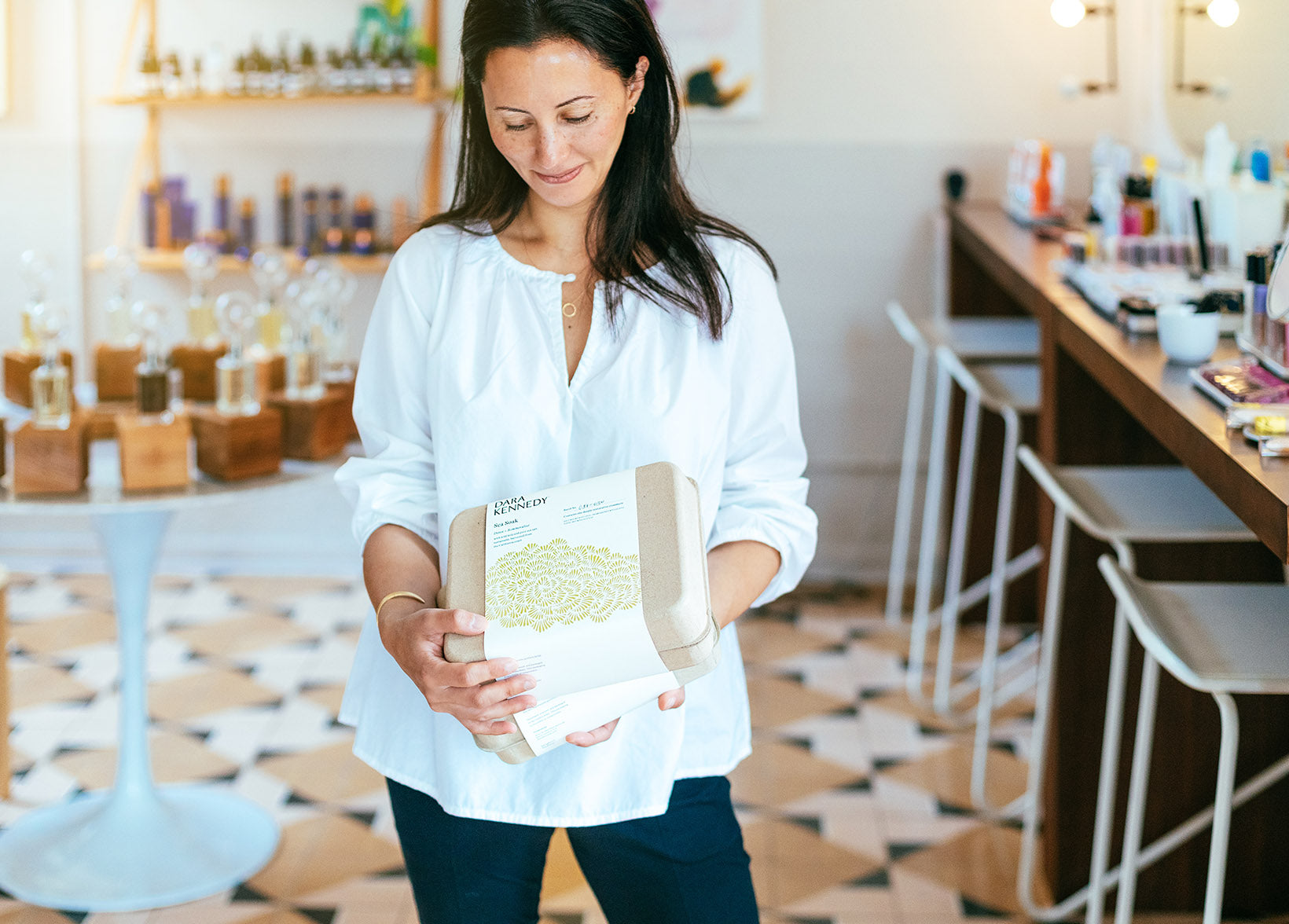 We've been strong believers in the link between great skin and everything that lies beneath it since we first opened in 2011: our skin is, after all, often the first thing to reveal what's going on inside of us. So...