Collagen is an endlessly fascinating topic to us, and to many of you, too — especially these days, when we're spending a little more time than usual looking at our skin in bathroom mirrors and Zoom meetings and perhaps wondering if things are staying as firm as they could.
So we caught up with Dr. Macrene Alexiades to ask her a few questions about collagen, the little "ropes" of proteins in our skin that help keep it firm: whether or not collagen can truly be boosted by a topical product, and how she kept this in mind when developing her latest products in the supercharged Macrene Actives line — including her new Tinted Moisturizer. Dr. Macrene Alexiades is one of the most well respected dermatologists in the country, and we're lucky to count her as one of our go-to skincare resources.   
Ayla: As you mentioned in our interview about skin firmness and elasticity, collagen is an important constituent of the skin. It seems as though, once our collagen levels drop and skin starts to sag, we've reached a point of skin aging that is happening at a deeper level — where it is much less easily addressed with creams and serums than conditions like acne or hyperpigmentation. Would you agree? Do you think it is possible to address skin laxity in a material way with skincare products?
Dr. Macrene Alexiades: You make a very good point. There are multiple layers to skin and tissue. As we age, collagen is diminished throughout the body. Therefore, upregulating collagen in the skin does not necessarily solve all our problems.
However, my (and others') clinical research studies have shown, through the use of devices, that upregulating collagen in the facial skin and neck skin does make a very big impact. Therefore, it is my belief that I am reproducing the results of laser and device procedures and injectables using active ingredients. I believe we can reproduce the results of injections and lasers and energy-based devices with active ingredients. Specifically, I do believe that elastin, through actives, will serve to reduce skin laxity or sagging.
Ayla: Your comment about collagen loss throughout the body leads us to our next question: you've mentioned that data regarding ingestible collagen are inconclusive. But collagen powders are everywhere these days! Why do you think people are so taken with them? Do you think they have any benefit to the skin?
Dr. Macrene: The notion that collagen — which is a very large, multi-faceted structure resembling ropes in the skin — could be absorbed from a supplement through the gut, migrate its way through the bloodstream, and end up in your skin tissue seems to be far-fetched. It is possible that tiny, digested fragments of these ingested collagens can make their way into the skin and serve to bio-stimulate the synthesis of new collagen; this is certainly possible, but in my view it's far from being proven.
My other concern is that these collagen powders are often made from freeze-dried chicken tendons. It is possible that there are other components alongside the collagen that result in people feeling better or improving joints, etc. But I believe I can find other ways to get there without sacrificing animals. Macrene Actives is vegan, and we do not condone the use of animal byproducts for skincare.
Ayla: In your plant-based Macrene Actives formulas, you include peptides that can increase elastin synthesis as well as short-chain hyaluronic acid and cofactors for collagen and elastin synthesis. Can you explain what these cofactors are and how they work?
Dr. Macrene: This is a very important point. The three key structural components of the deeper layer of skin are collagen, elastin, and hyaluronic acid. To get a full dermal structure, you need to upregulate each of these three key components.
With Macrene Actives, I have systematically included ingredients to target each of these three categories. Peptides are short chains of amino acids that serve as a signaling molecule. Peptides have been shown to increase collagen levels; other peptides that I've hand-selected for my products stimulate elastin. Finally, I've microencapsulated hyaluronic acid for delivery into the skin. The mechanism of action of such boosters is on the level of increasing genetic activity that results in the creation of the end protein. The FDA does not permit such claims for cosmetic products.
Ayla: Given how much we love your skincare formulas, we're delighted that your new Tinted Moisturizer has arrived. Is this very different from the original 37 Actives Treatment Foundation?
Dr. Macrene: The amount of positive feedback we received from the original Treatment Foundation was such that only minimal changes were made for the new product. It includes 45 active ingredients — a first for a tinted moisturizer. I increased the number in both variety and amount of each of the actives for the new, updated formula. You have incredible ingredients like superoxide dismutase, ginkgo, resveratrol, epigallocatechin, and loads of other phenomenal ingredients for fighting pollution and sun damage. It is phthalate free, paraben free, mica free, and talc free, and contains natural sun blockers including titanium dioxide, zinc oxide, and iron oxides.
Ayla: How does it fit into the Macrene Actives regimen? Do you have any specific application secrets?
Dr Macrene: There is no question that when you use the Cream and/or Serum, then top it off with the Tinted Moisturizer, you are hitting a home run. You're getting hundreds of active ingredients on your skin every day, with a flawless finish. What's important to note is that the each of these products has been tested by third-party labs, and each has been shown to decrease the appearance of fine lines and wrinkles, decrease brown and red blotches, and improve and soothe the skin. Imagine, doing this in triplicate, what great results you are ensured.
About Dr. Alexiades: Macrene, who holds a BA, MD, and PhD from Harvard, is a Diplomate of both the American and European Boards of Dermatology and Associate Clinical Professor at Yale University School of Medicine. She runs a dermatology, laser surgery and research center in Manhattan and a lab-based skin care research company. Dr. Alexiades-Armenakas has numerous publications and discoveries in the fields of basic science, dermatology and laser surgery. Her practice and academic work are focused on topical dermatologic anti-cancer and anti-aging therapies, laser technology and skin rejuvenation. Learn more about Macrene's impressive background here, and shop the Macrene Actives lineup here.
Any topic discussed in this article is not intended as medical advice. If you have a medical concern, please check with your doctor.
You May Also like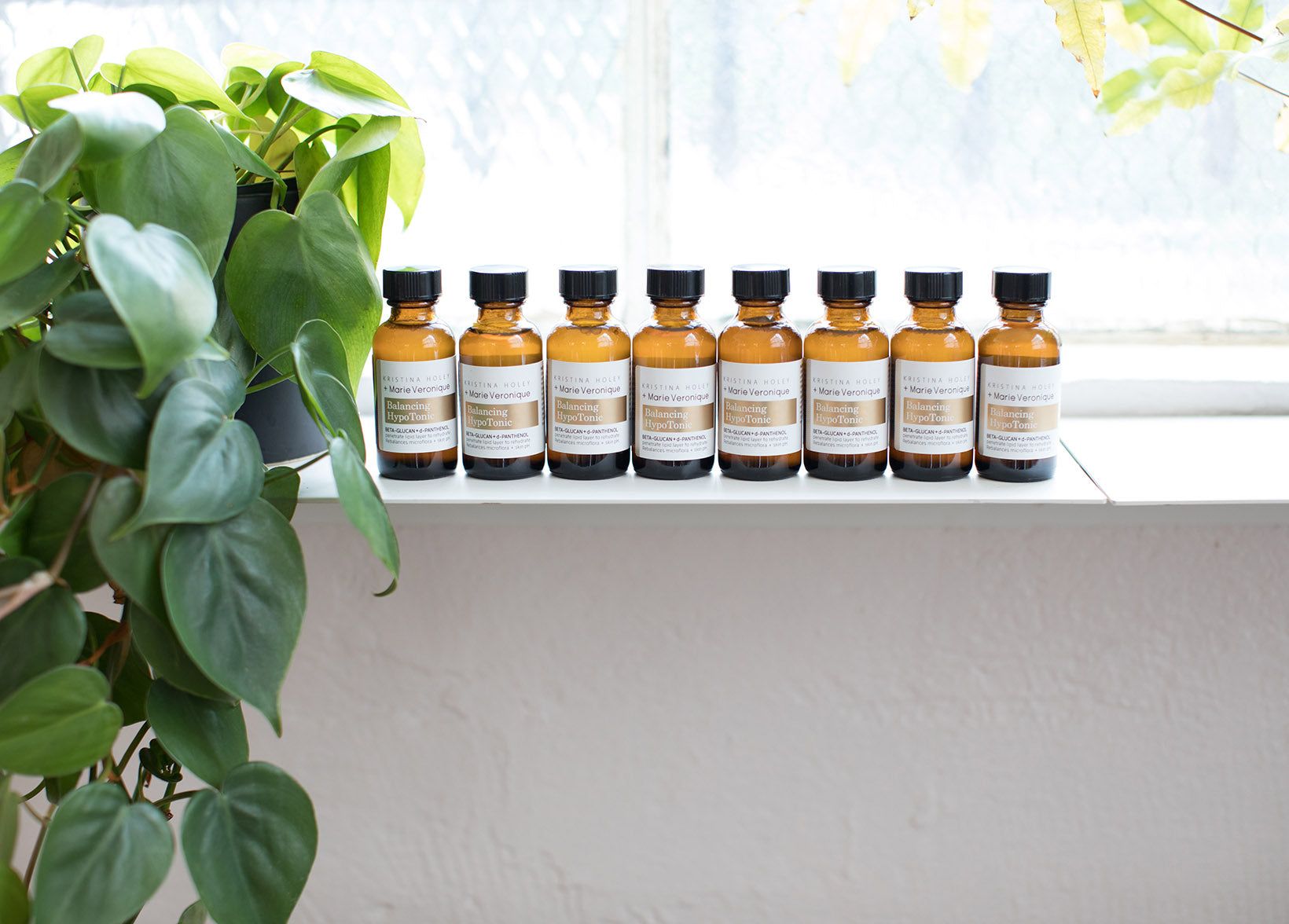 Marie Veronique discusses how we can think about our skin's needs as we travel, especially as the weather gets warmer through spring and summer — and in general.