Ellis Brooklyn was created by Bee Shapiro, a chic mom who happens to be a style columnist for The New York Times. These sophisticated, multilayered scents, developed in collaboration with the perfumer behind Byredo and other star perfumers, take non-toxic fragrance to a new level. 
Bee did a little Fragrance 101 for us that we loved, so we asked her to give us an update on fragrance during the pandemic. As it happens, it was the perfect time to develop a new, unique scent that's unlike any others in the Elllis Brooklyn lineup.
***
Ayla: We were surprised, at first, to see that fragrance sales haven't suffered from COVID; many people leaned in to fragrance during this time. Were you surprised by this, too? What struck you about the role of scent in our lives during the past year?
BEE: I actually wasn't surprised. I think pre-COVID, we took smell and fragrance for granted: it was always there but something we didn't pay much attention to. Once all the COVID restrictions hit, we were and are all trying to get by each day, and our sense of smell is so closely tied to our sense of well-being and joy and happiness.
Ayla: What types of fragrances seem to be trending these days?
BEE: I actually don't think about trends so much. I think about what I feel right now and what's the mood everyone is in. I think everyone wants to feel joy and comfort right now. For each person, that will be different; I personally find cozy musks comforting, but someone else may reach for a vanilla.
Ayla: SALT quickly worked its way up towards the top of your best seller list. What do you love about it?
BEE: I think there's an escapist element to SALT that has been particularly wonderful this past year. We all needed to dream a little bit and SALT was where we could go from a sense of smell perspective even if we couldn't be physically at the beach.
Ayla: We are, of course, so excited about BEE. It really is one of those fragrances that you can't stop smelling — and almost want to eat. Tell us about the story behind it.  
BEE: BEE really was dreamt out of the entire COVID experience and my own personal journey this past year. I was that person who always was busy, traveling and looking outward. To have to turn inwards and reflect and be stuck in one place was extremely difficult for me. Out of all that— a lot of self work and then some—I came to realize that fragrance is often marketed to attract others. But what about being good with yourself first? There is nothing more attractive than someone who knows their worth.
So this scent is quite a departure from all the other ones I have done before. I went into notes I might not usually choose. I pushed myself to see where it could go. It was such an incredible creative journey. 
Ayla: We brought Iso Gamma Super onto our shelves because it's not only unique and lovely, but also allergen-free. Tell us what inspired you to create it and what you love about it.  
BEE: I hear a lot from our customers that the reason why they don't wear fragrance is because they get headaches and have sensitivities. I wanted to truly break down what is possible with scent from a non-irritating perspective, but also how we can produce something woody and beautiful while being completely sustainable. That's where Iso Gamma Super came from. It's this magical molecule made with green chemistry and is also free of the usual fragrance allergens.
***
Shop the Ellis Brooklyn lineup here.
You May Also like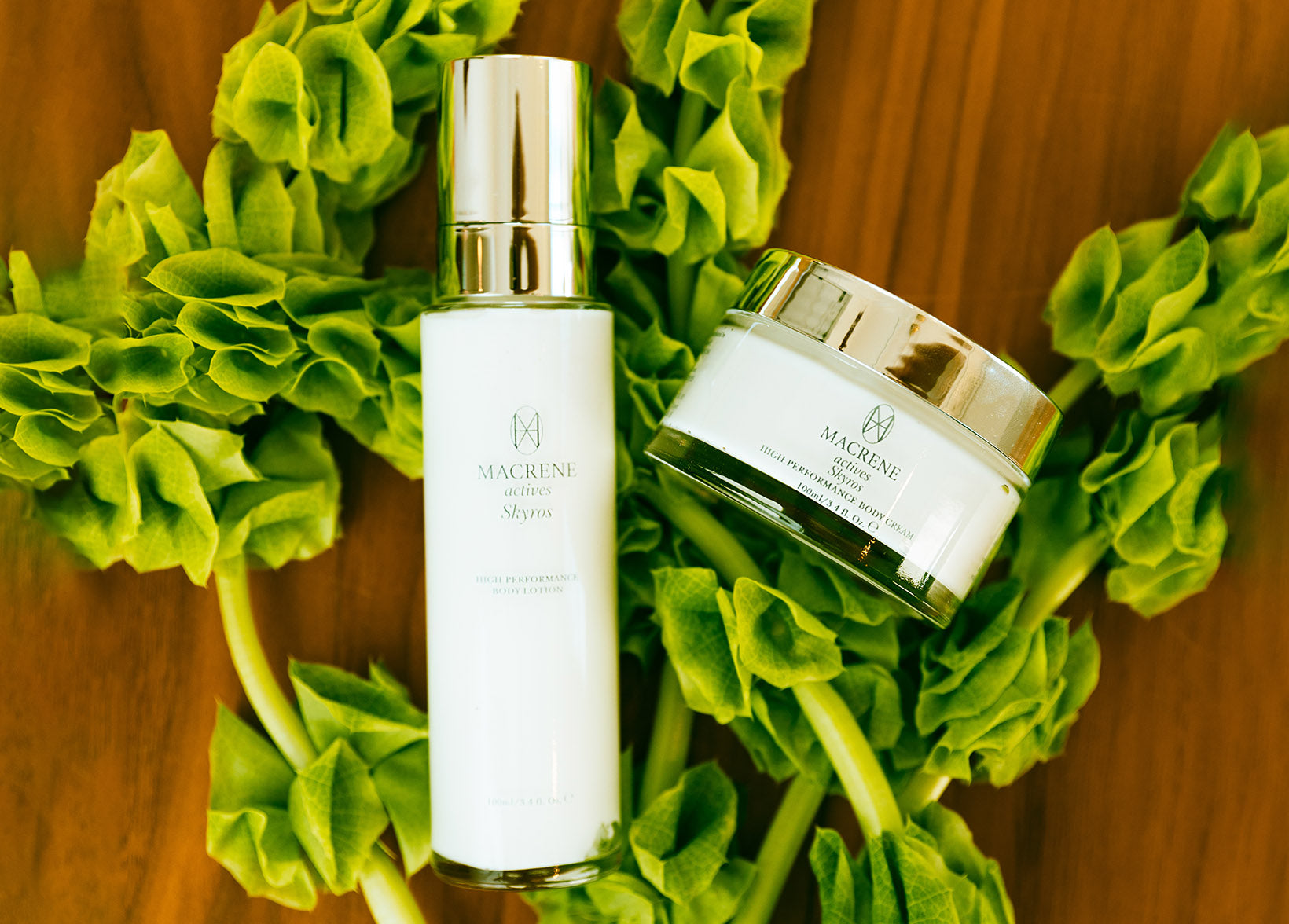 We've long loved Macrene Actives formulas on our faces, but we wished our bodies could get the same attention. Now, thanks to the Skyros collection, we can.