We always love the originals — the ones who see the truths around the corner before they become trends. They remain endlessly fascinating and inspiring to us because they keep thinking ahead of the masses, exploring those truths more deeply or adding layers of innovation to them; it's simply who they are. 
The other thing we love is that they're as authentic as they come. When these originals are entrepreneurs, the mission that drives them is one that they deeply believe in; it isn't just a financial opportunity. It's something they naturally live and breathe, without even having to think about it.
Luzern is one of those originals: they first introduced their incredibly efficacious and good-for-you skincare formulas in 1999, and they've been fixtures in the most prestigious spas ever since. If they're new to you, our Brand Spotlight interview with co-founder Jen Herbert-Coste is a must-read; even Luzern fans will find new things to discover. (Our founder, a superfan since 2003, certainly did.)
And they've continued to innovate ever since, at staggering pace: this is not a team that rests on its laurels. Here, we catch up with Jen about their approach to innovation.
***
Ayla: We've known and loved your products since 2003, and we've noticed over the past couple of decades that you are constantly innovating — not only by introducing new products but also by improving upon existing favorites. 
JEN: Yes, we have what we call an "open formulation" policy. This means that we can change formulas for the better, adding the most cutting-edge ingredients without introducing new products. We prefer to keep the line streamlined and effective. 
Ayla: You're also constantly innovating around packaging, and we know you've recently made some enormous efforts to ensure your already eco-conscious packaging is even more so. Can you tell us more about this? 
JEN: This is so important, and I am so grateful that Ayla is making this an issue. I am dismayed by the number of "clean" companies that use heavy amounts of plastic. Unfortunately, even when they use recyclable plastic, it often winds up in the landfill.
It takes a bit more time and investment on the part of brands, but creating packaging as sustainable as possible is vital if we are going to shift things. Our primary packaging is glass, and our plastics are now plant-based. We also use small amounts of aluminum which is very efficient to recycle. We talk constantly about ways we can do this even better, and we will continue to do so.
Ayla: What are you particularly excited about in the world of skincare these days? What do you think we'll see more of in the coming years? 
JEN: There are so many exciting ingredients and products, and of course, clean is continuing to become a must. The results are just incredible when people switch off of chemical-laden skincare.
I also think we will see more "quality over quantity," especially with flexible and results-focused serums and multi-functional products. Keep a lookout for our new launch, the "emulsion 6," which is a cleanser, mask, and facial balm in one.
At the same, we should continue to see more emphasis on wellness, particularly on the ritual of taking care of our largest organ, the skin. I like to compare it to food: it's not just healthy ingredients, but the loving process of preparing and eating that makes good food so rejuvenating. We should continue to strive for that balance between efficiency and something more beautiful and ethereal. 
Ayla: You've been committed to practices that are healthier for both people and the planet since day one. Can you tell us about the principles you began with and how that led you to launch your Planet, People, and Peace initiative more recently? 
JEN: We wanted to give back, but we felt that there were so many areas of need in the world that it became overwhelming to choose one. We realized that if we did not look at the connection between people and the planet — not just a healthy planet, but also a peaceful one — we would not be fulfilling our giving goals. For instance, if we look at hunger, it is most often caused by climate change and war. At the same time, people need immediate help. Ultimately, we felt we wanted a more holistic approach to giving, and we decided to give 3% of all profits to each: 1% to planet, 1% to people, and 1% to peace. 
***
This brand was one of the first to ever sit on our shelves, and it's still one of our favorites. Check out the Luzern collection here.
You May Also like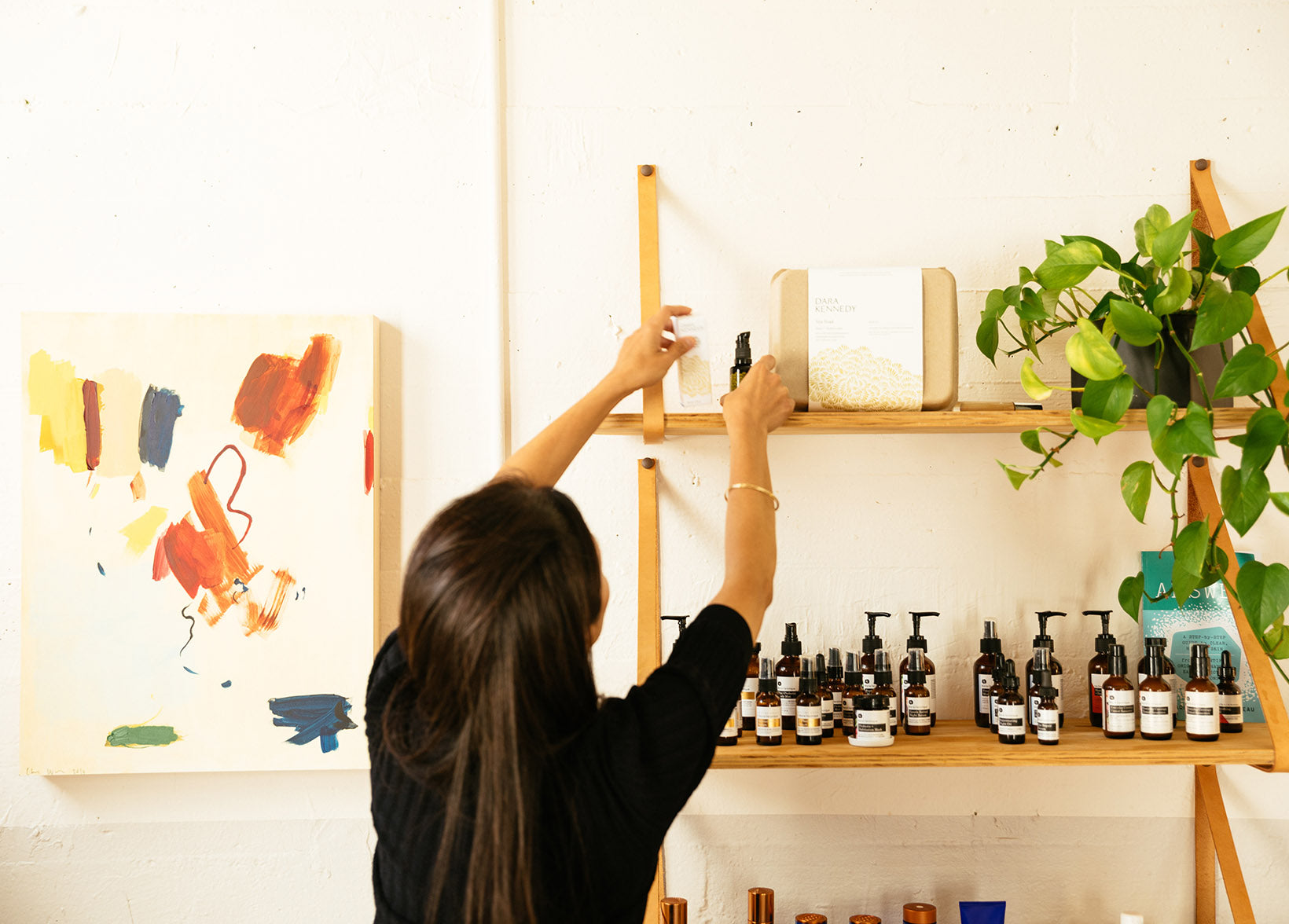 An explanation of antioxidants: what they are, what they do, and why we need them in our skincare (and in our diets).