Mija Superstar supplement is the only superfood multivitamin supplement we carry — because we think it's the only one you need. Superstar was developed by a registered dietitian with serious credentials: Sarah Koszyk, MA, RDN is one of the most well-respected nutritionists in the Bay Area. Naturally, we were full of questions for her. We limited ourselves here to five of them..for now.
Ayla: You developed Mija Superstar to address the most common deficiencies you noticed in your private practice working with Silicon Valley executives and professional athletes. Can you tell us more about these deficiencies and where they typically come from?
SARAH: Stress is huge in many peoples' lives and can cause so many ailments including inflammation, poor gut health, increased levels of cortisol, poor sleep quality, and more. In addition, people may not be adequately absorbing the vitamins and nutrients depending on their levels of inflammation and healthy gut microflora. Further, commercial agriculture has taken nutrients and minerals out of so many fruits and vegetables, so there are some vitamin groups that nearly everyone falls short of hitting. Even though most of my clients were eating whole foods, organic, local (all the good things), they were still experiencing these deficiencies, so I developed Superstar to address these nutritional gaps and decrease inflammation, reduce cellular damage, increase phytochemical and antioxidant consumption, optimize energy, while also beautifying the skin.
Ayla: Do you think it can be helpful to make the switch from coffee to matcha-based drinks from time to time?
SARAH: Yes! We're definitely a very coffee-centric society. Drinking too much coffee can result in increased anxiety, jitters, and decreased sleep quality. Excessive consumption can even result in high blood pressure, increase one's risk of heart disease, and fatigue the body.
Superstar is made from a base of ceremonial-grade, certified organic matcha and is a wonderful alternative. Buddhist monks believed the matcha held qualities that would be conducive for meditation and help transcend into a zen state. Matcha can replace the functional benefits of coffee and doesn't carry the risks as it's gentler on the system. Matcha contains a leveled dose of caffeine that is processed gradually by the body so it's a contained, slow-release that doesn't cause withdrawal nor lead to dependency. You won't experience spikes and crashes in energy levels that are notorious with coffee. There is also a rare class of amino acids, L-theanine, in the matcha that works with the caffeine to release a "calm focus" which aficionados describe as a high, that unwinds stress, enhances focus, and promotes creativity which makes it perfect for any occasion. L-theanine also improves sleep quality, blood pressure, and immunity.
Ayla: Is it best to have Mija Superstar first thing in the morning, or in the afternoon? Does it matter when you take it, or what you take it with?
SARAH: I made Superstar to be very adaptable so that it can fit into any lifestyle as an easy healthy habit to incorporate. I generally recommend taking it in the morning as the perfect way to start the day with vigor and some pep in the step. However, I know many people experience that dreaded afternoon slump and Superstar is an absolute gem for those times as well when you need to pick up the energy level, boost cognitive function, and even satiate the between-meal craving. You only need 2 teaspoons a day, and many of my clients like to take 1 teaspoon in the morning when they first wake up and 1 teaspoon in the afternoon between 3-5pm when they are having their standard afternoon slump. The overall complex actually helps to promote restfulness and ease the body, so taking Superstar in the afternoon has actually been quite beneficial for sleep quality. With that said, I wouldn't take it as a nightcap.
Regardless of when you take it, the best way to take it is daily. Consistency provides the best results which is why we made this an easy to incorporate product. Depending on one's personal preference, you can add it to regular water, hot water (make it a morning ritual in place of coffee). Or indulge yourself — add it to a smoothie or your favorite milk. Almond milk is a popular one!
Ayla: Is there anyone who should NOT take Mija Superstar?
SARAH: Our formula is data-driven and clinically-backed to be as universal as possible. All our ingredients are single-sourced, fresh, plant-based ingredients and should be safe for all. Pregnant women should limit caffeine intake to less than 200mg per day so I recommend being mindful even though the amount in a daily serving of Superstar contains only 24mg of caffeine. I personally took Superstar when I was breastfeeding and my 3-year old has an immune system like a rock. He rarely gets sick!
As each person's body is different, we always recommend consulting your primary care physician before taking any supplement, herb, or beauty product if it is ok to take while pregnant or breastfeeding. 
Ayla: If you could suggest one nutritional change or area of attention that most people could think about in this new year (aside from taking Mija!), what would it be?
SARAH: One nutritional change I highly recommend is trying to cook the majority of meals at home. Most of the high-performance athletes I work with adhere strictly to a meal prep plan and will even take their home-made meals with them to lunch meetings. People dine out so much, or get food delivered (especially in the Bay Area with all our on-demand apps). Planning and prepping a meal at home brings us back to the basics where we have control over what is going into our bodies and the portions we are consuming, and it activates the behavior of thoughtfully managing our wellness through understanding the functional benefits of food so we make better decisions.
Make a meal from scratch. Use fresh ingredients that you can touch and smell. This helps to ensure we fuel our body with cleaner, better quality nutrients. On the pragmatic side, having full awareness over your dietary choices can also attune you to making adjustments to chronic lifestyle-related diseases. Finally, food brings us together; it lets us partake in the adventure of preparing a meal together, sit at the table with loved ones, and enjoy a meal over a lovely conversation. Enjoy making your meals!
***
Want to meet Sarah? Since she's local, she hangs out with us from time to time! Check out our events page to see if she's coming in soon — you might have the chance to walk away with a Powerhouse Nutritional Optimization Plan of your very own.
While you wait, try mixing up one of her favorite Superstar smoothie bowls on your own. (They're delicious and not full of crazy things that will require trips to four different grocery stores, we promise.)
About Sarah: Sarah Koszyk, MA, RDN has both a bachelor's and a master's degree in nutrition; she's written four books, serves as the resident nutrition correspondent for the Bay Area's KRON-4 News, and has an impressive roster of local clients ranging from Silicon Valley CEOs to professional athletes. Obviously, Sarah knows what she's doing, and she created Mija Superstar to address the most frequent nutritional gaps she's seen in her work with private clients.
Any topic discussed in this article is not intended as medical advice. If you have a medical concern, please check with your doctor.
You May Also like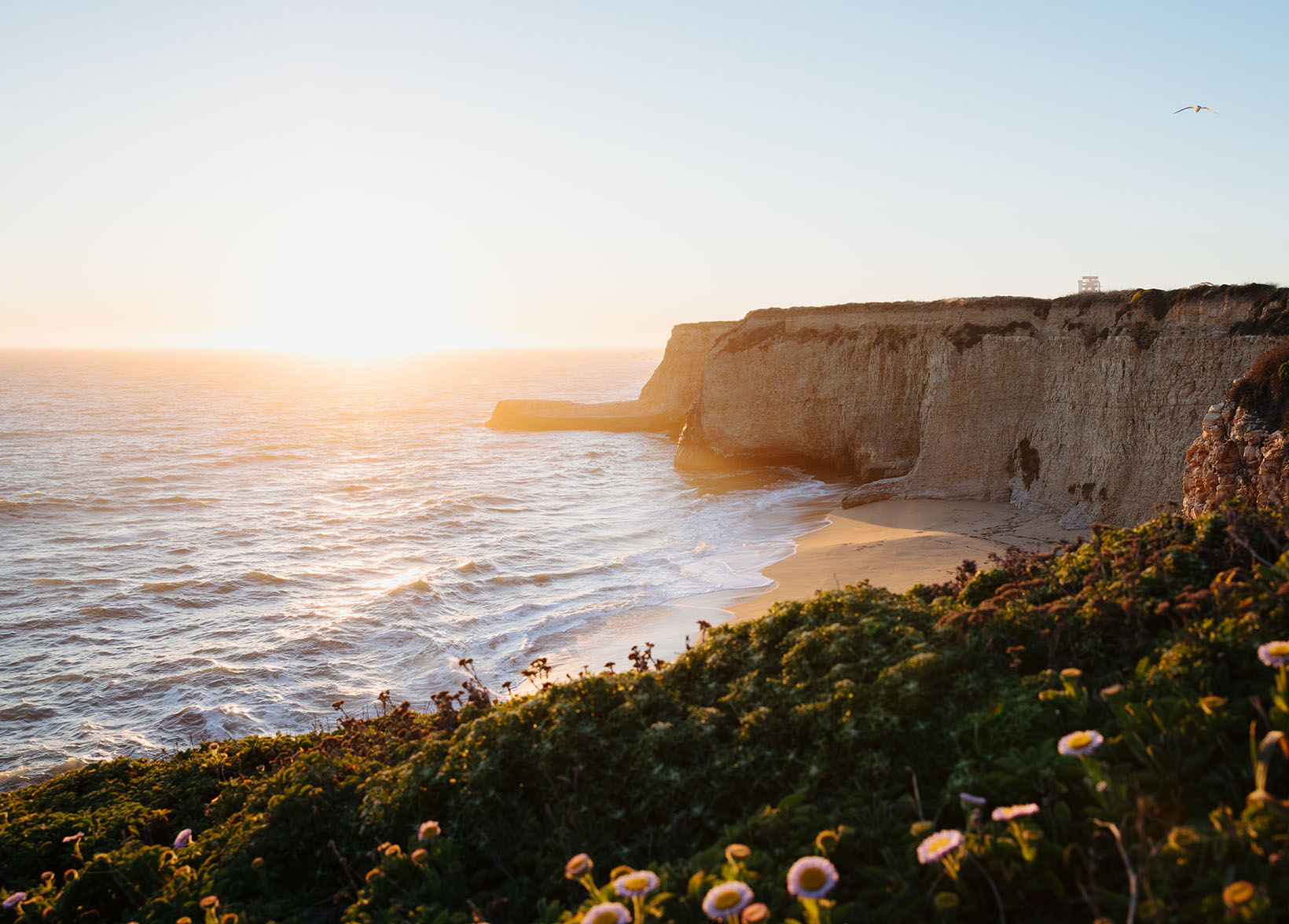 1% is nice...but 5% is even better. That's how much of every Dara Kennedy Sea Serum sale we give to Climate Changemakers, a nonpartisan climate action network that equips volunteers to advance equitable, science-based policies. Learn more from Eliza Nemser, PhD, their co-founder...