I've always felt more comfortable expressing myself through writing than through spoken words. I find the process of writing cathartic, and the ability to edit my words a great comfort.
So when Andrea Ferretti first suggested that I could be a guest on her podcast — one I've admired for years — I was completely thrilled but also a little worried. I thought, "What if I say something I want to take back? What if I don't say something I meant to say? What if I can barely form a complete sentence due to the distraction of the ticker tape that is running through my brain at all times?"
But I got over it, because a) I deeply admire and love Andrea and everything she does, b) the thought of talking about the area where yoga and beauty intersect was really exciting, and c) I suppose, as middle age marches on, I have moved from a recovering-perfectionist mindset to one that could be described as "who-has-the-time-to-be-a-perfectionist-anyway-so-let's-just-go-for-it."
For those of you who don't know Andrea, she and her husband, Jason Crandell, are basically the First Couple of yoga. Andrea runs the Yogaland Podcast, which I think is by far the most interesting one on the topic, thanks in large part to her experience as the executive editor at Yoga Journal, a producer and writer for Prevention and New Woman, and a fantastic meditation and yoga teacher. And Jason is one of the most highly regarded yoga teachers out there, described constantly as a "teacher's teacher" and named "one of the teachers shaping the future of yoga."
I took Andrea's meditation class some years ago and it was a game changer; that opening-up of the world of meditation is what prompted me to ask her if she could record a meditation for our Sea Soak, which she very kindly did, and it's perfect.
"Perfect" is not exactly how I'd describe my answers to Andrea on her podcast, but you know what made me feel pretty excited about getting older and wiser? I listened to the episode for the first time (while having dinner with my kids, who kept waiting for me to mention them, then cheering, "I'm famous!" when I did) and, while there are many things I could have added or put more succinctly, in the end I thought, "Hey, that was pretty good." Who has time to be a perfectionist anymore? 
Side note: my daughter, similarly inspired to avoid a perfectionistic mindset, announced the night we listened to the podcast that she didn't feel like washing her face before bed that particular evening. Quoting Andrea (and Whitman), she asserted, "I contain multitudes, so I am going to choose to not be the kind of person who washes my face tonight." You'll understand, if you listen to the podcast, that I could not possibly protest. (I am, obviously, in for quite an adventure during her coming teenage years. Wish me luck with that verbal jiu-jitsu.)
Listen to the podcast recording here, or find it on Apple Podcasts or Spotify. Andrea and I cover ways to view our beauty identity through the lens of yoga, including subtopics as varied as adolescence, menopause, the skin barrier...and the secret product we're introducing at Ayla on May 3. Take a look through the other episodes, too, because the ones with Andrea and Jason are both witty and insightful, and the ones with Andrea and her other incredible guests make me wonder how I made it onto the guest list at all.
And if you're interested in yoga, meditation, or simply a more mindful and thoughtful approach to life, Andrea's newsletter on Substack is excellent, and I couldn't recommend it more highly. Sometimes she'll go deep into a topic like breath work; sometimes she'll share a meditation that you can follow along to; sometimes she'll share a casual "I was just thinking about this…" that will take your breath away with its profundity. It's always a surprise, and I always enjoy it. I love to read and/or listen to whatever she has to say in the morning, while I sit outside drinking my daily XXL cup of matcha. Or sometimes eating a piece of chocolate, because like my daughter, I contain multitudes.
xx
Dara
You May Also like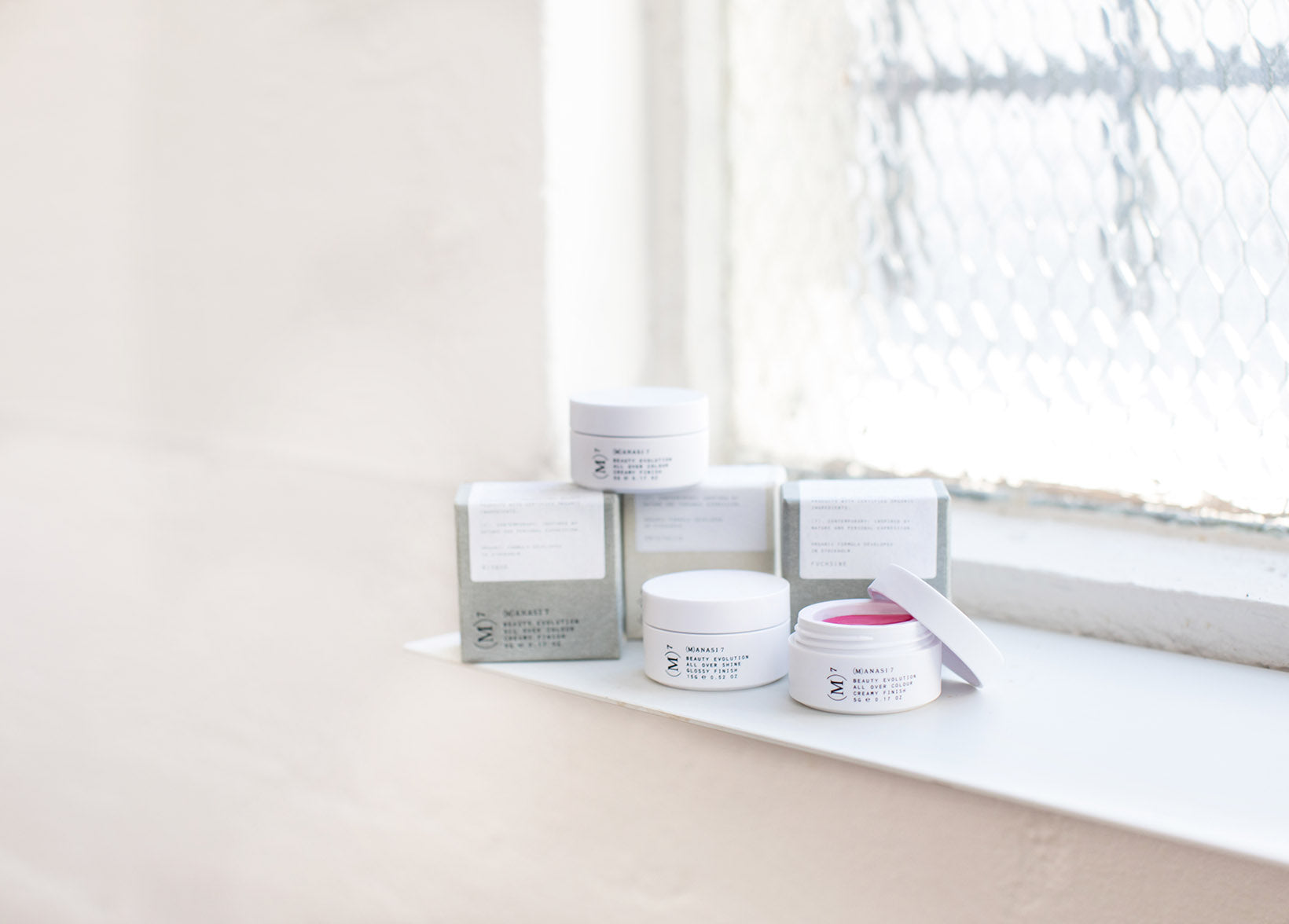 We asked Susanne to create a 2023 summer makeup tutorial for us, and she graciously sent us this detailed list of easy-to-follow instructions.