Frequent washing and sanitizing is leaving many of us with dry, cracked hands. For some natural home remedies, we approached Pedro Catalá, founder and formulator of TWELVE Beauty. He knows his stuff: Pedro has not only a pharmacy degree, but also a PhD in Natural Product Formulation, a subject that he also teaches at the University of Siena.
As Pedro puts it, "Natural product formulation is a science, not an experiment" — so he tends not to love DIY beauty, as he mentions in this guest post on our blog.
He does, however, have some recommendations on how to put natural, DIY home remedies to work for your dry, chapped hands — safely — during this intensive hand-washing and hand-sanitizing time. Read on for his guest post and home remedies for dry, chapped hands.
*** 
PEDRO: Those of you who have been following TWELVE through Ayla for a while may already know that I prefer not to overcomplicate formulas by adding lots of different ingredients; this allows me to avoid potential preparation errors and problems with contamination. 
However, I do sometimes opt to use a home remedy that contains just a single household ingredient. This should never replace commercial preparations, of course, but it's something that can be quite useful now that we're spending so much time at home!
Let's have a look at some homemade remedies for dry and cracked hands using ingredients commonly found in your kitchen cupboards.
 
Intensive treatment for dry, chapped hands: two options
Milk: Every night before going to bed, soak your hands in a bowl of milk (cold or warm) for five minutes. The secret here lies in the whey proteins, which are highly restorative.
Cucumber: Liquefied cucumber juice is the ultimate remedy for even the most chapped hands! Cucumber replenishes water content very quickly, so hands appear soft and repaired very quickly, and that dry feeling disappears.
Using a lot of hand sanitizer? Try apple cider vinegar.
Most hand sanitizer formulas are made up of an acidic polymer (carbomer) that is then neutralized by a strong alkaline substance (triethanolamine or sodium hydroxide), forming a gel. As a result of this, the product has a higher pH value than that of our skin. (Problem!)
However, diluting a tablespoon of apple cider vinegar in a glass of water and rinsing your hands with it afterwards, counteracts the negative effects of the higher pH and at the same time protects your hands from dryness and cracking.
Washing hands a lot? (Good.) Try some oatmeal.
A great way to rejuvenate your hands is by using ground oatmeal or oat flakes after washing them with soap and water.  I recommend having a bowl of ground oats near the sink and gently massaging your wet hands with them after washing. Oatmeal does not replace traditional soap, nor does it contain antibacterial properties; it does, however, make skin soft and supple, and help to prevent dryness.
Bonus tips for dry hands
After applying your usual facial serum or oil, don't waste what's left; simply massage the remaining amount into your hands.
Using cotton gloves to sleep in after applying a rich hand cream is another great way of rescuing damaged skin.
And any rich cream will work on your hands; it doesn't have to be made specifically for them. Look for creams that contain key moisturizing and repairing ingredients like jojoba oil, shea butter, sweet almond oil, and allantoin.
*** 
We're big fans of Pedro and TWELVE Beauty, which has been an Ayla favorite for years. Read more about the brand here, scan our blog for more posts with Pedro (we have a lot of them!), and shop these wonderful products here.
Looking for a great hand cream? Pedro's Great Barrier Relief Hand Cream is one of our favorites. The Rewarding Body Balm is a beautiful solution for all-over body use, and it works brilliantly on hands, too.
Any topic discussed in this article is not intended as medical advice. If you have a medical concern, please check with your doctor.
You May Also like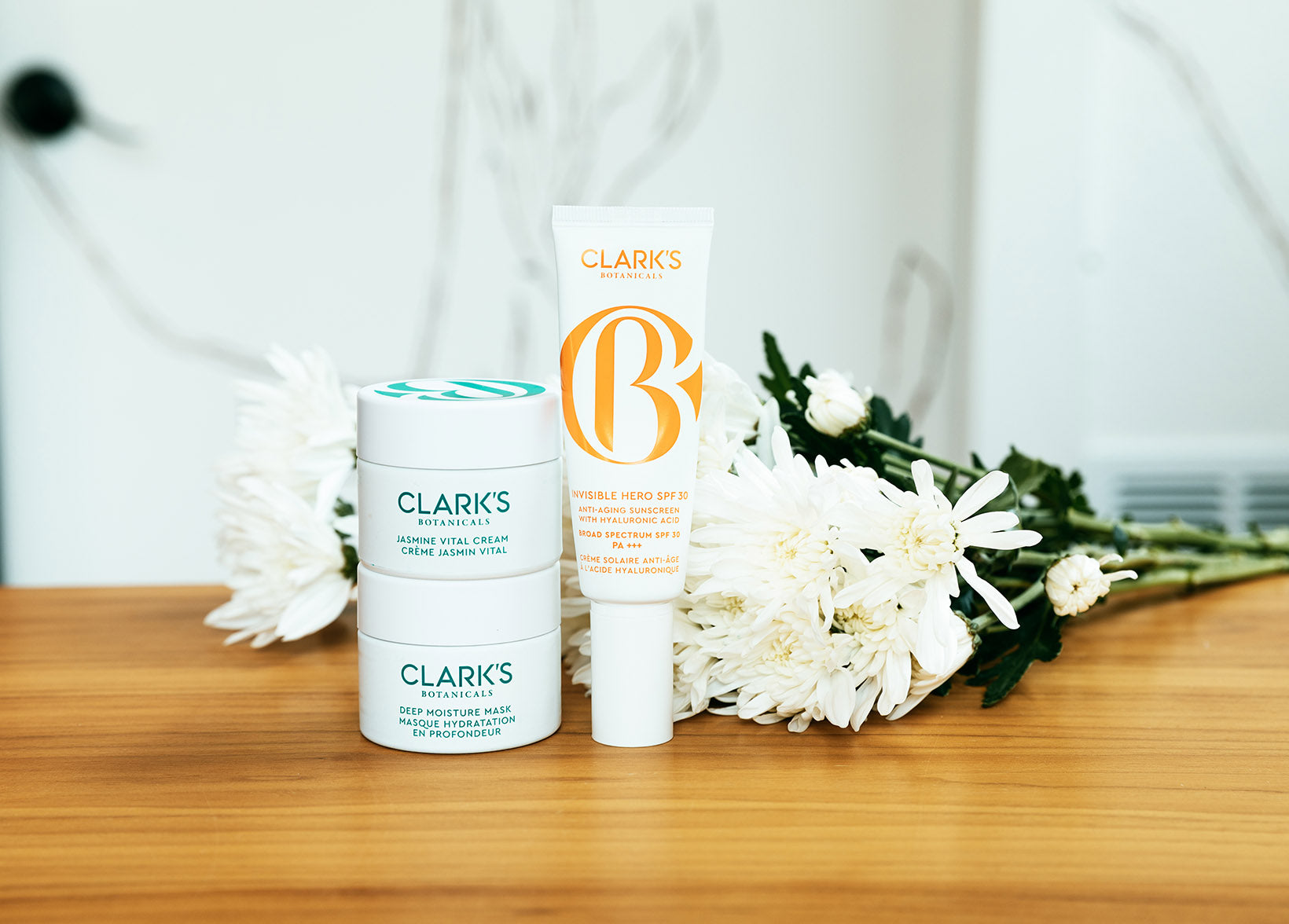 We fell in love with the story behind Clark's Botanicals even before we tried the products — so when they arrived for us to test, we had especially high expectations. Thankfully, they exceeded them all (especially Invisible Hero SPF 30,...