Pedro Catalá, creator of TWELVE Beauty, really knows his stuff: Pedro has not only a pharmacy degree, but also a PhD in Natural Product Formulation, a subject that he also teaches at the University of Siena. As Pedro puts it, "Natural product formulation is a science, not an experiment" — so he tends not to love DIY beauty, as he mentions in this guest post on our blog.
But homemade face masks are so tempting, aren't they? Luckily, there are some that are Pedro-approved. Read on to learn more.
***
PEDRO: As you may already know, I am not a big fan of home remedies because some of the ingredients used can cause irritation or pH changes on the skin, or even promote hyperpigmentation.
But now that you're cooped up at home, let's review some ingredients that will work in home remedies and are safe to use as outlined in the face mask recipes below. They also may be easy to find in your kitchen. My only recommendation is to prepare the necessary amount for a single use: this will avoid the problems associated with the preservation of your homemade formula.
The mask base

To provide your mask with the proper consistency, you can choose one of following bases: plain yogurt, honey, or oat flakes (this is my preferred base). Oat flakes can be made by grinding up rolled oats in a spice grinder or food processor; you can also use whole rolled oats, in a pinch.
The add-ons, by skin type/concern
COMBINATION SKIN — choose one
- Strawberries (crushed): Rich in tannins and acids, they have an astringent effect. They also contain sugars and peptides that are hydrating.
- Quinoa (slightly boiled): Rich in selenium, Vitamin B6 and zinc, it is the star remedy for combination skin that is prone to acne.
SENSITIVE SKIN — choose one
- Cabbage (liquid): Its leaves are very soothing. In fact, it was formerly used in anti-inflammatory poultices.
- Celery (smoothie): The molecule responsible for its calming effect is a precious antioxidant called luteolin.
TO REVITALIZE DULL SKIN — choose one
- Pineapple (crushed): It is emollient due to its content in alpha-hydroxy acids, amino acids and sugars. It also contains minerals that stimulate the synthesis of collagen and elastin fibers.
- Saffron: The carotenoids responsible for their vibrant color are also rich in crocin and crocetin. These molecules act as antioxidants and work very well on stressed skin.
TO MOISTURIZE — choose one
- Broccoli (liquid): The fatty acids it contains are characterized by a filmogenic effect on the skin, keeping it elastic and hydrated.
- Beetroot (liquid): There are numerous studies that support its moisturizing effect on the most superficial layers of the epidermis (stratum corneum).
FOR AN ANTIOXIDANT BOOST — choose one
- Apricot (crushed): Apricot is rich in phenolic compounds and vitamin C, which translates into remarkable antioxidant activity. It also reduces the loss of post-epidermal water due to its carbohydrate content. If you use dried apricots, leave them to soak in water the night before.
- Sage: Its ursolic acid is highly protective and restorative. 
***
We're big fans of Pedro and TWELVE Beauty, which has been an Ayla favorite for years. Read more about the brand here, scan our blog for more posts with Pedro (we have a lot of them!), and shop these wonderful products here. The London Mask is one of our favorite ready-made masks of all time and the perfect solution to gently detox and soothe stay-home skin.
Any topic discussed in this article is not intended as medical advice. If you have a medical concern, please check with your doctor.
You May Also like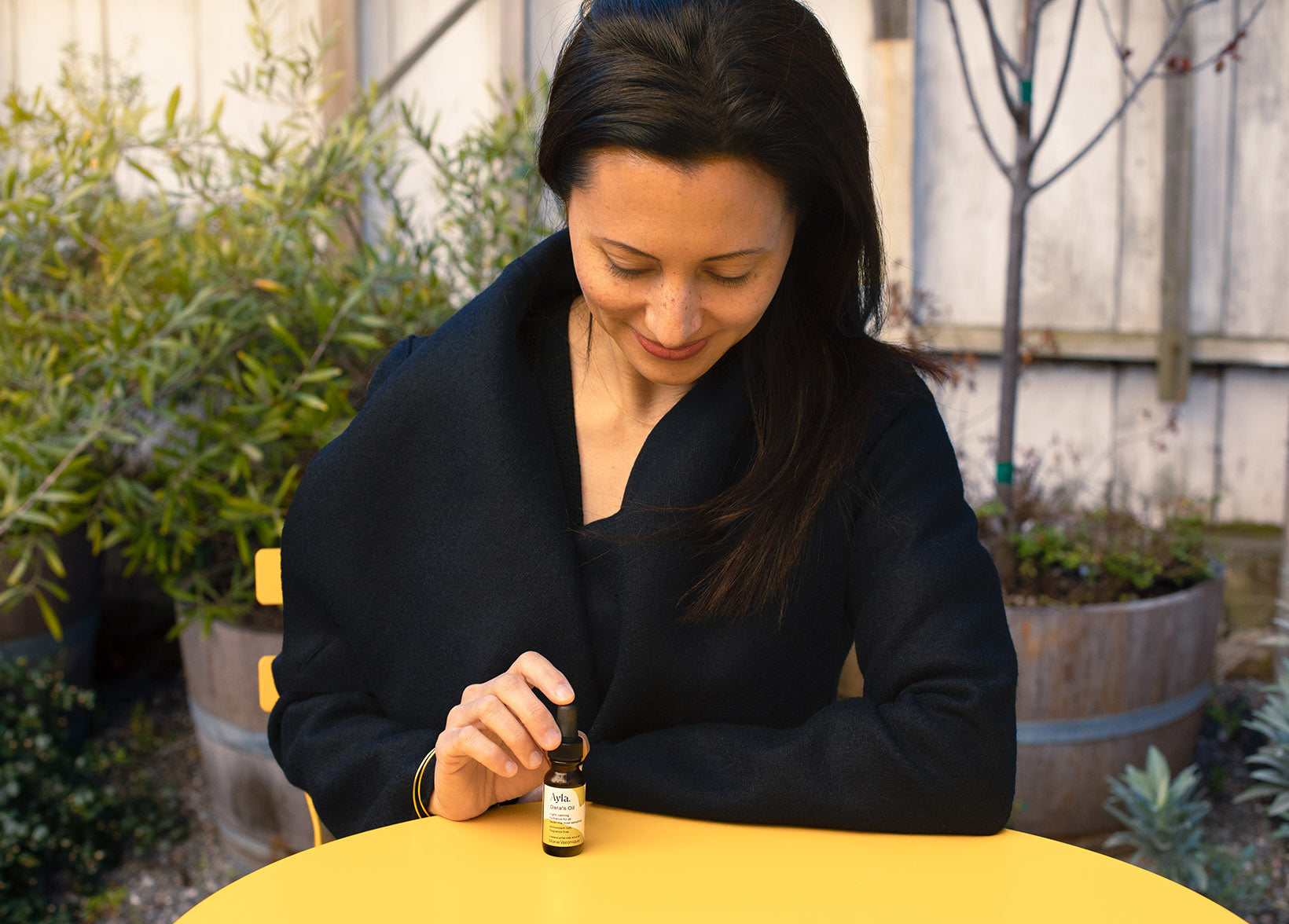 We love Dara's Oil, obviously. But have you wondered why Marie Veronique loves it? We have…so we finally asked her.