When you don't want to spend too much time styling your hair, one of the easiest ways to avoid it — while still ensuring your hair looks good — is to extend your time between styling sessions. This often requires a little help in the form of root-refreshers; here are our top picks.
Just want a little refresher?
One of the most versatile products we have for hair is the Biofficina Toscana Hydrolat, which comes in a variety of versions: soothing Lavender, hydrating and circulation-boosting Cypress, purifying Rosemary, and sebum-balancing Sage. We suggest using one of these every night for a soothing scalp massage, which you can follow with a (highly meditative) brushing session using a TEK brush. Both brands are from Italy; this knowledge may help you feel a little bit like Monica Bellucci as you go through your nightly hair health ritual.
Want something that refreshes and makes your hair feel cleaner?
Boucleme's new Root Refresh was designed for curls, but we find that it's perfect for everyone. It's just the thing after a workout, between wash days, or whenever your scalp has a little of that itchy-fussy feeling where it's telling you, "I don't really need to be washed, but I need something." It's more clean-scalp-forward than volume-forward; we find that it's ideal when you're past the point of needing a little scalp massage, but not quite at the "Help, it looks like I accidentally put a spoonful of oil on my head while cooking" stage.
Want something that will boost volume, too?
We've long sworn by Josh Rosebrook's LIFT to add oomph to fine hair. So do a lot of celebrity hairstylists we know. Why? It just works. It makes hair feel thicker and look fuller — while at the same time providing it with health-boosting ingredients. Its yucca starch absorbs excess oil while also providing anti-inflammatory benefits. It's also very brushable, so you won't be stuck with tangles after using it.
Not quite sure how it happened, but desperate to boost volume and de-grease?
EVOLVh's UltraFlex hairspray probably packs the biggest punch of all of these for both adding volume and cutting through excess oil. Its tapioca starch and flax add both hold and shine, so it'll keep your hair in place, too. If you're more of a mousse user, EVOLVh's InstaVolume Mousse can work the same wonders.
You May Also like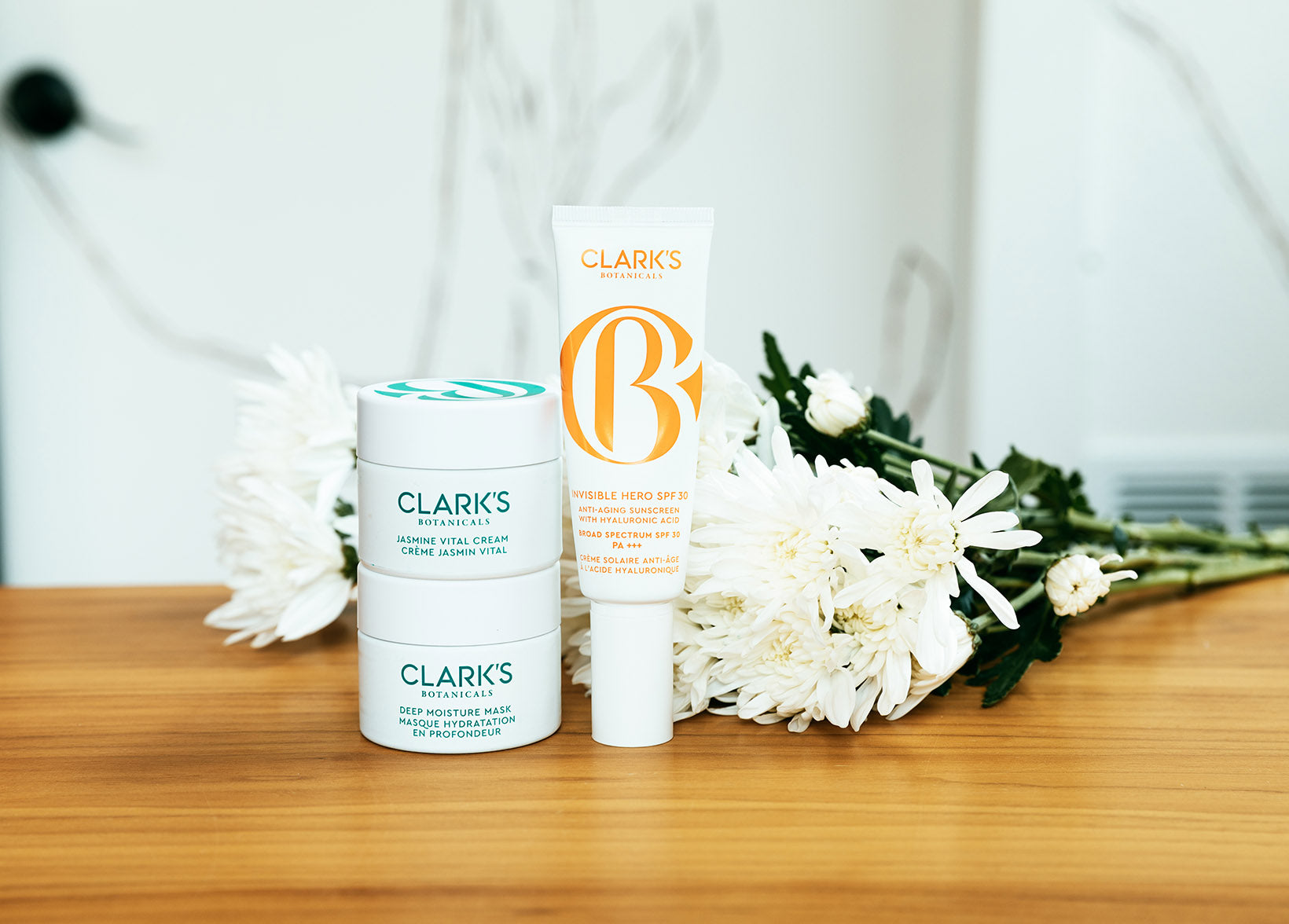 We fell in love with the story behind Clark's Botanicals even before we tried the products — so when they arrived for us to test, we had especially high expectations. Thankfully, they exceeded them all (especially Invisible Hero SPF 30,...