We're still running around in layers in SF, but for many of you as well as these residents of nearby Santa Cruz, summer weather has already arrived. And with those deliciously long, warm days almost always comes the desire to lighten things up on your face.
For little fluctuations in skin condition that come up throughout the year, we often suggest tweaking your cleanser or toner: that's often all you need to nudge skin back into balance. But when a change of season ushers in more dramatic swings in climate, it's a good idea to examine your moisturizer, too.
Our team loves creating a "customized" moisturizer by combining a few drops of hydrating serum with a few drops of face oil to take the place of a cream or lotion. This, too, can help your skin sail through small shifts in balance that occur throughout the year: use more serum in your cocktail if you're dehydrated but not as dry, or use more oil if you're dry but not as dehydrated. But when summer arrives, it's often a good idea to switch to a face oil that nourishes with a little less weight. Here are some of our favorites that are high on nourishment but light in texture that we frequently suggest during warmer months.
For sensitive types
MyHavtorn Face Serum: The original MyHavtorn Facial Oil is one of our longtime favorites for sensitive skin, especially where rosacea is involved. The Face Serum is just the thing if you want something that sinks in a little faster but still gets you tons of sea buckthorn goodness — along with elasticity-boosting rosehip oil.
Dara's Oil: Marie Veronique made this oil just for us, and we couldn't be more grateful. It's one of our favorites year-round precisely because of its lightweight, jojoba-forward texture; it just feels like it belongs in your skin. During summer months, you may just need a drop or two mixed in with your hydrating serum (we love TWELVE Ideal Moisture Level Serum and YULI Ambrosia Beauty Nectar; if you want some pore-clearing benefits, too, try the TWELVE Ideal Rebalancing Level Serum).
TWELVE Intelligent Frontier Facial Oil is one of those wonder products that seems to work across all skin types; it's rich enough for the driest skins, yet won't clog acne-prone skin. This silky, unsaponifiable-rich oil blend is a particular boon for those dealing with acne, rosacea, and other compromised skin conditions: as creator Pedro Catalá mentions, it was designed to be particularly healing.
For those who want major glow
Luzern Sublime Oil: this silky number is a new favorite of ours for the beautiful glow it imparts on the skin. And don't let its remarkably concise ingredient list fool you into thinking it won't pack a punch. One of our biggest longtime fans wrote to us immediately after trying it and enthused, "The biggest wow, for me, was that it almost immediately diminished the crepey look of my neck, which is a big deal: I'm 65."
YULI M.E. Skin Fuel is one of our esthetician's favorites for facial massage, and it might just be the secret to her perpetual glow. Due to its emphasis on plant oils that are kind to blemish-prone skin, it's suitable even for oilier skin types; we also love how many antioxidant-rich oils are present in the formula, making it excellent for city dwellers.
Vintner's Daughter Active Botanical Serum may need no introduction, and what we love about it during the summer months is that it covers so many bases in one product: brightening, firming, strengthening, it handily does it all. Push and press it onto damp skin, follow it up with your sunscreen, and you're good to go. 
You May Also like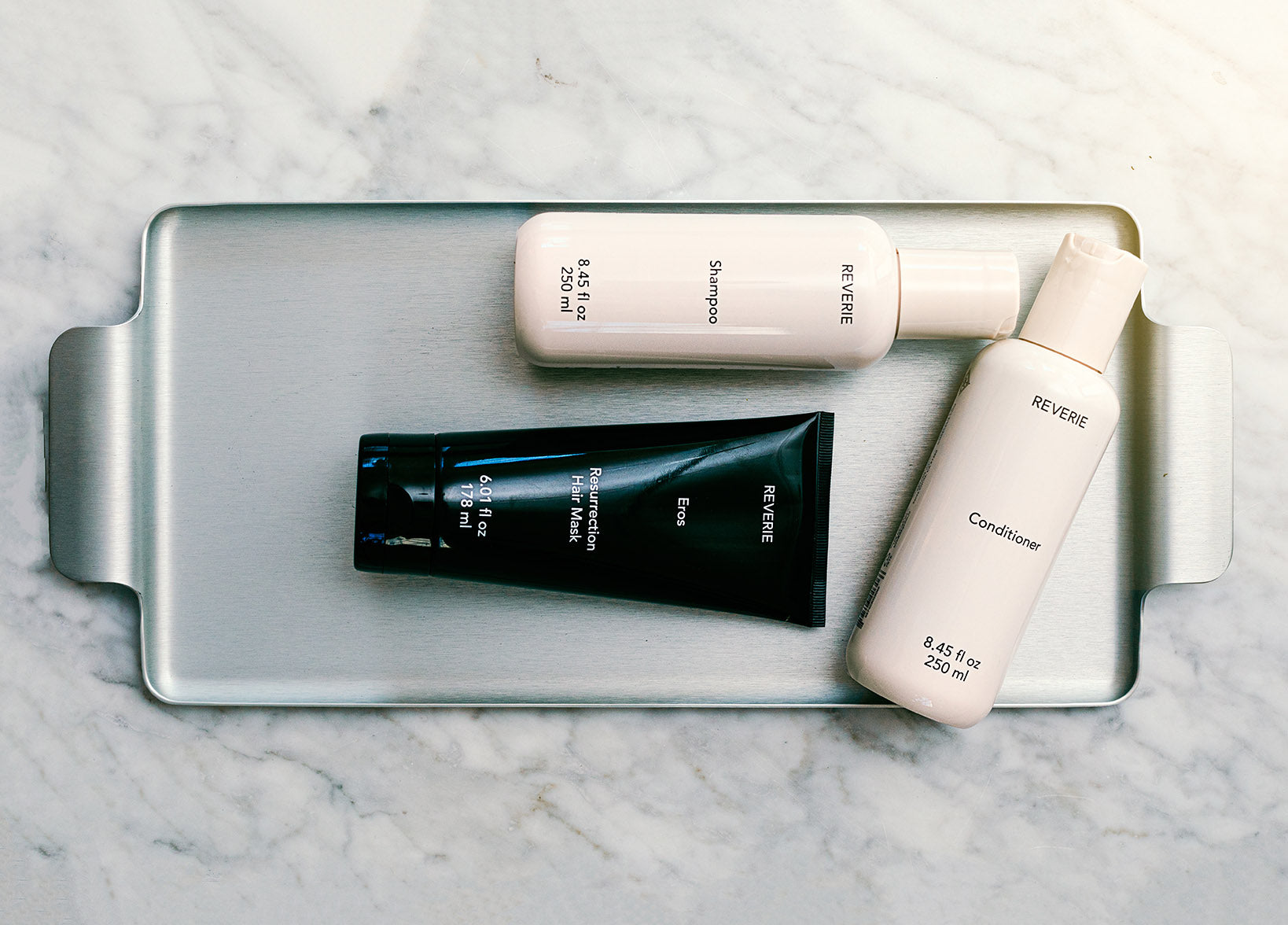 Find out how and why Reverie created their Eros hair mask in our interview with Hillary Markenson.