I test a lot of products for our shelves, and perhaps because of this constant testing, my skin can be pretty reactive. Annoyingly, I developed an allergy to tocopherol (a form of Vitamin E, of all things) after using numerous products containing this ingredient, which is present in many natural beauty formulations. After discussions with leading dermatologists — Macrene Alexiades, MD was particularly helpful — I learned that tocopherol is on the American Contact Dermatitis Society Core Series of potential allergens administered in patch testing, and while instances of contact dermatitis caused by tocopherol are very rare, some dermatologists suspect it's working its way up the ladder due to its widespread use. 
I was lamenting my allergy one day while talking to Marie Veronique Nadeau, the creator and formulator behind Marie Veronique skincare, and she said, "Well, let me make you an oil. It'll be a challenge!"
Needless to say, I was thrilled to have this challenge-loving skincare fairy godmother in my corner, and I actually think the result is the best moisturizer I have ever used on my own sensitive, reactive skin. It's lightweight, while a lot of other oils can be overly clogging for skin types like mine — yet it feels satisfyingly rich, and it layers beautifully with serums and creams. More than anything else, it has made me feel comfortable going makeup free most of the time. And it smells like its ingredients, nothing else: I also asked Marie to make it free of fragrance and essential oils, since the fragrances in essential oils are also on the Core Series of potential allergens and I wanted to give my skin a little break from them to avoid problems down the line.
Marie would package "Dara's Oil" in hand-labeled bottles she'd tuck into our inventory shipments from time to time, and it felt like Christmas every time one of them would arrive. I've never gotten more compliments on my skin than I have since I started using it, and I've heard the same thing from all of our testers. I am so grateful and delighted to be able to offer it now to you.
At Ayla, we hear from increasing numbers of clients who suspect they're sensitive to essential oils, and we believe that it's not a good idea to have essential oils in every step of your skincare, haircare, and body care routine — they're lovely, but they're also very powerful. This oil is an excellent way to give your skin a calming break from potential allergens (for good measure, it's also nut free) while still making it look and feel fantastic. I hope you adore it as much as I do.
-Dara
You May Also like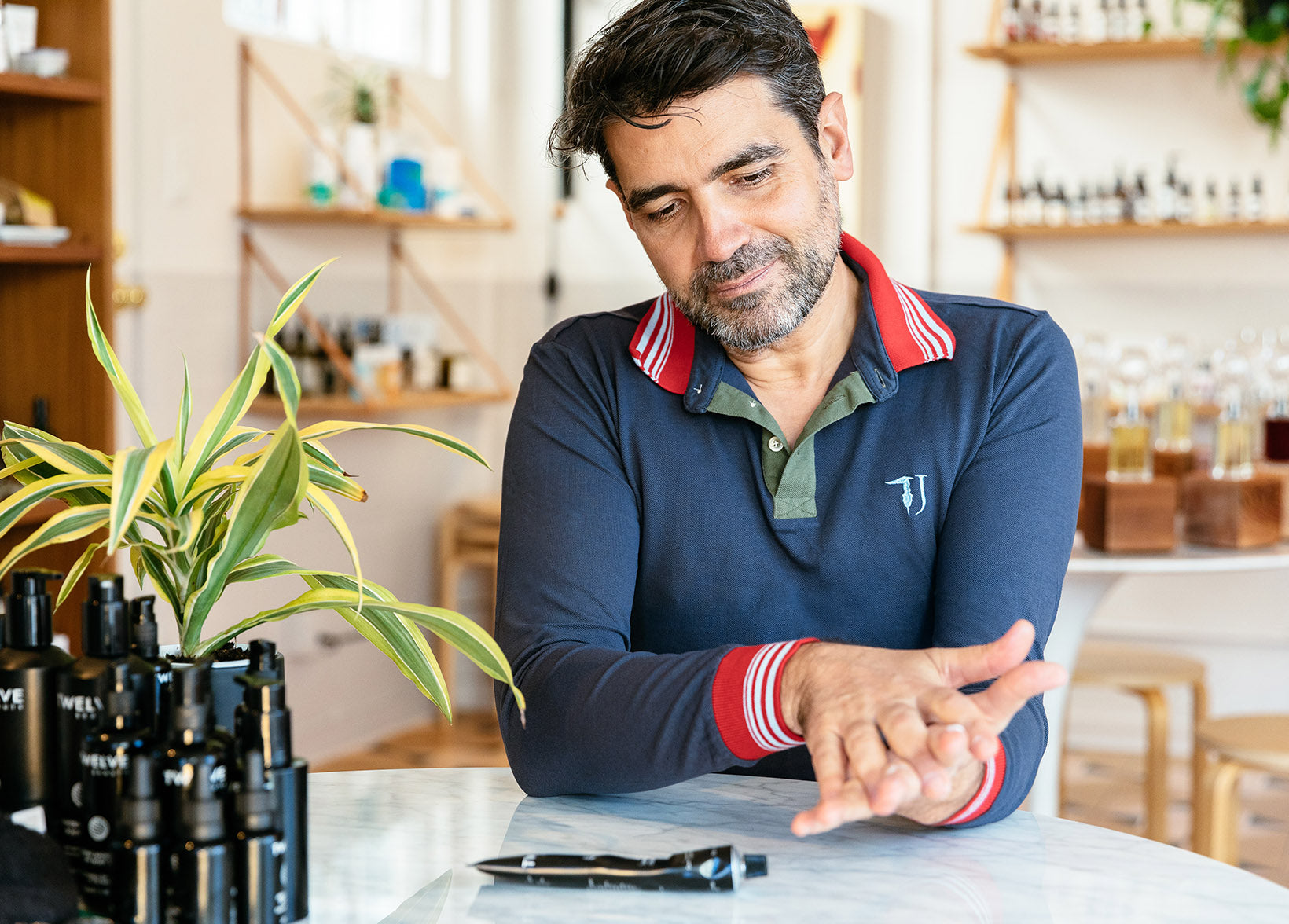 Dr. Pedro Catalá of TWELVE Beauty describes his European pharmacy training, one of the credentials that makes him unique.