I've been searching for a great, good-for-you exfoliating foot cream since before Ayla launched in 2011.
My search began in 2006, to be precise, while I was working with Marcia Kilgore, the inspiring entrepreneur who founded Bliss, FitFlop, Soap & Glory Cosmetics, Remède, and Beauty Pie. I'm still not sure exactly why she let me, an almost-total stranger, work out of her house in London as she launched Soap & Glory, but I think it might have had something to do with my saying things like, "Don't worry about not having a desk! I'll be happy to sit in the corner next to the garbage can!" (Luckily, I found a perch on one of the bookcases.)
Anyway, there was one particular day when she was feverishly working away, as usual, and had to attend a gala that evening but didn't have time to get a pedicure. So she had someone from Bliss come in and give her a pedicure while she was working at her computer. She noticed me watching curiously and said, "Normally I don't do this. I just get one of the labs to whip up a super-exfoliating foot cream for me."
Since then, I've been intrigued by exfoliating foot creams, especially since I have wise-beyond-my-years feet (calluses, etc.), and I practice yoga regularly but don't want to scare people with unkempt toes and heels when I go to classes. But, like Marcia, I don't have time to get pedicures. And so the search began, then intensified when Ayla launched and I desperately wanted to get a great foot cream for our shelves. But the ones I found were too greasy, not "clean" enough, not exfoliating at all, or so exfoliating that I'd heard stories of them causing sheets of skin to shed in a horrifically reptilian manner at the most inopportune times. 
Then I started thinking about how great it would be to bring sea buckthorn oil into the foot-nourishing mix, so I called our friends at MyHavtorn and said, "Hey, would you be up for making an exfoliating foot cream with sea buckthorn in it?" Thankfully, they were up for the challenge and I couldn't have asked for better partners. The result, in my mind, is perfect: exfoliating enough to truly make a difference, but not so much that you'll experience peeling. Nourishing enough to heal dry skin, but not so much that you slip around in the shower the next morning. And the touch of peppermint and tea tree oils in the formula not only lends benefits to your feet, but also makes the product something that you'll look forward to applying. 
I was lucky to visit the MyHavtorn farm during the fall 2018 harvest season and got to fill the first bottle of Foot Therapy at the same time. It was marvelous, all of it: I've shared a photo from that visit below, and I'll share more in future blog posts about MyHavtorn because there are so many stories to tell. Ingrid, who's pictured below next to me  — she and Robin, on my other side, are the driving force behind MyHavtorn — calls Foot Therapy "magic cream." I couldn't agree more. I love MyHavtorn to bits and pieces, and I am so proud to have our name on this product next to theirs. 
- Dara
You May Also like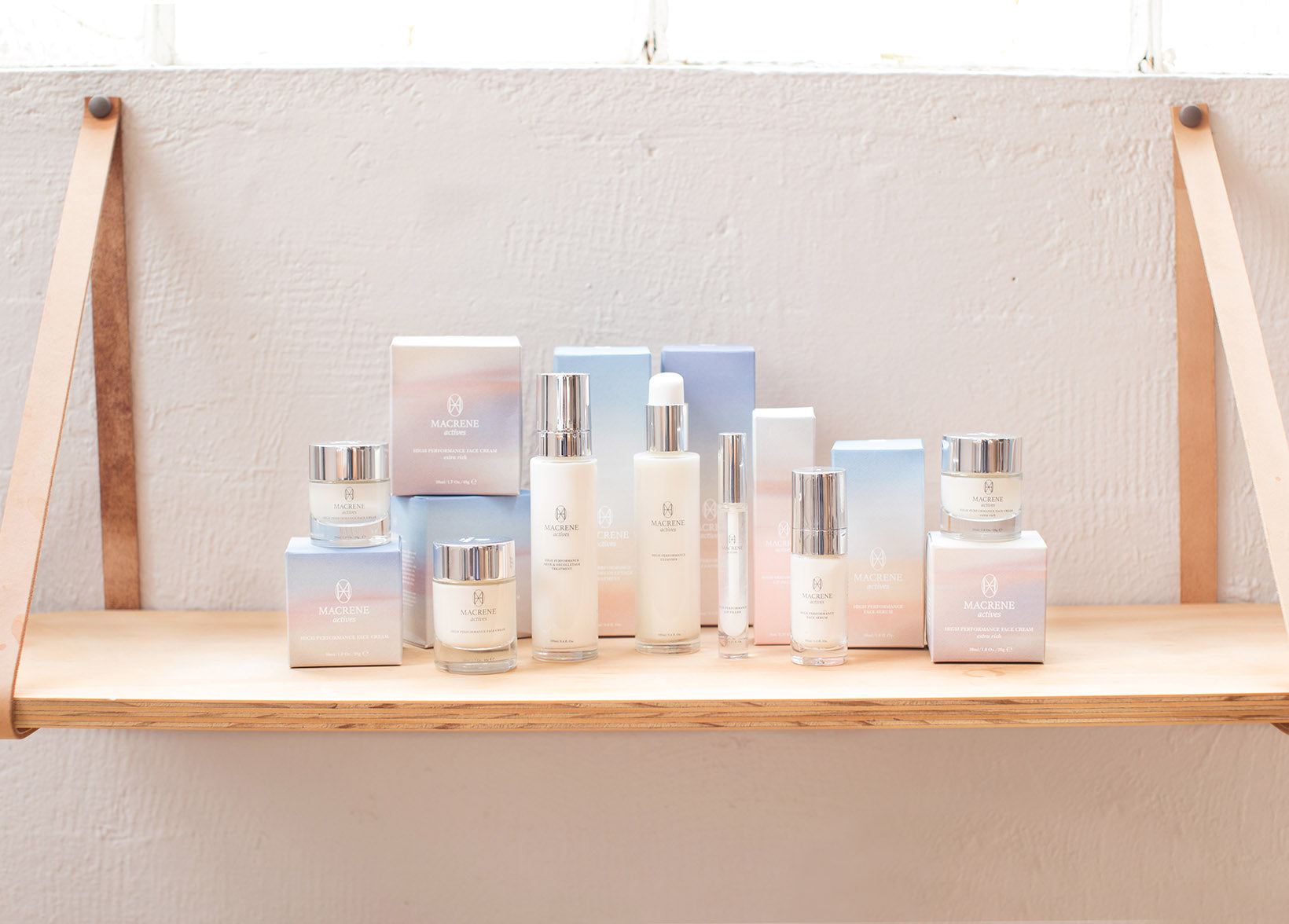 In our masterclass, Dr. Macrene Alexiades told us all about eye area care: how the skin around the eyes is different, ingredients to look for and avoid, and dermatological treatments she often recommends. Watch the video here.