Guldkorn Cream was created just for us in Sweden by our wonderful friends at MyHavtorn. We adore their original Face Cream for its lightweight but cushy texture and nourishing ingredients, including MyHavtorn's signature sea buckthorn oil; over the years, we found that our clients also craved something just a little richer but still soothing and comforting for a broad range of skin types. Luckily for us, they had one at the ready and generously agreed to tweak the formula and package it up just for Ayla. The result is, in our minds, perfection: nourishing but non-greasy, rich in our favorite plant oils, and ideal for sensitive skin. 
Read more about the creation of Guldkorn Cream in our interview below with Robin Johansson — together with his father, Sven-Erik, and partner, Ingrid, one of the co-founders of MyHavtorn of Sweden.
***
Ayla: Tell us about the story behind the word "guldkorn."
Robin: "Guldkorn" is a term frequently used in Sweden that can be translated as "grain of gold" — it's used to describe something very special that has been hidden away. You can also say it when you have a bunch of items, one of which is extra special to you: that's the "guldkorn." In our case with this product, we had some formulas on the shelf that we hadn't yet introduced but were waiting to be found — and one of them was amazingly good. A guldkorn.
Ayla: How did you happen to make it?
We love trying new recipes and mixing oils for different moments. Since we cannot introduce them all to the public, we have some "golden grains" that are for family and friends only. The Swedish climate can be demanding, especially during and after the colder months, and sometimes you need to add extra nutrition to your daily skin care routine to feel nourished and moisturized enough. So when you guys at Ayla asked if we could make a face cream with richer properties than our original one, we had one on the shelf with just the right features! It was one of those golden grains.
We made some adjustments to get it just perfect: this cream is essential oil free and gets its gentle scent from the natural plant oils it contains.
Ayla: Guldkorn Cream, of course, features your famous sea buckthorn oil from your own farm. What are the other special ingredients in this formula that differentiate it from your original Facial Cream?
Robin: Both creams contain our Sea Buckthorn oil as a main ingredient. But while the original Facial Cream formula uses Safflower and Argan oils in addition to it, Guldkorn instead adds Rosehip, Borage, and Shea Butter — which are packed with vitamins, antioxidants and EFAs that your skin will love.
So, beyond our beloved Sea Buckthorn, these are our favorite additions to this formula and the reasons why we included them:
- Rosehip seed oil is a powerful and active oil that is excellent for sensitive skin. Naturally rich in retinoic acid, rosehip oil is easily absorbed and works nicely on a wide range of skin types, but it particularly shines on combination-dry and dry complexions.
- Borage oil contains GLA, a type of Omega 6 fatty acid that can help stimulate cell renewal. It is easily absorbed by the skin and promotes elasticity. This oil is very gentle and mild: it can even be used close to the eye area.
- Shea Butter contains vitamins and minerals such as Vitamins A and E, as well as essential fatty acids. Shea Butter has been a skincare fixture for centuries due to its moisturizing, anti-inflammatory and anti-aging properties. It provides richness to the texture of Guldkorn Cream.
***
Guldkorn Cream is one of those products that, to us, was a no-brainer for our shelves: it's one of those Goldilocks moisture creams that's not too light, not too heavy — but just right. Check out the product details here.
You May Also like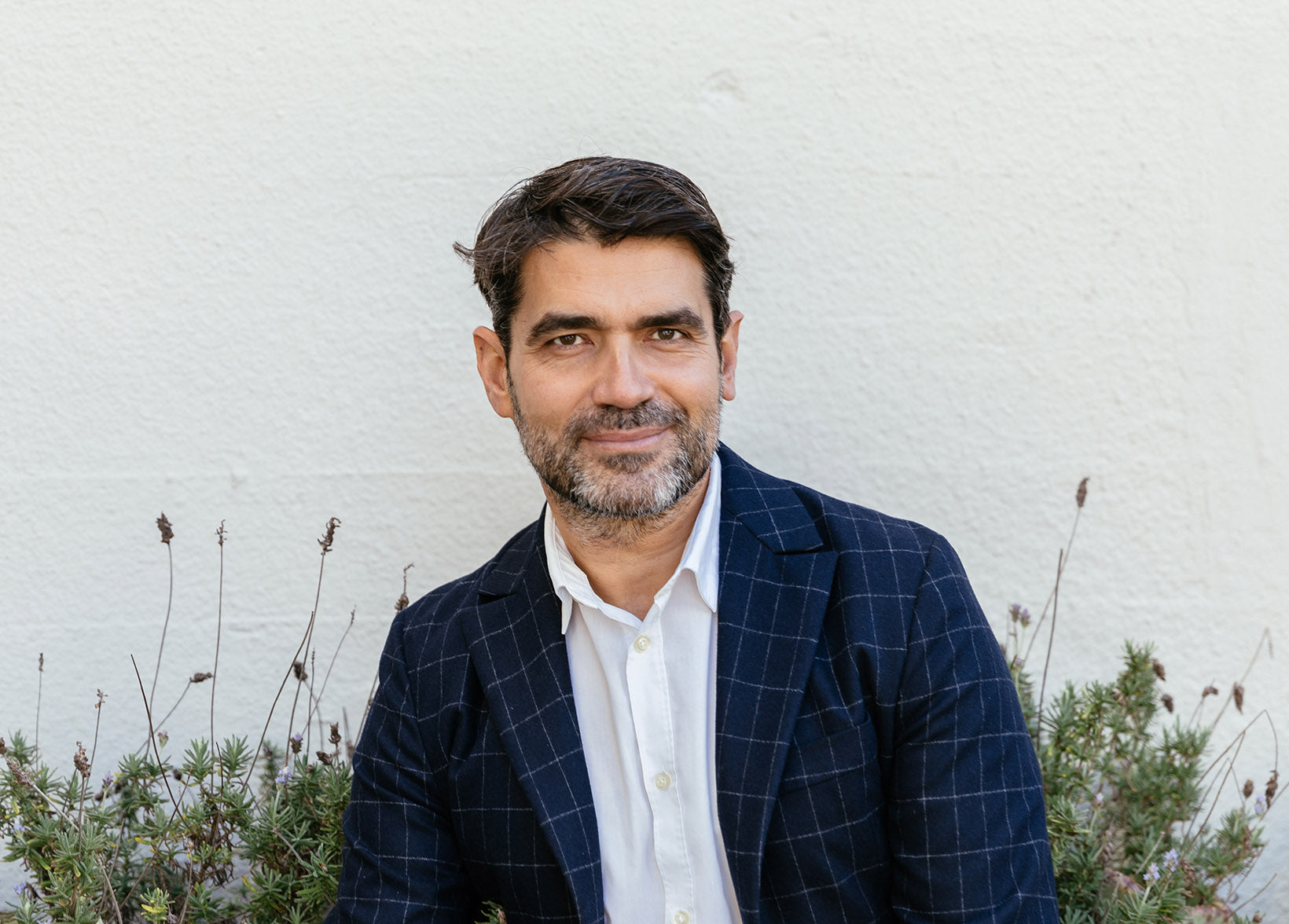 "I would like to decipher for you, in plain Spanglish, why Dara's Water is the black horse in the cleansing category." Pedro, we can't wait.