A deep dive into the formula with Dr. Pedro Catalá
Postcard from Barcelona
April 2023
This week, I attended the biggest show on the planet about ingredients used in skincare, body care, haircare, and color cosmetics. Formulators and marketing teams from all over the world flew into the Spanish city to celebrate innovation and tradition — and to look into the future of the beauty world.
The biggest trend I saw was the use of "upcycled" ingredients. This is the new cool word (which, to be honest, it wasn't when I started formulating; in my original formulas, I incorporated waste byproducts from the food industry, and I definitely perceived weird looks when I was talking about them).
That aside, the fair made me realize how advanced my brand is in terms of formulas: we incorporated so many ingredients into our blends that have become true benchmarks for efficacy. I am aware that this tone might sound very self-promotional, but today I feel very unapologetic about that and I would like to decipher for you, in plain Spanglish, why Dara's Water is the black horse in the cleansing category.
The development of this product is a challenge I took on starting with my first meeting with Dara, on a surprisingly cold day back in July 2015. The formula finally came together once I encountered highly performing ingredients that I like to call "soft power." They are quite lesser known, but worth taking a chance on. Here's the complete list of what I use and how it works within the Dara's Water formula.
Propanediol: An innovative ingredient that works as a preservative booster so I can reduce the amount of actual preservatives — but it also works as a solvent, which means it can dissolve impurities.
Lactobacillus Ferment: A natural probiotic that works as an alternative to synthetic preservatives. This is very important in these kinds of formulas since they are used closer to the eye area.
Maltoologosyl Glucoside: A natural sugar derived from starch with cleansing properties.
Caprylyl Capryl glucoside: Classified as a solubilizer, it comes from corn and potatoes, mainly, and has great cleansing properties.
Hydrogenated Starch Hydrolysate: These are proteins broken down by enzymes into small peptides capable of soothing irritated skin.
Rosa Damascena Flower Extract: Naturally regulates excessive oil production and calms sensitive skin. It is made to order in Italy exclusively for us.
Avena Sativa Leaf/Stalk extract: A very traditional ingredient with lots of studies backing it up, which makes it super safe to use. It works wonders at soothing the skin at the speed of light!
Saccharide Isomerate: This is usually used as a moisturizing molecule, but I love including it in cleansing products because this plant-based sugar binds into skin proteins, securing long lasting hydration after rinsing your face with water.
Polyglyceryl-3-Cocoate: This is classified as an emulsifier, naturally derived from coconut and sugars. In skincare, it is called a "blooming promoter," and it is responsible for improving the afterfeel after you rinse the formula. It also helps dissolve stubborn makeup and mineral SPF.
Polyglyceryl-10 Laurate: This has been traditionally use to incorporate essential oils and parfums into water based products, and its excellent solubillizing properties help to melt away impurities and pollutant particles.
Levulinic acid: This is an antimicrobial agent naturally derived from sugar cane that works on water based products.
Citric acid: A natural pH modifier. In these products, the right pH is key. Preferably slightly acidic. 
Sodium citrate: Part of some of the extracts listed above, this pH modifier offers natural protection of the plant extracts in the formula.
Love, Pedro
***
Gracias, Pedro, for being so generous with your knowledge and your gifts, and for making the most beautiful of cleansers just for us. Shop the TWELVE collection here.
You May Also like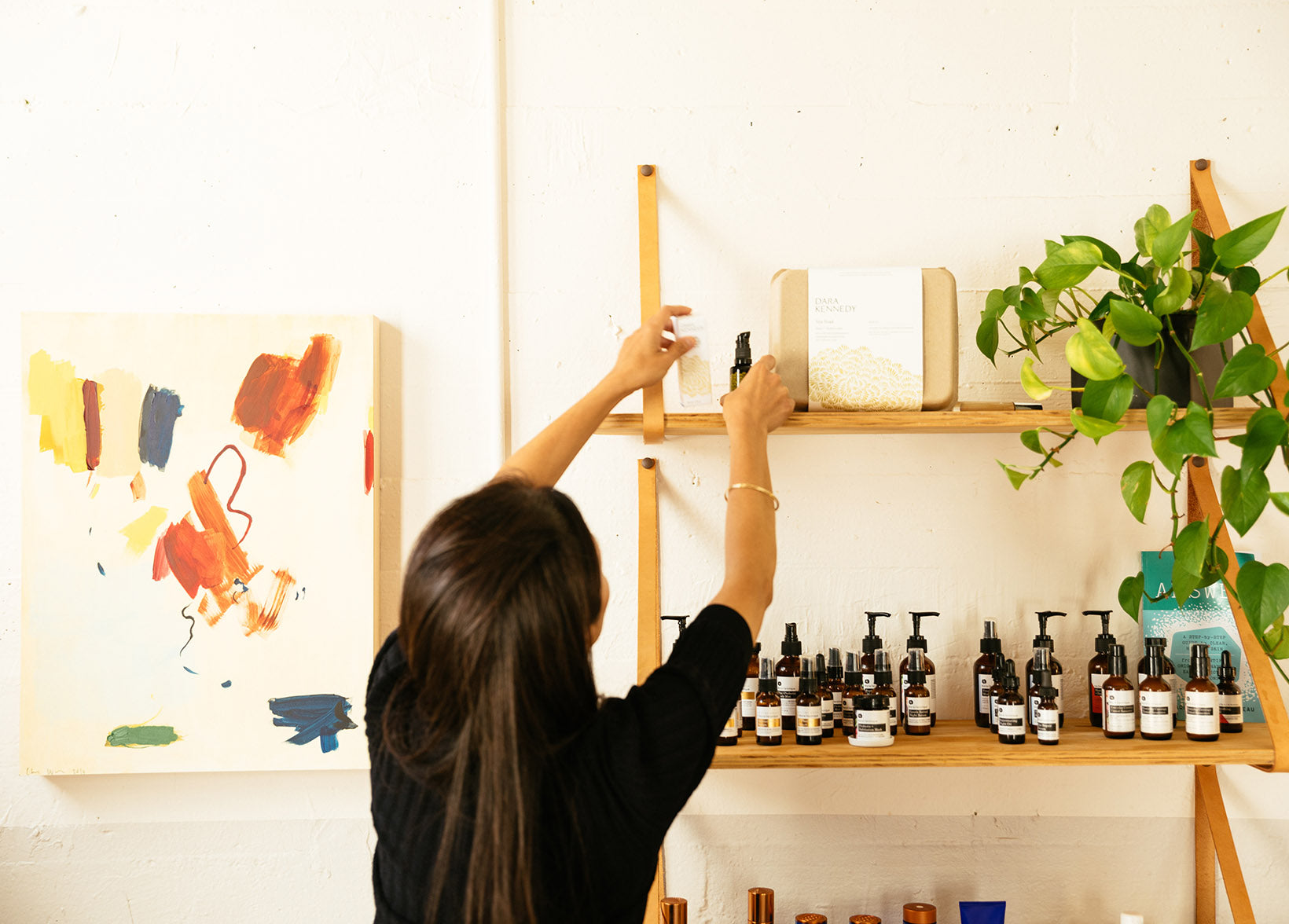 An explanation of antioxidants: what they are, what they do, and why we need them in our skincare (and in our diets).