Sara Dudley, CEO of The Sunscreen Company, is one of our favorite sunscreen experts: she really knows what she's talking about, and she tells it like it is. Here, Sara and Dara dig into her newest product — Ava Isa Every Morning SPF 30 — and the secrets behind its incredibly light yet moisturizing texture. Along the way, she dishes on SPF testing, zinc vs. other sunscreen ingredients, and silicones. 
Dara: We are huge fans of The Sunscreen Company and your brand, Ava Isa, due to the marvelous Sun-è-Serum Drops SPF 35 — so when we heard that you were creating another formula, we couldn't wait to get our hands on it! What prompted you to develop Every Morning SPF 30?
SARA: It's always been our intention to develop Ava Isa into a full line of mineral sun care products that defy the expectations of what mineral sunscreens can feel like. "Chemical" sunscreens have this reputation for being able to take so many different forms and have different textures; we want to offer that same range in textures and formats for a mineral sun care line. At the end of the day, what people consider their "perfect" sunscreen is deeply personal and unique to them. We want them to have the range of  texture and aesthetics they want while delivering on our promise for excellent protection. 
The new Ava Isa Every Morning SPF 30 has a completely different texture to our Ava Isa Sun-è-Serum Drops SPF 35.  The Sun-è-Serum Drops SPF 35 are very lightweight, and dry down to be relatively matte.  If you have oily/combination skin or live in a humid climate, they are perfect. We knew that some people wanted a little more hydration for their everyday sunscreen, though, and so we worked really hard to preserve that glossy, moisturizing element of the formula. People are also really looking for products that help with compromised skin barriers or if they have sensitized skin, and the Every Morning SPF 30 is ideal for that as well.  The goal was for it to be a really comfortable formula to wear all day long.
DARA: I've never tried a sunscreen that feels like this one — it really is hydrating without being heavy. How do you do that? 
SARA: Thank you! On the surface, a white, all-mineral lotion does not sound dramatically different than what is already out there. You're right, though: the texture is unlike anything we've seen before. Many mineral sunscreens, especially ones with the necessary 25% zinc oxide, are known for having a creamy, whipped texture that melts into the skin. This is a counterpoint to that in that it's a thin, hydrating lotion — but it's not oily or greasy, and does not stay "wet" or shiny on the skin. 
We actually had a major breakthrough when we were developing this sunscreen in that our supplier launched a completely new type of bio-based hemisqualane mixed with a small amount of silicone. The material is made up of 80% of hemisqualane, which gives this lightweight hydration that does not feel oily. The small amount of silicone that is included in the blend gives that glossy application that is also amazing for the skin barrier.
DARA: Let's zoom in on this topic of silicone for a moment: not all silicones are created equal, and I think it's important to mention that.
SARA: Yes — this particular type of silicone has been used for medical grade purposes for years, particularly in dermatology. For example, it's in those specialized bandages that most dermatologists use for healing wounds. It's also not occlusive, so the skin can "breathe," and it's inert, so will not cause contact allergies. 
For anyone concerned about the possible ecological impact of silicones, they can be reassured that this type of silicone has an excellent safety profile and has been shown to not build up in the environment or water systems. This silicone is different than what are known as cyclic silicones (these will have INCI names that end in -siloxane).  Cyclic silicones, or siloxanes, are regulated in the EU and Canada over their potential ecological impact. Other types of silicone degrade in environments into silica, which is already found in nature and are not considered to be an environmental hazard.
DARA: Thank you for that quick detour! Is there anything else that's key to Every Morning's texture?
SARA: We included a biomimetic form of cholesterol that contributes to the silky, moisturizing feel of the product and is one of the most innovative skincare actives we work with. This cholesterol mimics the form that we naturally have in our skin; when exposed to a small amount of UVB, it converts into topically available Vitamin D3. We have clinicals to show that the topical benefits of Vitamin D3 range from skin barrier repair to pigmentation prevention.  We think this is the next generation of sunscreen actives that actually harnesses the beneficial powers of the sun and truly makes it a multi-functional skincare product. 
One thing to note is that the cholesterol is derived from upcycled lamb's wool, so while the material is cruelty-free, it's not vegan.
DARA: It is SPF 30 rather than SPF 35, and I know some people may worry about that. Can you help alleviate those fears?
SARA: We've always cautioned people to not overly focus on SPF because there are known issues with SPF testing.  The ISO organization that developed the method used around the world acknowledges that factors like inter-lab variability mean that one lab could get a result of an SPF 50, and the other could get an SPF 35 for the exact same formula. 
SPF also does not account for the UVA protection of a sunscreen: in the US, an SPF 50 can have a much lower UVA Protection Factor (PF) than an SPF 30.
For most people, depending on your skin type and level of sun exposure, using an SPF 30 with a nice, high UVA PF (e.g. UVA PF 12.25) is a really safe and effective choice. Many US based sunscreens have UVA PFs as low as 5-8 — and that lower UVA protection on a daily basis translates into an increased likelihood of pigmentation, signs of skin aging, and skin cancer. 
DARA: You're based in Canada, where you can actually use more sunscreen ingredients (Tinosorb!) than we can in the US. It's so interesting that you still choose to formulate only with zinc. Can you comment on that? 
SARA: We've played with other ingredients like Tinosorb S and Tinosorb M, and they have great potential. However, there is a narrative that other countries have better UV filters than the US and therefore American sunscreens can never be as good as European or Asian sunscreens — and that's not necessarily the case. 
Zinc Oxide, if used effectively at high concentrations as close to 25% as possible, can give exceptional protection. It's not a sub-standard compromise that Americans have to accept because they don't have access to the other UV filters. It's a great filter on its own:
- It provides exceptional broad-spectrum protection — it's one of the few filters around the world that actually extends protection into the longest part of the UVA wavelength. 
- As a bonus, its protection continues into Blue Light and visible light and protects against free radicals. This means it has the best blue light protection of any UV filter.
- We use a non-nano, uncoated zinc oxide.  In general, zinc oxide has the most robust safety profile of any of the UV filters. 
Check out the Ava Isa collection here, and learn more about the brand in the Brand Spotlight on our blog.
You May Also like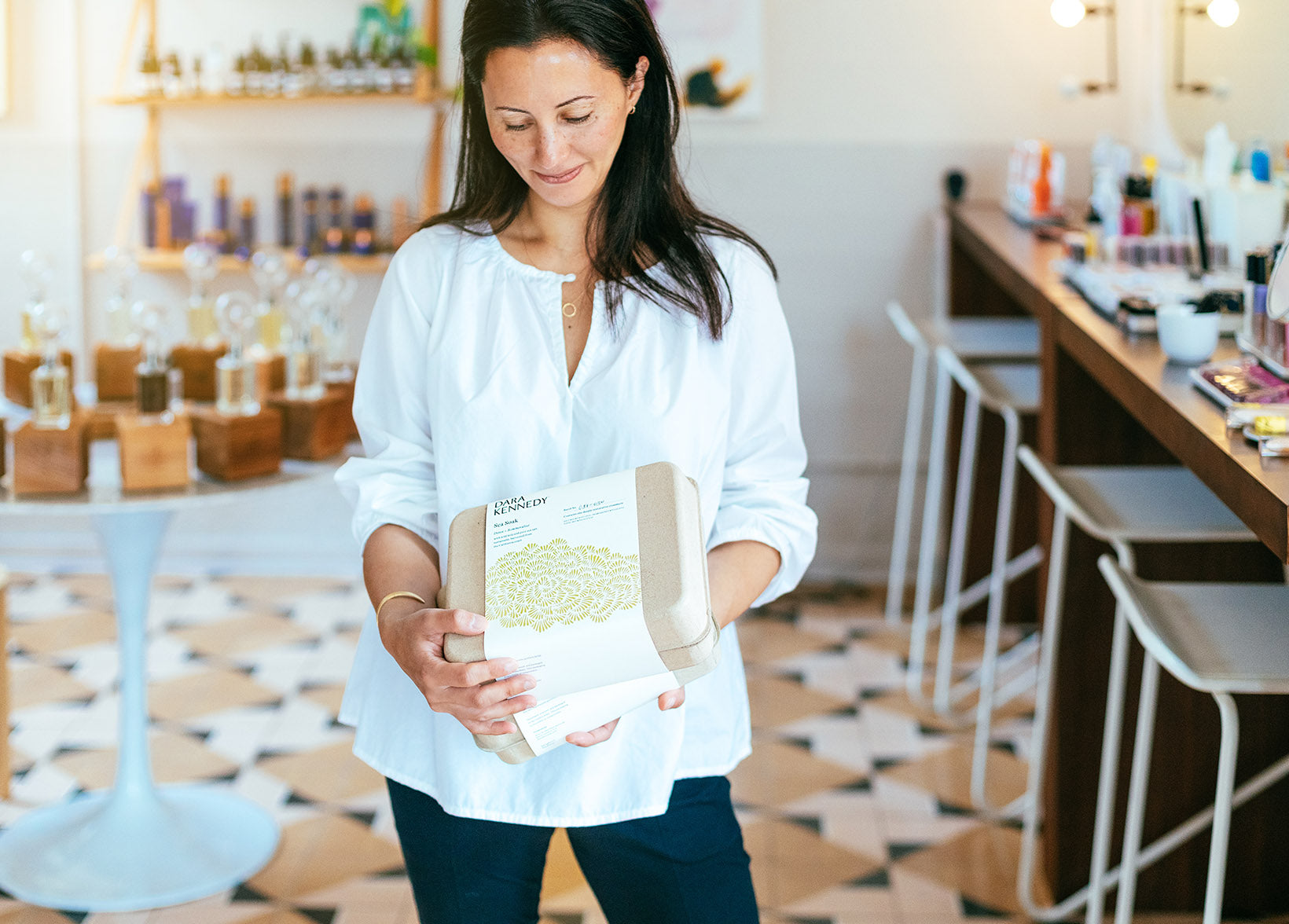 We've been strong believers in the link between great skin and everything that lies beneath it since we first opened in 2011: our skin is, after all, often the first thing to reveal what's going on inside of us. So...