It is always exciting when a brand we love creates something new; it's especially true in this case.
We were one of the first retailers for Bare Hands, a local company that created The Dry Gloss Manicure — which, shortly after being put on our shelves, was featured in a massive article in The New York Times. The NYT writer echoed what Vogue had already posited: that the buffed nail is "the manicure of the moment." Everyone agreed, and Bare Hands took off like a rocket. 
So how does one follow such an excellent first act? With the perfect second one. Read more about Bare Hands founder Suzanne Shade's journey as she dealt with instant success with her first product and developed her follow-up hit, The Natural Pedicure, in this new interview.
***
Dara: Did you always think you'd do a pedicure product as your next product?
SUZANNE: I didn't, actually. I tried to keep an open mind after developing the Dry Gloss Manicure — I wanted to see where that went and what my customers wanted. And I got a lot of people saying, "Hey, my feet need a little help here!"
So then I thought, "How do I make something for the feet with the same philosophy?" I wanted this next one to be a continuation of that combination of tools with products that I had with the first set. I like this concept of abrasion and moisture. That's what led me to combine the foot file with the balm in The Natural Pedicure.
Dara: Tell us about this foot file — it's different from most others.
SUZANNE: It is — most of what you see out there are variations of, literally, a cheese grater or a pumice stone. Big, sometimes scary-looking things that can be kind of aggressive. I wanted to have an abrasive piece that was effective, but elegant and elevated, and something that you could easily travel with.
The foot file is a completely different abrasive material than the polisher, too. The idea was to have something that was similar to a nail file or a buffer: those typically have a plastic or paper base with abrasive elements fused onto them. For the foot file, we have the abrasive surface fused onto glass, which makes it harder and able to withstand a lot more use.
Dara: And this balm is gorgeous. It seems like something that must be hard to make.
SUZANNE: It is! I wanted it to feel like something new in terms of its delivery; you can use the stick without your hands. And so the packaging — the compostable tube — dictated the whole formula from the start, because it had to be hard enough to stand up to the stick. After that, it was all about finding the right balance: it had to be soft enough, it had to have enough slip, it couldn't be overly sticky.
It took a long time to get everything just right, but the result was worth it. A lot of foot products tend to be thicker and a little less pleasant to use; with this one, you don't even need to wash your hands afterwards since you can just apply it with the stick. You can rub it in with your hands, but you don't have to. Just do a quick swipe, put your socks on, and move on with your day.
Dara: The versatility of this set is great, too, from that standpoint.
SUZANNE: It can be custom to whatever you want to do. I actually use it dry, which I suggest if you only have ten minutes or so. Sit down with dry feet, file away, tidy up your little scrapings, swipe on the balm, and you're done.
And if you want a long, beautiful foot soak beforehand, you can; you can use the tool right in the foot bath or in the shower. So it can be used wet or dry, as a shorter tidy up or as a long ritual.
Dara: It's been about a year since we introduced The Dry Gloss Manicure to our community, and it was an exciting launch because (I think) exactly a week later, it was featured in a giant New York Times article. Tell us about what that experience was like for you.
SUZANNE: I learned so much on every front. But what I loved most was that I saw an instant product-market fit, much of which was fueled by the pandemic: there was a need for people to not only somehow have their nails done, but also have an anxiety soother.
It also happened the week of the election, when people were glued to the Times and there were that many more eyeballs on the article. It was a perfect storm. I may not ever have that happen again, but I also realize a lot of brands also never get to that point, either. What it did for me, too, was it made me focus — to get things done, operationally — in a way that I wouldn't have gotten to in a long time just with baby steps. And I knew it was important, also, to get to know those new customers.
Dara: What are some other things you've been thinking about these days? 
SUZANNE: It's always been part of my mission to talk about the safety of the product relative to conventional polish — to make sure people knew it had that benefit and was a clean alternative. Some people care about that more than others. So I'm thinking of the best ways to communicate this while making space for everybody.
But what I have loved seeing, with both The Dry Gloss Manicure and The Natural Pedicure, is that regardless of your point of view on "clean," these sets can help instill a sense of pride and confidence in a way that a typical polish manicure or pedicure can't. It's about nurturing oneself, too, which I think is important.
***
The Natural Pedicure's foot file is not intended to be used on toenails, just on the feet themselves, which we also find deeply thoughtful — because, if you already have The Dry Gloss Manicure kit, you can use that on your toenails as well. (And if you don't already have it, get both. These will become some of your most beloved tools.) Read more about Bare Hands in our Brand Spotlight.
You May Also like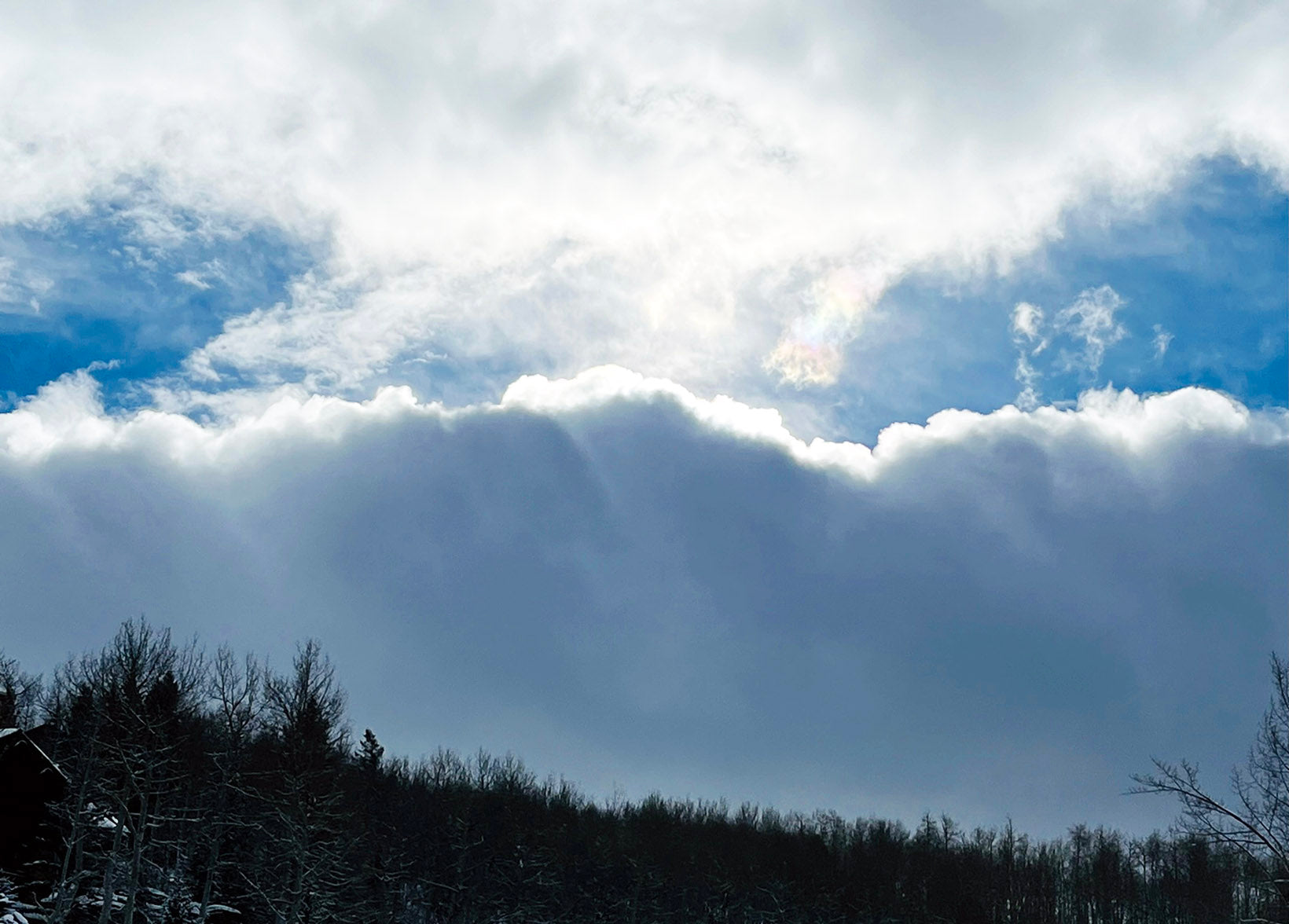 Why does this time of year tend to feel so stressful for so many of us? We asked our favorite therapist, Dr. Chandler Chang — founder of TherapyLab — to not only help explain this, but also help us find a sense...