Orcé founder Yu-Chen Shih now lives in Los Angeles, but she grew up in Singapore — where, given her Polynesian roots, she spent most of her childhood being teased for her darker complexion and curvy build, which stood in stark contrast to her culture's fair-skinned, lithe ideal of beauty. But after college, she began a career in diversity marketing and began to realize that the gap between this narrow ideal of beauty and reality presented her with an opportunity. Learn more about her story here.
***
Ayla: There is always a story behind brands like yours. Tell us what inspired you to create Orcé.
YU-CHEN: As a young woman of Southeast Asian and Polynesian descent, I spent most of my life feeling excluded from what was considered beautiful. Growing up in Asia, I was often made fun of for having darker skin than my relatives and peers. The Asian models representing beauty brands tend to have extremely fair skin, and this preference for lightness is also reflected in the limited foundation shade ranges of K- and J-beauty brands. After I moved to California, I faced another impossible ideal - the popular girls, models gracing the covers of magazines and celebrities on television looked like the complete opposite of me. I spent many years feeling ashamed of my appearance, until it dawned on me that I had the power to create my own definition of beauty.
In university, I majored in advertising and began my career in diversity marketing. Through the lens of a marketer: it struck me that even though Asians represent one of the largest ethnic groups in the world, most Western beauty brands do not offer makeup that is suitable for Asian skin tones and skin concerns, while 'Asian' beauty brands typically offer a very limited range of shades catered towards fairer skin tones. This realization - and my desire to encourage women to embrace the skin they're in - inspired me to create Orcé.
Ayla: Your Come Closer foundation shades are inspired by the unmet needs of Asian skin, but they work across a spectrum of skin tones. Tell us more about your shades, why they're different, and what types of skin tones they suit best.
YU-CHEN: Each and every one of our shades have been created based on real Asian women, so they have the perfect balance of undertones. Most foundation brands on the market offer shades that tend to be too pink or too orange for Asian complexions. We work very closely with celebrity makeup artist Daniel Martin, who loves to use our foundation on Asian and non-Asian clients alike. For example, both Jessica Biel and Olivia Palermo wear our shade Illūm. Daniel says that the yellow undertones in our foundation helps to neutralize any excessive redness or flushing that is common in Caucasian complexions.
On the other hand, plastic surgeons recommend our foundation to their patients for use post-procedure for the same reason, plus our formula is dermatologist-tested to be non-comedogenic and suitable for use on sensitive skin.
Ayla: We are equally in love with the ingredients you use in your formula. Tell us what your main goals were in the development of your foundation.
YU-CHEN: Growing up, I was always told that I should not wear makeup as it's bad for my skin. As a budding makeup artist who has been giving makeovers since the young age of 11, that didn't stop me from experimenting with makeup on myself. However, my skin did not react well to most foundation products - some caused rashes on my sensitive skin, while others almost guaranteed breakouts. When formulating our foundation, my chemist and I approached it from the angle of creating a skincare product. My philosophy is: if it's not good for your skin, you shouldn't be putting it on your face. I want our foundation to not only conceal imperfections to create a flawless and youthful complexion, but also improve skin conditions with repeated use.
On top of ensuring that our formula is oil-free, non-comedogenic and suitable for use even on problematic skin, I handpicked 3 star ingredients that work in synergy to address most common skin concerns - Tahitian pearl extract, Hyaluronic acid and Chinese herb Evodia rutaecarpa 吳茱萸 (wú zhū yú).
Tahitian pearl extract brightens skin and fades hyperpigmentation, while stimulating collagen production to slow down the natural aging process.
Hyaluronic acid is revered for its ability to boost hydration and attract moisture from the environment throughout the day, while plumping up fine lines and wrinkles, as well as strengthening the skin's protective barrier. It's worth noting that our formula contains clinical levels of Hyaluronic acid, instead of "fairy dusting" this precious ingredient, which is common in the industry.
Last but not least, Evodia rutaecarpa is a strong anti-inflammatory that improves skin texture, boosts radiance, and protects the skin from reactivity to environmental stressors. This potent serum-foundation provides weightless coverage with a semi-luminous finish that mimics the natural glow of youthful skin.
Ayla: How do you like to apply it?
YU-CHEN: For my natural, everyday look, I like to apply our foundation as if it were moisturizer. Using just a pea-sized amount, dab the foundation all over your face with your ring finger. Then, gently pat the foundation into your skin with your fingertips, and blend with a wet sponge. This provides medium coverage, which is so comfortable that you'll forget you're wearing makeup. For more coverage, repeat these steps to build as desired.
For red carpet events or a night on the town, I prefer full coverage. Dispense one full pump onto the back of your hand and apply the foundation evenly with a flat brush using outward strokes. Then, blend with a wet sponge. Touch up any areas that require more coverage and blend again. For extra lasting power, dust a translucent setting powder all over to set the makeup.
Ayla: Can it be used as a concealer, too?
YU-CHEN: Yes, absolutely! On days when I don't feel like wearing a full face of makeup, I just apply some foundation on my under-eye area to conceal dark circles, and spot-treat any blemishes.
Ayla: Can it be mixed with a moisturizer or oil to sheer it out?
YU-CHEN: Yes! Our foundation can be mixed with your favorite moisturizer if you desire a tinted moisturizer-like finish.
Ayla: What is something that most people don't know about Orcé that you wish they did?
YU-CHEN: Orcé is owned solely by me, and we are not backed by any venture capital firms. As a bootstrapped company, our capital is limited, which is why we only launched with 6 shades and it takes time for us to release new products. We are not able to release 40 shades right out of the gate like Fenty, which is backed by luxury conglomerate LVMH.
However, every single product we bring to the market is the result of breakthrough R&D and rigorous testing. We don't ever cut corners, and this is evident in our intensive shade development process — we develop each shade based on real women and then test them on groups of women with similar skin tones to ensure a true match — instead of simply copying shades from other brands or building our collection based on pages out of Pantone's skin color book.
Furthermore, we source the best ingredients from all over the world, which drives up our cost of goods, but quality is non-negotiable for us. I embarked on this journey knowing that it would be a tremendous challenge competing with beauty conglomerates who have all the resources I can only dream of — but I've spent so many years waiting for the cosmetics industry to change that I realized change can start with Orcé.
***
We could not be prouder to be Orcé's first retailer. Check out the lineup here, and read our founder's thoughts on the meaning behind the brand here. 
You May Also like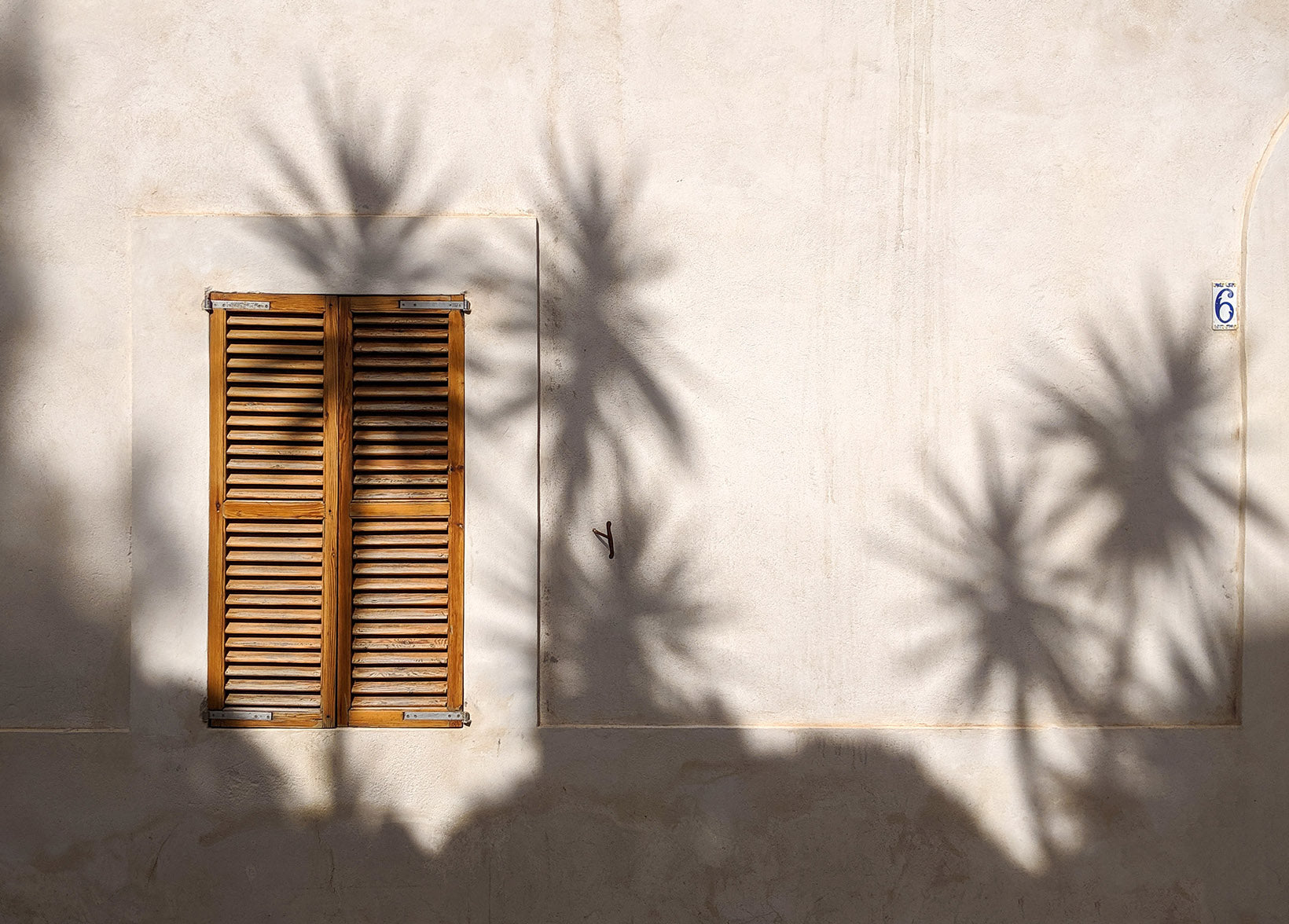 So we asked Boris Oak, who shared these game-changing golden rules of hair styling, to tell us the secret to a great air-dry.