An interview with creator Annee de Mamiel
Dara: What inspired the development of the Pure Calm Cleansing Dew?
ANNEE: In the middle of summer, or in the morning — especially post exercise — I tend to want to cleanse my face with something lighter than a balm. I want something that's invigorating and gives the skin vitality but that's still really nurturing, not stripping. That was the main inspiration, and then in clinic, I found that I wanted something that would protect and help support the skin's barrier in cases of chronic irritation.
So in this formula, there are great quality oils that are high in antioxidants and have regenerating properties for the skin. Like ferulic acid esters — beautiful, powerful oils that help nurture and nourish the skin barrier
And there's also a 14-herb infusion of all the calming, anti-inflammatory herbs that we make over an extended period of time. In my treatments, I use extracts of all of these herbs with a pipette; I'll choose different ones depending on what people need. In the Cleansing Dew, the herbs I chose were the ones I felt people could use most – ones that can calm, while also helping with the flow of chi in the face.
Dara: We are superfans of your Restorative Cleansing Balm. How should we think about the Cleansing Dew next to it? (Do you suggest using it during different times of year, or for different skin conditions?)
ANNEE: I love the Dew in the morning because it's fresh but grounding: it's that lovely sense of putting it on and inhaling deeply, then jumping in the shower to wash off.
And as an extra tip for men: it's great for shaving! It brings mindfulness to the process of shaving. It's a delicate milk, so you have to concentrate on where you shave: it's a lovely way to slow yourself down as you start the day. A lot of men have said that it helps prevent ingrown hairs, perhaps because of the anti-inflammatory ingredients.
I also like it post exercise: it is so calming. It's wonderful for those whose skin gets really red, really quickly, and they're looking for something to calm their skin after a gym workout.
Another consideration is that I developed it as part of our anti-pollution product collection: it contains all of those great actives that can help chelate and break down heavy metals. I like the Dew as a first cleanse, with the Balm as the second (massage, nurture, nourish) step.
Dara: How do you typically use it in clinic?
ANNEE: I tend to use it as the initial cleanse. It depends on what people have got on their faces; most people come in without makeup, so it's removing the grime of the city from the face. And it's also about seeing how the skin responds with a little bit of work and movement.
This massage tends to be more exploratory in clinic: I'm looking, feeling, getting to know the skin, seeing how it responds in terms of stress — does it redden quickly? This tells me what's going on within the body.
Dara: How do you suggest using it at home?
ANNEE: When I come back from a run, I'll put this on my face, then make a cup of tea or something – you can use this as a bit of a mini mask before you rinse it off. This helps bring life back to the skin, and it can also bring down any redness. If you've had a long workout and your skin is bright red, it calms it down really quickly.
That's mainly due to the herbal blend, the black currant, and the balloon vine extract, phytosterols that can reduce inflammatory reactions. The other cool thing about black currant seed oil is that it's rich in gamma linoleic acid, which can inhibit prostaglandins. It also helps to strengthen the skin barrier and reduce trans-epidermal water loss in a similar way to ceramide 1.
I'll often mix the Brightening Cleanse & Exfoliate with the Cleansing Dew. That's really nice as a morning exfoliating treatment, especially in autumn, when you want to keep the glow going. Put some Cleanse & Exfoliate in your palm, add a little water to activate the Vitamin C, pump in some Cleansing Dew, mix it all up, and put it on.
(You can also do this with the Cleansing Balm instead of the Cleansing Dew; I'd use that more as a longer, 10-30 minute mask, when I want a really plumping, glowing, dewy effect.)
And if you're using the Cleansing Dew as a first cleanse at the end of the day, it's almost like a way to put a bookend on the day, signaling a time for a change of outlook. This is where the essential oil blend in it can be helpful. The grapefruit in it is reviving; the cape chamomile and blue tansy are really grounding but also inspire movement. Frankincense is grounding, too. Then there's fragonia and cypress to open the lungs, and geranium and rosewood to balance from a hormonal perspective.
***
Want to learn more about de Mamiel?
- Check out our Brand Spotlight here
- Hear from Annee about how she treats stress in clinic and tips she often gives clients to limit the effects of stress at home here
You May Also like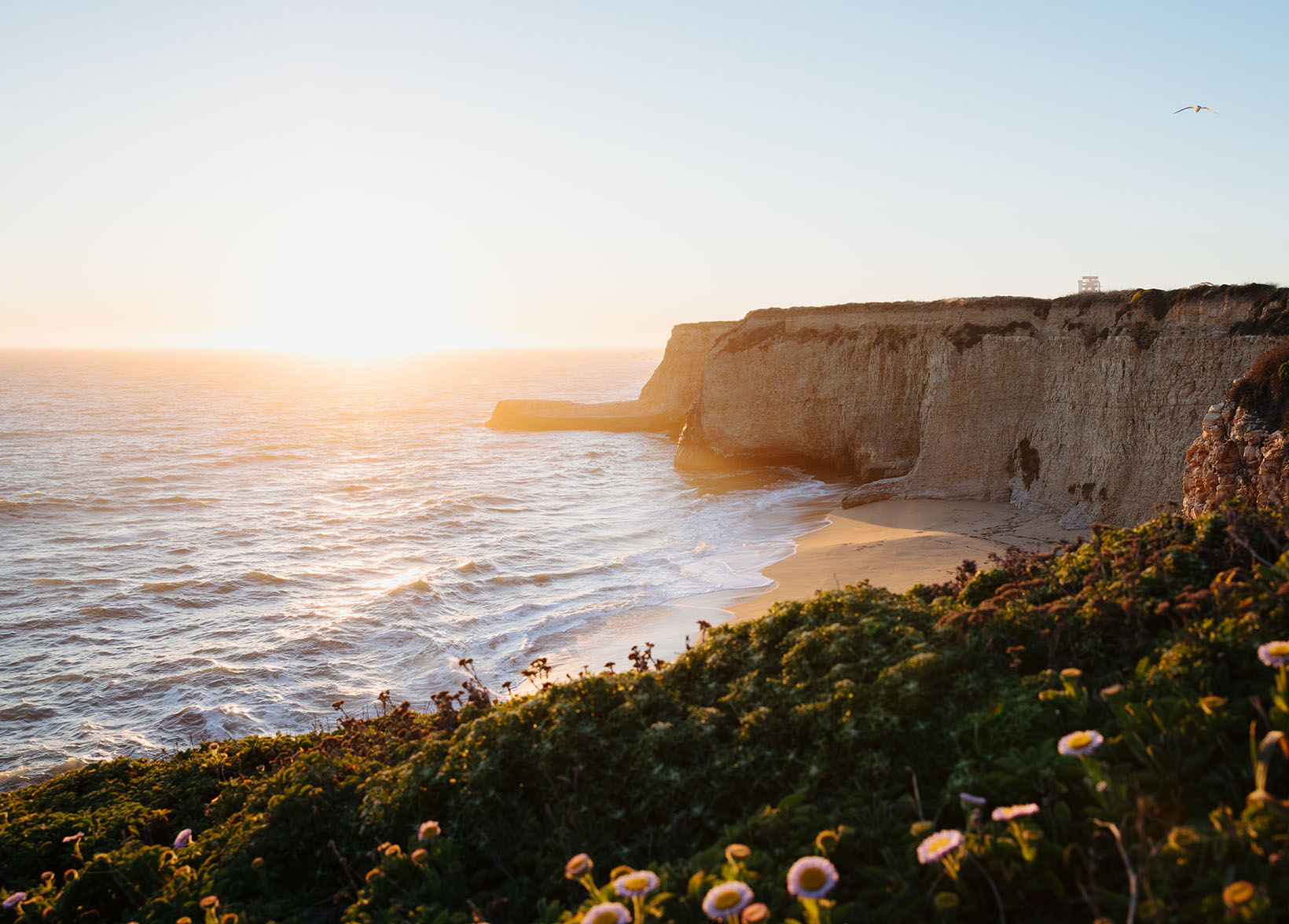 1% is nice...but 5% is even better. That's how much of every Dara Kennedy Sea Serum sale we give to Climate Changemakers, a nonpartisan climate action network that equips volunteers to advance equitable, science-based policies. Learn more from Eliza Nemser, PhD, their co-founder...