Dr. Pedro Catalá discusses the Jojoba Quench Body Serum, Antioxidant Burst Shower Gel, and Great Barrier Relief Hand Cream 
When TWELVE founder Pedro Catalá told us that he had put the finishing touches on three new formulas designed to bring everything we love about TWELVE to daily body care, we thought, "Okay, we need to give this a serious highlight." Read on to find out why Pedro decided to expand his body care lineup and why these three products are so special.
Dara: Why did you decide to introduce these three products at this particular time?
PEDRO: It is all about the ingredients when I formulate, and therefore all about the timing of ingredient availability. When I find something new that is truly special, I have this moment of falling in love — a gut feeling of, "This is the ingredient I was looking for!" That's where I begin.
For the Jojoba Quench Body Serum, I've always been obsessed with silk derivatives and the film-forming properties they possess, but I wanted to recreate the same effect in a vegan formula. So here, you will find two versions of a very underrated ingredient (jojoba oil) which is so compatible with the skin composition since its very similar to the waxes found on the hydro lipidic film and also a combination of soothing antioxidants and natural plant based sugars which cleverly manage to maintain healthy levels of hydration on the outer layers of the skin.
And then there's the Great Barrier Relief Cream. I've been wanting to create a hand cream for years. But I didn't want to make one that just felt nice, smelled nice, absorbed quickly; it had to have curative properties. I didn't want to rely on exotic butters but on something really effective, almost medicinal grade. And when I found these oils activated by enzymes in a natural process to create new phytocomplexes, that was the moment when I thought, "I've got it." They are out of this world; I've been looking for these ingredients for years. So I blended the rest of the formula around them.
Dara: Tell us more about these oils activated by enzymes in the Great Barrier Relief Hand Cream. This sounds exciting!
PEDRO: The plant based oils I chose for the hand cream have been studied for decades — linseed oil, borage, almond, and the one and only olive oil. This means that we know all about their phytochemistry (which is just a fancy word for their composition), their safety profile, and all their abilities. They are extremely rich in essential fatty acids. The enzymatic technology breaks down their triglyceride content, releasing new molecules that improve elasticity and deeply restore stressed hands. It allows for rapid absorption without greasy residue while deeply nourishing skin. The feedback from my very critical inner circle of testers was unanimous: this is an iconic product!
Dara: And what makes the Jojoba Quench Body Serum so light and silky, but also so hydrating? Because it seems impossible.
PEDRO: I am glad to hear you noticed the effect I wanted to achieve. It is all about mastering ingredients, and I am not saying this in a mad-professor kind of way. What I mean is that it reflects all the days I've spent in the studio, trying and experimenting with all the natural ingredients that arrive at my doorstep. And boy…I receive loads of them. In order to return the favor to the suppliers that kindly send me their latest launches, I always make time to test them and provide the suppliers with my feedback.
After studying their chemical structure, I created what I like to call a "sensorial waterfall" of oils by blending evanescent, silky ones with more nourishing ones that are all very compatible with the skin's natural protective barrier. The result is a fast absorbing lotion that feeds the skin with incredible nutrients — but without any residue. Because, for many of us, in the morning we do not have time to let creams and oils absorb before getting dressed. My promise: you won´t take your hands off of yourself all day because your skin will be super hydrated. Get ready to raise eyebrows!
Dara: We know that many people don't think twice about a shower gel, but yours is unique — and of course it would be, since you have a soft spot for cleanser formulation. What do you think is most special about it?
PEDRO: Without wanting to sound cliché, the merit all comes down to the ingredients. My research began by looking at what other brands were using. While I personally admire so many products out there and the efforts of their formulators, I knew I had to create something special in order to stand out; I refused to create…another "natural shower gel". This is my tribute to the Twelve customer, someone who talks serious skincare without falling into gimmicks.
For the Antioxidant Burst Shower Gel, I used a derivative of natural alanine (a key and vital amino acid), which has the ability to deeply cleanse while being ultra kind to the skin and its microbiome. Moreover, it is probably the most biodegradable of all surfactants (cleansing agents) on the market. This shower gel is indicated for people with dry skin who sometimes feel itchy around the ankles, arms and other parts of the body after a shower. Its pH is identical to that of the skin.
Dara: We love you for your attention to detail in formulation — it's rare to bring that approach to body care, though, because it usually means that those products have to be very expensive! How do you manage this with your formulas? And why did you feel it was important to expand into more body care formulas?
PEDRO: I pride myself to listening to customers (if you want to experience it come over to see me at Ayla while I am there in early December!) and some were begging me to expand into body care. In their own words, "From my neck down, the rest of my body is jealous of my face." I wanted to create easy products for everyday use, since in most cases the results come after being consistent with the usage of the product. If you are reading this and adventure into this new part of the range, you will find yourself surrounded by healthy doses of niacinamide, powerful antioxidants, and soothing but embracing ingredients.
Dara: Tell us about the packaging you chose for these three new products.
PEDRO: There are many reasons. Number one is the weight: it is so light to carry with you — and to ship, which means fewer CO2 emissions related to transport. Secondly, you avoid unpleasant (if not dangerous!) breakage in your bath tub or shower. And what many people don't realize is that the shower gel and the body serum come in post consumer 100% recycled aluminum. Aluminum in its recycled form is one of the most sustainable (and safe) options around: it is the easiest packaging material to recycle, and it is an excellent option to protect formulas from degradation.
Dara: How did you decide on the fragrance of German Iris for these formulas?
PEDRO: I am far from a perfume connoisseur, but it doesn't mean that I can't spot something beautiful. German Iris (Orris Butter) is a sweet, warm scent and quite possibly one of the most discerning aromatic notes in the perfumery world, and I knew I wanted to use it. So I worked closely with a nose based in Switzerland to create the fragrance with this brief: "Not overpowering, but a crowd pleaser with an elegant finish on the skin." We use only a trace amount that is safe for sensitive skin, but enough to give the formula a delicate scent.
***
Want to learn more about TWELVE? Check out our Brand Spotlight here.
You May Also like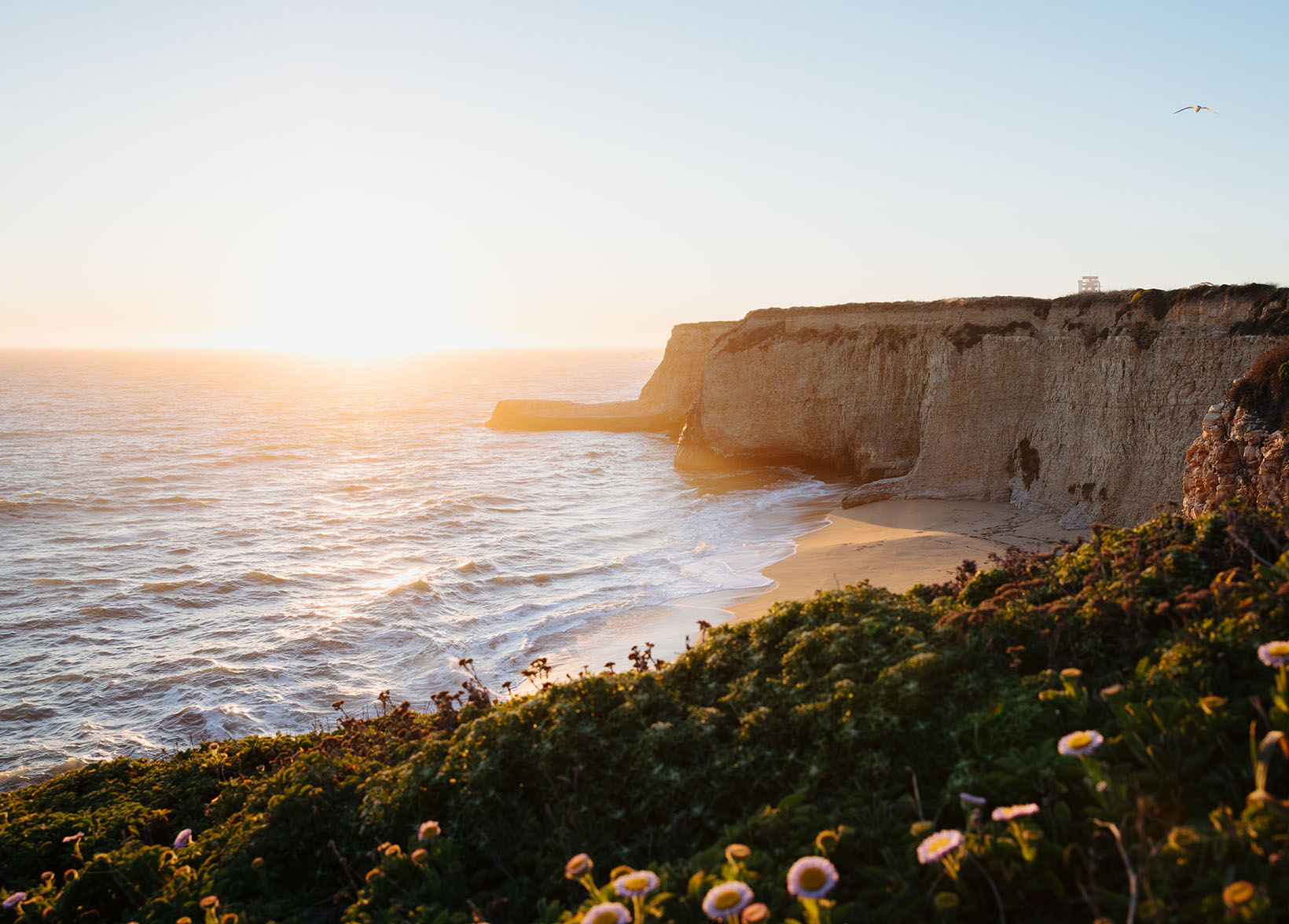 1% is nice...but 5% is even better. That's how much of every Dara Kennedy Sea Serum sale we give to Climate Changemakers, a nonpartisan climate action network that equips volunteers to advance equitable, science-based policies. Learn more from Eliza Nemser, PhD, their co-founder...