An interview with Annee de Mamiel
Every batch of de Mamiel products we sell passes through creator Annee de Mamiel's hands, and we can tell. Her line of "Fixes" represents 13 years of work with chronic stress and its impact on the skin. Learn about the different ways stress can show up on skin — and, very importantly, what you can do to become your own best skin expert — in Annee's new and fascinating interview with Dara about the different stress pathways below.
**
Dara: What prompted you to develop your series of Fixes?
ANNEE: There were two things that pulled it all together for me. The first was the publication of Elizabeth Blackburn's work on telomeres, and the second was a specific patient I had that prompted a lightbulb moment, where I thought, "This is what happens with stress!" We all respond to stress in our own individual ways, and the impact that stress has on our skin has to do with the metabolic pathway it involves.
There are four major metabolic pathways, and each one has a primary effect as well as secondary and tertiary effects. But here is a simple way to think about it according to their primary effects:
- Cortisol is the master pathway, the key one to consider when you want to reduce stress and promote skin cell vitality. Here, you might see redness and sensitivity, and skin seems confused. This is where First Fix comes in, as your universal first stop and the one you can always come back to.
- The oxidative pathway involves the damage that free radicals can cause to skin cell membranes, both internally and externally. Here, you might see dehydration, a damaged skin barrier, and dullness; perhaps some wrinkles. Skin just seems to lack life. Fatigue Fix is very much about the oxidative pathway.
- The glycation pathway can follow the oxidative pathway. This is where you see dryness, a loss of elasticity, and that sagging effect. Skin seems to lose bounce and tone and firmness. This is where Gravity Fix comes in.
- The immune pathway is where you see slower wound healing, slower cellular turnover, swelling, and puffiness, as well as redness and sensitivity.
So the Fixes are really specific treatments meant to address those pathways.
Dara: And a big piece of this — choosing which Fix is right for you — is about knowing what you need. I love that.
ANNEE: Exactly. With Fatigue Fix and Gravity Fix in particular, I always say that these products are not right for everyone; it depends on your stress pathway and where you are in the different phases of stress. Knowing what your skin needs is such a big education bit.
Nobody's quite sure who to listen to, so we listen to what everyone's telling us instead of listening to our own bodies. But to get the most out of our skincare, we need to really understand what we need.
Dara: That is a great point. How do you encourage people to listen to their bodies and understand what they need with greater confidence?
ANNEE: I think it's about stopping and breathing. And it's so important to do some facial massage, connecting our touch with our skin and not using tools all the time. I think you learn so much by touching and feeling and finding where the dry bits are, the lumps, the bumps, the redness.
Spending time looking and observing is really important. You can ask yourself, "Does my skin feel dehydrated when I pinch it? Does it bounce back quickly? Is it dry?" Sometimes it's trial and error, and that's the whole point. Maybe you use a lot more mist for a few days to hydrate the skin and see if that makes a difference. Or you add a layer of oil — or add a layer of Skin Recovery blend, building the layers up.
And after a little time, you just get to know what you need. To me, it's about going back to the basics: touching and feeling, asking if your skin needs water or oil, and making sure you're using the right cleanser — one that's getting off all of the day's grime and stress without drying your skin out or leaving it tight.
It changes, too. We might know what our skin likes, but the cycle of the skin changes almost on a daily basis due to hormones. There are so many rhythms in the body that we're not quite aware of because it all just happens! Menstrual cycles, sleep, diet — they all create physical stress on the skin and feed into it all.
It's why I always say that it goes back to the emotional, physical, and cellular levels:
- Emotional is about what's going on in our mind
- Physical is about what's going on in the surface of the skin
- Cellular is about what's affecting the function of the cells (cortisol, for example)
And as you're getting to know your skin, you're bringing in all of those components. 
We get so swept away with what we hear on the outside: a 25 year old does not need retinol, but some influencer is telling them that their life depends on it and they start to wonder if they're right. Getting away from that, getting out of our minds and back into our bodies – it has so many benefits that filter through to the skin.
***
Want some more info?
Hear from Annee about how she treats stress in clinic and tips she often gives clients to limit the effects of stress at home here;
Take a deep dive into Fatigue Fix here;
And learn more about the product that started all the Fixes — and buy it — here.
To learn more about de Mamiel, you can also check out our Brand Spotlight here.
Any topic discussed in this article is not intended as medical advice. If you have a medical concern, please check with your doctor.
You May Also like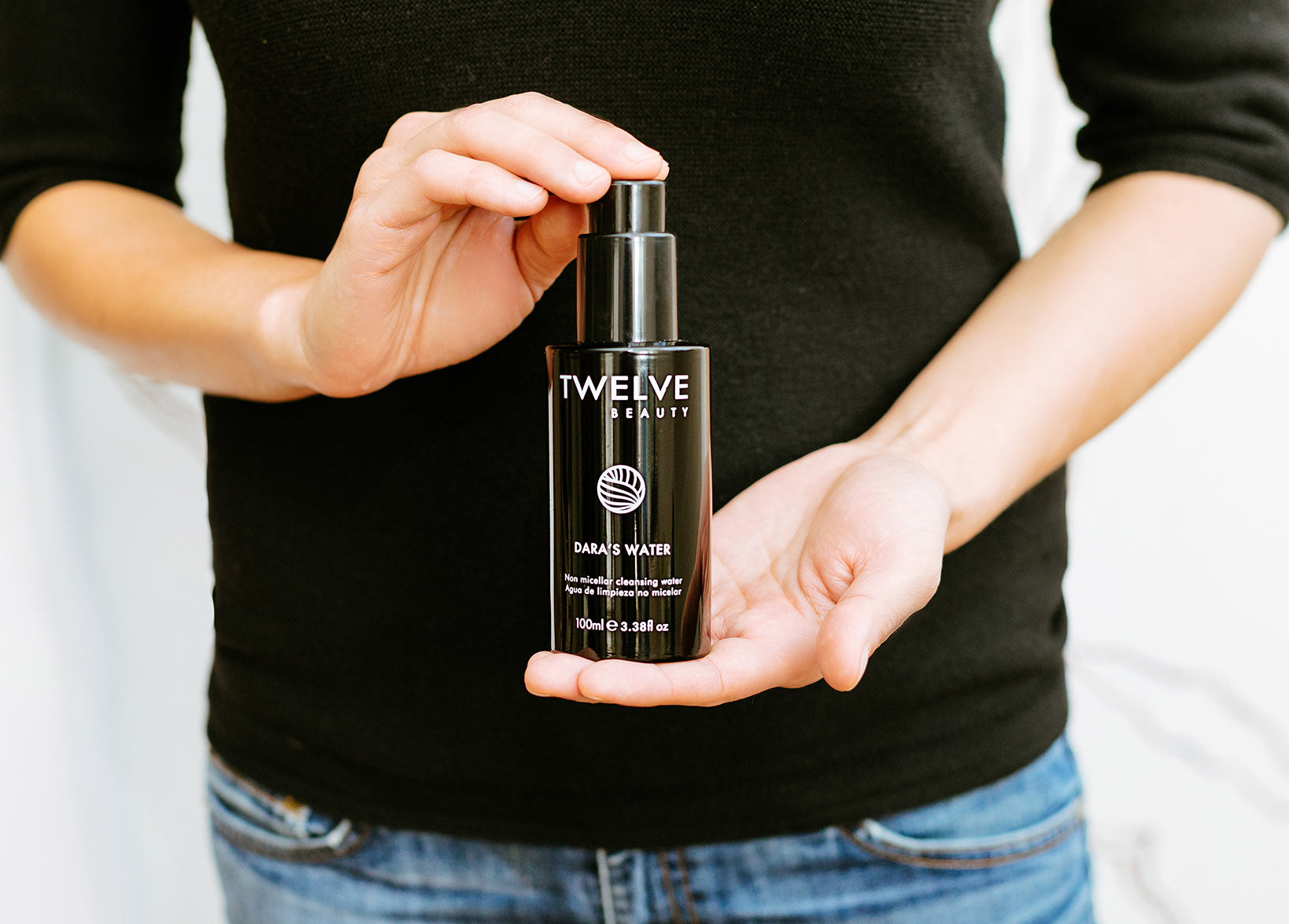 Find out which cleanser is always our first recommendation for removing sunscreen at the end of every day.