You may have noticed that we don't have product reviews on our site. We made this decision mainly because we've found everyone's skin, hair, skin tones, makeup, and fragrance tastes to be so different that quick product reviews often don't provide the context you need to decide if it's also going to work for your specific situation. (Instead, we invite you to call, email, or visit us to get more personalized suggestions from our Guides, which we think can be a much more pleasant experience than that of sifting through countless reviews.)
But we genuinely value your opinions, so when we get emails from you about specific products, we truly appreciate them. And in some cases, we'll ask if we can share your experiences with others. 
Here, we're sharing three in-depth customer reviews about surprising products that have been game changers for eczema, which is one of those tricky skin situations that can be particularly difficult to treat because there are so many variables involved. And if you have a similar story to share, please send it to us at help@aylabeauty.com!
PS If you'd like to learn more about eczema in general (along with rosacea, redness, and sensitive skin), check out our interview with the brilliant dermatologist Elizabeth Hale, MD, and please don't hesitate to contact our team for additional suggestions. We're always happy to hear from you.
***
Elena I (customer-turned-team-member!): J.M. Generals x Ayla Organic Goat's Milk Body Cream review
"When my eczema flares up, J.M. Generals is my go-to. I apply it all throughout the day and it soothes my skin. It deeply moisturizes without stifling my skin; other creams (I've used so many over 20 years of dealing with eczema!) don't let my skin breathe, which then causes heat, leading to more itchiness. This cream leaves skin cool and refreshed. And bonus: right after putting it on my hands, I can go back to working on the computer, since it sinks right in."
Jennifer R: Les Fleurs de Bach Urgency Cream review
"My teenage son uses the SOS/Urgency cream primarily for eczema flare ups on his hands. It is soothing, effective, and absorbs quickly (which is great, as he does not care for thick, greasy creams). If he is having a particularly angry flare-up, I'll have him soak his hands in a homemade solution that includes the brilliant MyHavtorn oil, local or Manuka honey, pulverized oats, Himalayan salt, and Epsom salt. He then follows it up with the SOS/Urgency cream."
Teresa K.: Marie Veronique + Kristina Holey Balancing HypoTonic review
"I know I have eczema on my face. What's on my hands looks like a type of dermatitis, which actually is the same thing as eczema...it just looks different on my hands. The eczema on my face is mildly flaky and pink; my hands are typically super dry and scaly, and I also get a pink rash on the tops of both hands sometimes. Balancing HypoTonic in combination with some light exfoliation makes the eczema on my face disappear — it's amazingly effective.
"But I've had chronically dry hands for years now. Because of COVID-19, I've been washing my hands nonstop, and the result has been severely dry hands: it looks like scaly skin with a pink rash all over the tops of my hands. At work, I've had to wash my hands with filtered water and bring my own soap to avoid making the problem worse. I've tried so much to relieve the severe dryness on my hands: heavy creams with ceramides, soap with ceramides, over-the-counter products for eczema, organic hand creams, organic soap, emu oil, tamanu oil, jojoba oil, exfoliation followed by salves, honey based creams, Manuka honey, Weleda Skin Food…I've also avoided sulfates, parabens, fragrances and essential oils, and I'm taking fish oil and evening primrose oil — the list goes on and on. But no matter what I tried, my hands would always go back to looking extremely damaged and dry. 
"One day, I came across an article on Marie Veronique's website where she mentioned rebalancing the pH levels of your skin if you find that your hands are still dry after trying all her other tips. Since Marie Veronique + Kristina Holey's Balancing HypoTonic worked so well to make the eczema on my face go away, I decided to try some on my hands. I brought some to work in a tiny glass spray bottle and sprayed some on my hands soon after washing and drying them. I then rubbed the product into my skin and let my hands air dry. The result: the rash on my hands was gone in about 2 days! I've noticed about 50% improvement in my skin so far, and it's only been a couple of weeks. If everything else has failed you, give this product a try!"
Any topic discussed in this article is not intended as medical advice. If you have a medical concern, please check with your doctor.
You May Also like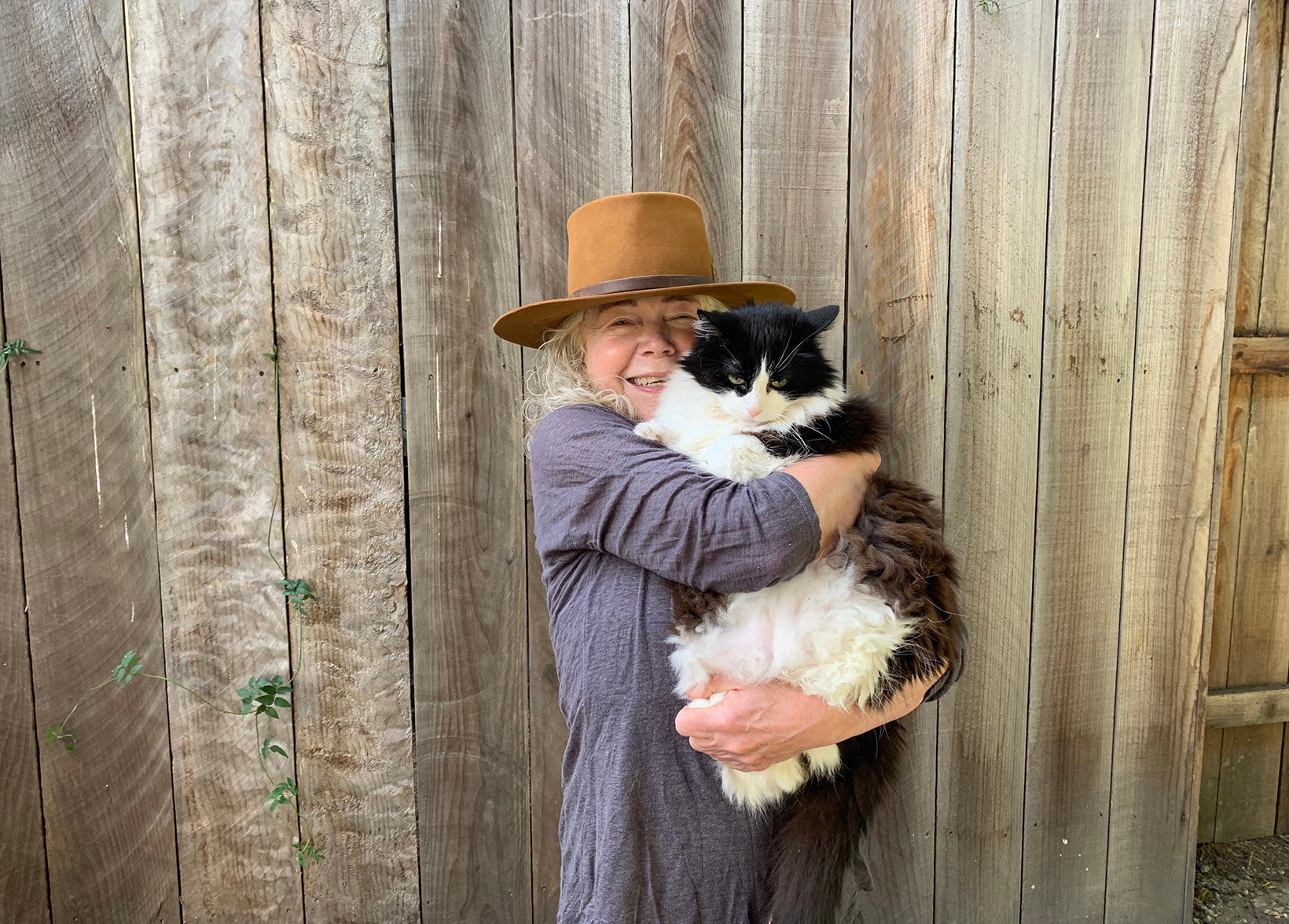 What is hormonal acne, exactly, and what can be done about it? We figured the perfect person to dig into this would be Marie-Veronique Nadeau.