Elizabeth K. Hale, MD is a Board Certified Dermatologist and a Clinical Associate Professor of Dermatology at the New York University School of Medicine, where she received the Surgical Attending of the Year Award. She is also the Vice President of the Skin Cancer Foundation. As a widely respected dermatologist, Dr. Hale is frequently sought out and extensively quoted by national broadcast, print and online publications.
Red, irritated skin can be a mystery. Is it rosacea? Eczema? Are you simply a delicate flower? (Nothing wrong with that, unless you've ambushed your face with seven different exfoliating products.) To understand the difference between common redness-related skin conditions, we went to Elizabeth K. Hale, M.D., who sees patients with red, irritated skin every day.
Ayla: What are the most common redness-related skin conditions you tend to see, and what causes them?

DR. HALE: I'd say there are three: rosacea, eczema, and self-sensitized skin.
Rosacea is a very common diagnosis, particularly in women with lighter skin types as they age. People who suffer from rosacea often have redness in the center of their faces, and they usually have very sensitive skin – they can't tolerate regular anti-aging products or anything with harsh chemicals. There are two main types of rosacea, and both tend to have genetic causes:
• Telangiectatic rosacea is the "classic" type of rosacea that's characterized by sensitive skin and broken capillaries. Often, these people have flushed or blushed easily their whole lives and have very sensitive and reactive skin. As they age, some threshold is crossed where the skin almost becomes tired of the frequent flushing, and blood vessels burst, resulting in a chronically ruddy appearance. This type of rosacea often presents itself for the first time when people are in their 30s or 40s and becomes more prevalent with age.
• Inflammatory or acne rosacea is the second, also very common type. In addition to facial redness and sensitive skin, these people experience breakouts (papules and pustules). Often, people who were plagued with acne when they were younger transition to acne rosacea as they age.
Eczema is probably even more common than rosacea, and while rosacea is more of a facial problem, eczema presents itself in rashes that can appear all over the body. People are especially susceptible to it during the dry fall and winter months, when the skin barrier dries out and the skin becomes more reactive to common allergens.
There are a few different conditions that fall under this category, including:
• Atopic dermatitis (the most common type) often presents itself in childhood
• Contact dermatitis commonly involves a reaction to makeup, moisturizers, sunscreens
• Irritant dermatitis involves rashes and irritation from common irritants like lanolin and glycolic acid
As with rosacea, eczema's cause is largely genetic, although people with very dry skin are more susceptible.
Self-sensitized skin is something that I see every day. These patients otherwise have normal skin, but they're making their skin very sensitive by trying lots of new anti-aging products and using things that, in combination, are too much for the skin to tolerate. I'll often see someone coming in for procedures who's using Retin-A®, hydroxy acids, and maybe a prescription like Tazorac, all at the same time. It's very, very common, particularly because many people are concerned about aging, and there's an explosion of products available that promise to address it. A lot of those products are inspired by dermatological treatments – home microdermabrasion kits, at-home peels, exfoliating brushes, and even lasers – and, if they're used together, they result in very sensitized skin that's red, irritated, and reactive.
Ayla: A lot of people think they have sensitive skin naturally. What defines "sensitive skin" that makes it different from self-sensitization?

DR. HALE: Well, up to 90% of women believe they have sensitive skin, but it's tough to get an objective measurement of sensitivity. Sometimes a reading of transepidermal water loss will quantify how much moisture skin is retaining and how sensitive it is. Generally speaking, though, what matters is that if you feel things are stinging or burning your skin, that's enough of a reason to try a mild skin care regimen and avoid AHAs and BHAs.
Ayla: What's the best way to care for these conditions at home?

DR. HALE:
• Rosacea: Stick to very gentle products. Some products and brands have specifically been designed to treat rosacea, since this condition is so common – a lot of these products contain plant-based ingredients like calendula. Unless you're acne prone, a good, thick moisturizer often helps. And, if the look of flushed skin is bothersome, some makeup brands carry products with a green tint to them that can help offset any redness.
• Eczema: People with eczema should use mild products like non-soap cleansers and avoid over-soaping the body in general, since that strips the body of its natural protective oils. Applying a nice, creamy moisturizer right after showering or washing your skin will help keep that moisture in.
• Sensitized skin: Those with sensitized skin should be careful about using anti-aging products. Don't use AHAs and retinols together, and use OTC retinol products (rather than prescription Retin-A®), which won't be as irritating.
Ayla: When you should you see a dermatologist, and what types of treatments are available for these conditions?

DR. HALE:
• Patients with telangiectatic rosacea frequently come in with subjective complaints – stinging and burning – but, most often, they're most bothered by cosmetic concerns. They don't like having such a ruddy complexion, for instance, or it's embarrassing that they flush so much. In those cases, lasers are very effective in getting rid of the blood vessels that lie on the skin's surface. It can require several sessions, but it definitely helps.
• Patients with acne rosacea can get really bad breakouts with big pustules around the nose and cheeks. These can be effectively treated w/topical treatments that a dermatologist can prescribe.
• Patients experiencing eczema or sensitive skin that easily dries out can usually control it with good skincare habits, but if the rashes can't be controlled with OTC products, a dermatologist can prescribe alternatives.
Note from Ayla: We carefully choose all of our products and regimens to avoid irritating or sensitizing your skin, since that irritation and inflammation can actually speed up the aging process. We've also assembled a collection of specific products that work particularly well for rosacea, eczema, and sensitized skin. Check out our favorite brands for these conditions:
Elave is a line of entirely fragrance free products designed specifically for sensitive skin. It's the best selling skincare line in its native Ireland for dry and sensitive skin types.
TWELVE Beauty is a line of products created by a Spanish product formulation expert and pharmacist who began developing products for a renowned oncology clinic in London. These products are excellent at healing dry, sensitive skin.

MyHavtorn is a line of products from Sweden's Bollebygd Valley, where the family behind the company grows and harvests the sea buckthorn berries that are front and center in their formulas. They work wonders on rosacea-prone skin.
Other products we swear by for these conditions are Luzern Serum Absolut Recovery and Marie Veronique + Kristina Holey Barrier Restore Serum, two Ayla best sellers.
About Dr. Hale: Liz is a Board Certified Dermatologist and a Clinical Associate Professor of Dermatology at the New York University Langone Medical Center, where she received the Surgical Attending of the Year Award in 2008. She specializes in Mohs micrographic surgery, cosmetic dermatology, and laser surgery. Dr. Hale has extensive experience in the field of skin cancer and is a vice president of The Skin Cancer Foundation. A widely respected dermatologist, Dr. Hale has received an astounding number of awards and honors. Learn more about her impressive background — and her brand new, state-of-the-art dermatology, laser and skin surgery practice on the Upper East Side of Manhattan — here.
Any topic discussed in this article is not intended as medical advice. If you have a medical concern, please check with your doctor.
You May Also like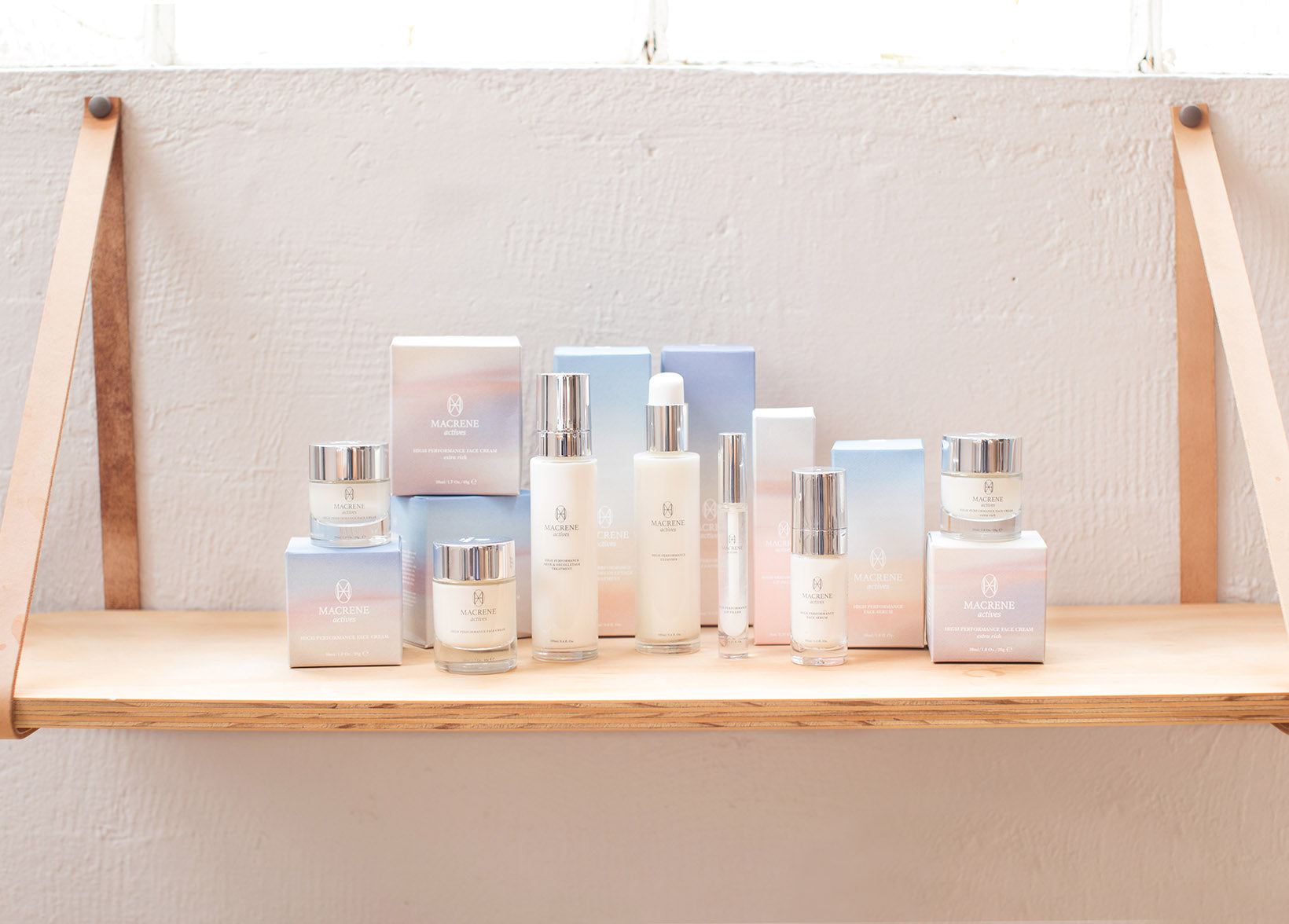 In our masterclass, Dr. Macrene Alexiades told us all about eye area care: how the skin around the eyes is different, ingredients to look for and avoid, and dermatological treatments she often recommends. Watch the video here.