Interview with dermatologist Macrene Alexiades, MD, PhD
Dr. Macrene Alexiades is one of the most well respected dermatologists in the country, and we're lucky to count her as one of our go-to skincare resources. This New York-based dermatologist with a BA, MD, and PhD from Harvard is (needless to say) brilliant, and she has a unique scientific and clinical background that makes her a master at identifying and evaluating the effect of active molecules on aging skin.
Lately, we've received a lot of questions about the best ways to get end-of-summer skin back into shape. We asked Dr. Macrene to provide us with her expert perspective on your most frequently asked questions about the summer-to-fall skin transition.
***
Q: Is end-of-summer dullness due to dehydration, the need to exfoliate, or something else?
DR. MACRENE: Following a summer of sun exposure, heat, and humidity, the skin becomes dull and clogged. Skin thickens as a protective mechanism due to UV exposure, but this causes darkening and a backup of sebum. Skin quality may also deteriorate due to pollution and sun damage, which may manifest with dullness, discolorations, and fine lines and wrinkles.
If you have dullness and post-summer acne forming, use the High Performance Cleanser to rebalance the skin and reduce excessive sebum, and apply the Serum after your High Performance Face Cream for extra brightening effects. The Cream provides a host of rejuvenative antioxidants (such as resveratrol) and DNA repairing ingredients (such as plankton and algae), which correct the essential damage brought by sun and pollution to restore the skin in real time. 
The Serum has the most stable forms of vitamins C, E and ferulic acid. Vitamin C is an effective brightening agent; it improves collagen production while providing further antioxidant protection from the sun.
Q: Do you frequently suggest specific types of in-office treatments at the end of summer to supplement the regular use of MACRENE Actives at home?
Dr. Macrene: I recommend avoiding invasive treatments right after excessive sun exposure to allow your pigment levels to return to normal. You shouldn't need any procedures if you have been using MACRENE Actives twice a day, religiously. The goal of MACRENE Actives is to replace cosmetic procedures; my patients who started early have simply not needed to do botulinum toxin, fillers, or lasers.
However, for those who started later and have already accumulated damage to the skin, judicious use of cosmetic procedures will get them to where they need to be so they can maintain with MACRENE Actives:
Following sun exposure, chemical peels can exfoliate the plugged skin and get the skin fresh and back on track.
Peels can also immediately brighten hyperpigmentation incurred by tanning and sun exposure to get you clear for fall.
For lasers, wait about 4 weeks following intense sun exposure but tightening treatments with radiofrequency are safe.
Finally, injectables are safe to do after summer exposures.
Q: How do you typically suggest adjusting skincare routines for the summer-to-fall transition?
MACRENE: Fall comes on suddenly with plummeting humidity — it goes from 80% in summer to a mere 20% in late fall and winter. This means you must be on deck to change from a less hydrating routine in summer to a more moisturizing regimen in fall.
Look for products packed with healthy lipids and ingredients like olive extracts, panthenol, jojoba, and cocoa butter extract, which work to seal in moisture. Get rid of any overly drying products that contain acids, and opt for products that offer pure essential fatty acids such as sunflower extract to fortify the skin barrier. You can find all these ingredients in MACRENE Actives High Performance Face Cream and Face Cream Extra Rich.
Q: How do you suggest lightening sun spots/ hyperpigmentation, and how long will it take to see results?
MACRENE ALEXIADES: Prescription lightening products such as hydroquinone can help reduce brown spots, but I do not recommend this unless you have a condition called melasma. In general, it's best to use skincare daily and laser treatment as a supplement if needed.
My MACRENE Actives High Performance Serum is a powerful brightening serum that has been proven to lift, even the skin tone, and reduce brown discolorations with organic plant-derived ingredients such as vitamin C, glucosamine, ergothioneine, arginine, and amino acids. Results can be expected by the 4th week with twice a day continuous use.
Another beautiful option is to cover as you treat with my High Performance Tinted Moisturizer. It contains over 45 active ingredients that brighten brown discoloration and even the skin tone as it provides flawless natural looking coverage, toxin-free! A third-party clinical lab found that our MACRENE Actives Tinted Moisturizer permanently reduces the appearance of fine lines, wrinkles and brown and red discolorations.
It also offers natural sunscreens including zinc, titanium, and iron oxides, plus antipollutants and antioxidants such as gingko and superoxide dismutase. 
*** 
About Dr. Alexiades: Macrene, who holds a BA, MD, and PhD from Harvard, is a Diplomate of both the American and European Boards of Dermatology and Associate Clinical Professor at Yale University School of Medicine. She runs a dermatology, laser surgery and research center in Manhattan and a lab-based skin care research company. Dr. Alexiades-Armenakas has numerous publications and discoveries in the fields of basic science, dermatology and laser surgery. Her practice and academic work are focused on topical dermatologic anti-cancer and anti-aging therapies, laser technology and skin rejuvenation. Learn more about Macrene's impressive background here, and shop the Macrene Actives lineup here.
Any topic discussed in this article is not intended as medical advice. If you have a medical concern, please check with your doctor.
You May Also like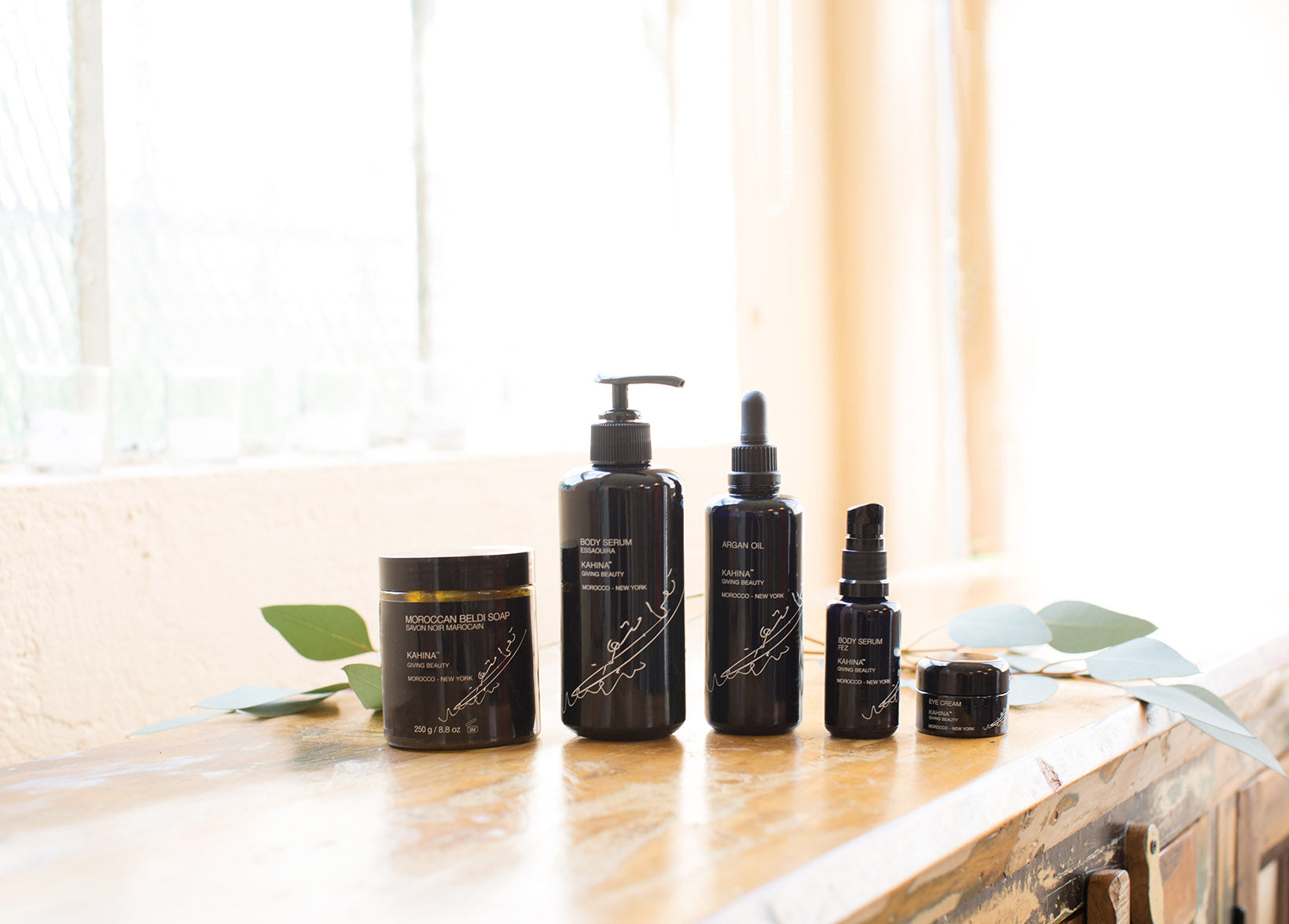 Kahina's founder, Katharine L'Heureux, tells us about her journey as a pioneer in organic skincare — and what inspires her ever-forward-thinking mind these days.