Dr. Macrene Alexiades has long been an Ayla inspiration for many reasons, starting with her list of accomplishments. She has a BA, MD, and PhD in genetics from Harvard, where she was a Fulbright scholar; a bustling dermatology practice on Park Avenue and in the Hamptons; an associate clinical professorship at Yale School of Medicine; a long list of articles and textbooks she's published; an organic farm in New York's Hudson Valley; a phenomenal line of skincare products called Macrene Actives; and two wonderful children. She does it all, she owns her brilliance, and we love her for it. 
She's also one of those women who is both so skilled at what she does and so authentically kind that we'd trust her with our skin any day. While no one on our team has yet delved into the world of dermatological procedures — either personally or on this blog — we know it's something that many of you are curious about.
Dr. Macrene, naturally, was the first person we approached with these questions: what dermatological procedures do you most frequently recommend, and how should we think about the role of procedures next to that of daily skincare products? Read on for the good doctor's answers.
***
Ayla: What are the procedures you find most helpful for your patients these days, generally speaking?
DR. MACRENE ALEXIADES: It depends on the condition. When treating mild sun damage and early wrinkles, I will often reach for IPL or Genesis. For more severe wrinkling, I may go for a fractional carbon dioxide or erbium laser. And for skin laxity, my favorites are radio frequency and sometimes ultrasound.
But some people like to hear my general suggestions by age. Since that can be a helpful way to think about it, I've shared my most frequently suggested procedures (starting in one's twenties), and the risk factors associated with them, in this video I made just for my Ayla friends. I hope you enjoy it!
Ayla: You have a renowned dermatology practice. How do you think about the role of daily skincare products next to the role of dermatological procedures?
DR. MACRENE ALEXIADES: I consider using the right skincare products, twice daily, as akin to brushing your teeth every day. Visiting me in the office is like getting a deep cleaning at your dentist's office twice a year. But it doesn't make sense to visit me in the office if you're not going to invest in the right daily skincare.
Think about it: we all brush our teeth at least 2-3 times a day, but how many of us would forego that and expect our dentists to fix everything? It's the same thing for your skin. You can't just show up to get injectables at your dermatologist's office and and expect that to be all you need to do.
What's your single favorite product in the Macrene Actives lineup, and why?
DR. MACRENE ALEXIADES: We all have our hero products. The goal for me was always to create a one-step skincare solution, and because of that, the High Performance Face Cream is the one product I can't live without. If I could bathe in it, I would! Here are the reasons why it's my favorite:
- It's very moisturizing, but not overly so. It truly balances the skin and maintains harmony on its surface, so it's excellent for those who struggle with acne, too.
- It's concentrated; you just need a hazelnut sized dollop. I was inspired by homeopathy while creating it, and if you think about those tiny little homeopathic pellets, they're tiny! Similarly, you don't need to slather on a whole lot of cream, or use things like petrolatum or waxes or occlusive fillers to protect the barrier. If your skin is given the right ingredients, it protects itself.
- Finally, the High Performance Face Cream is a day cream, a night cream, an eye cream, all in one jar: it can do everything.
***
Shop the entire Macrene Actives lineup here, and if you'd like to hear more from Dr. Macrene, check out these posts on our blog:
Dermatologist Macrene Alexiades on skin firmness & elasticity
Collagen in topical and ingestible skincare: dermatologist Macrene Alexiades, MD weighs in
Dr. Macrene Alexiades on her new Macrene Actives line
A top dermatologist's acne tips
Any topic discussed in this article is not intended as medical advice. If you have a medical concern, please check with your doctor. 
You May Also like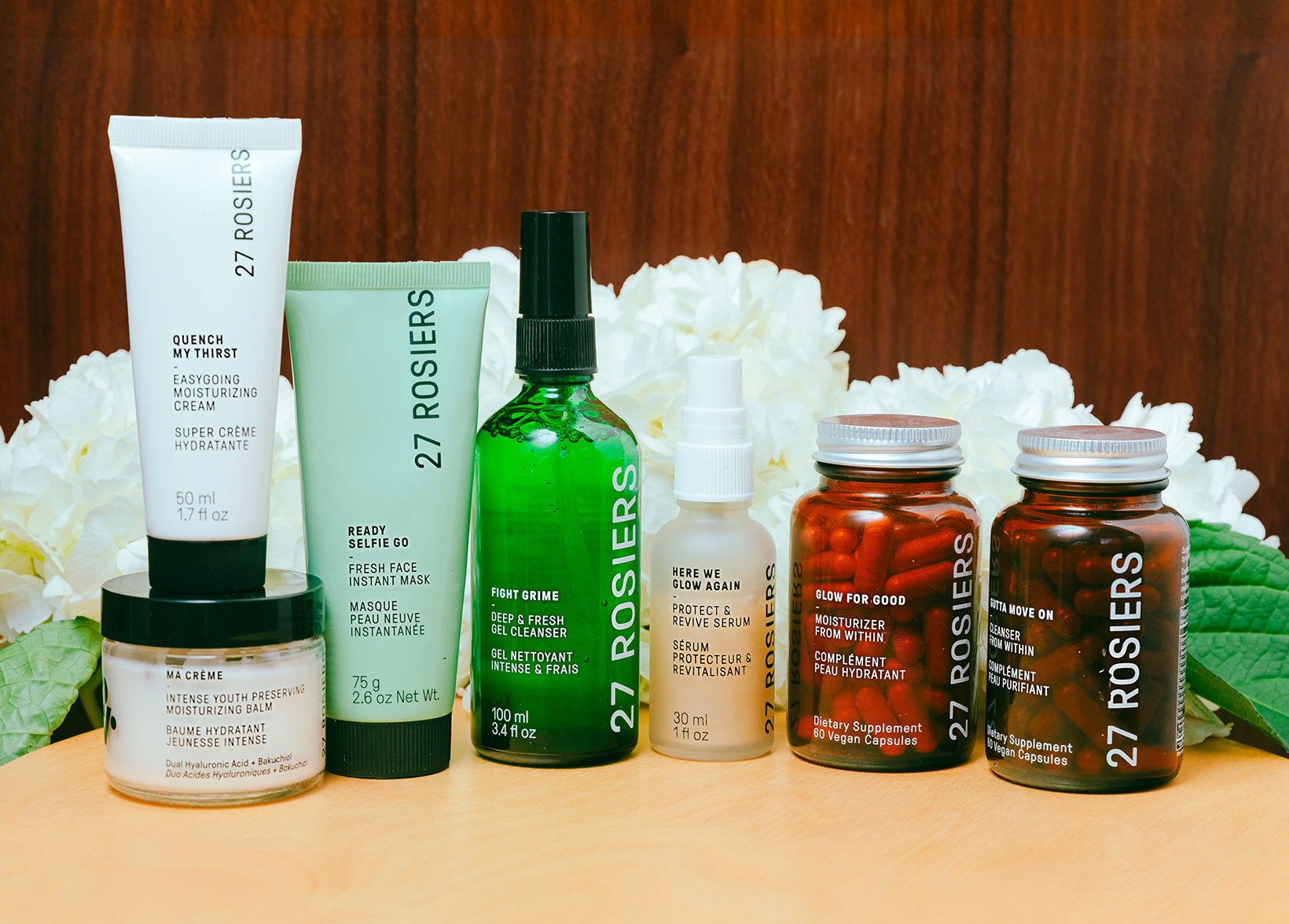 Why have beauty supplements been so popular in France for so long? For a Parisian perspective, we spoke with Kevin, the co-founder of 27 Rosiers.