EVOLVh WonderBalm is a silicone-free, fragrance-free serum that nearly defies belief in its ability to fight frizz. To learn more about how WonderBalm's ingredients and how they outperform silicone, we caught up with EVOLVh's founder, Boris Oak; read on to find out why this best selling formula works so well and hear how Boris suggests using it on a variety of hair types.
Ayla: We can't tell you how excited we are to have this silicone-free, fragrance-free serum on our shelves. What inspired you to create WonderBalm? Was the mastermind behind Frizz-Ease behind this formula, too?
BORIS: A lot of it started with our chemist's passion for addressing frizz; he formulated the original version of Frizz Ease and he's always on the lookout for ways to win that battle. He was a pioneer in working with silicones when they were the ingredients du jour decades ago — but then he went on a quest for something better without giving up any of the performance and results. This led him to finding the manufacturers who were on the cutting edge with silicone replacements. So he's become a pioneer of leaving silicones behind. He's truly evolving!
The big story here is really around the first two ingredients in the product: these are the modern plant derived natural alternatives to silicones. The big difference is that they're created in a lab, but they're so much better for your hair and for the environment than a silicone:
- They allow the hair to breathe, and they can penetrate the hair — they don't sit on the surface the way silicones do.
- And they're more water soluble, so they allow the hair (and the planet) to be healthier than silicones would.
This is the magic of modern science and the natural active ingredients that you can now find to replace older synthetics. You almost never see these two ingredients so high on an ingredients list because they're so costly. We blend them with the combination of oils in the formula to give it a unique level of performance.
Ayla: WonderBalm is an excellent silicone alternative. Many of us avoid silicones, but as a quick recap for those who might be wondering: what did people use silicones for in the first place, and what are the drawbacks to using it that are leading so many of us to search for alternatives? 
BORIS: Silicones became popular because they make hair feel soft and silky and can impart a lot of shine. So they have lot of cosmetic value. But the downside is that in addition to not being great from an environmental standpoint, they tend to coat and suffocate the hair, making it difficult to get any other nutrients into the hair fiber. When you use silicones, your hair feels great for awhile. But down the road, it can lead to dryness and, ultimately, hair that's not very healthy.
I want to be careful to not over-vilify here; there's a broad range of silicones available to formulate with. And if you go upmarket, there are some nice ones that are very expensive and will do a lot less harm than the less expensive ones you'd typically find in drugstore products. But on the whole, I think it's better to avoid them. 
The hard part is finding silicone-free products that give you the results you want: softness, silkiness, and the reduction in frizz we all want. With WonderBalm, we wanted to not just mimic silicone, but outperform it. 
Ayla: This product is called "WonderBalm magic for curls." Is it only for curly hair?
BORIS: It was originally formulated primarily for curly hair, but we discovered in the process of developing this product that it's great for any hair type. If you have curly hair, you can use it to style your hair curly, but it's also great to use when you want to straighten your hair. And if you have straight hair, it's great for a really sleek, smooth, shiny, soft look. 
Ayla: How do you suggest using it in different situations and types of hair?
BORIS: The first way I suggest trying it is to apply it to wet hair. Start by applying a leave-in conditioner like SmartStart or SmartCurl, then follow with WonderBalm.
You can layer other products over it if you wish; you could also put a drop into your other styling products, like your styling cream or lotion with a little bit of hold. Mixing a little WonderBalm with TotalControl Styling Crème is amazing for curly hair. Curls also love WonderBalm with SuperCurl Defining Crème: it has less hold than TotalControl, but a lot more moisture. 
On any hair types, WonderBalm is great for air drying, but it's the ultimate styling tool with heat — it will make your style so much smoother, and it's a great straightening product.
WonderBalm works great in dry hair, too. You can apply it directly on second or third day (after washing) hair: it'll smooth it, and it's great for removing unwanted flyaways and frizzies.
Ayla: How would you compare WonderBalm to a hair oil?
BORIS: They're very different! Hair oils are quite a bit heavier; WonderBalm is more like a serum and will be considerably lighter. And once it's on the hair, it's also going to be a lot less greasy, with less buildup — it absorbs into hair much more than most oils. So you get all the benefits of silicones without the negatives.
Ayla: What are some things that you wish people knew about WonderBalm that many people don't?
BORIS: I think there are two things I hope people remember:
1. WonderBalm is not just for curly hair: it can be used to cut frizz on any hair type.
2. There's incredible value in the bottle: it'll last a very long time because the product is so concentrated. I think a lot of us are used to spending more on our face than on our hair, but this product is great not only for right-away results but also ongoing hair health. You just need a little bit, probably not even one full pump, when you style with it. It's a TSA-friendly bottle, but it'll last a lot longer than most other products of that size.
***
Want to hear more from Boris and other hair experts? Check out the Hair & Scalp section of our blog.
You May Also like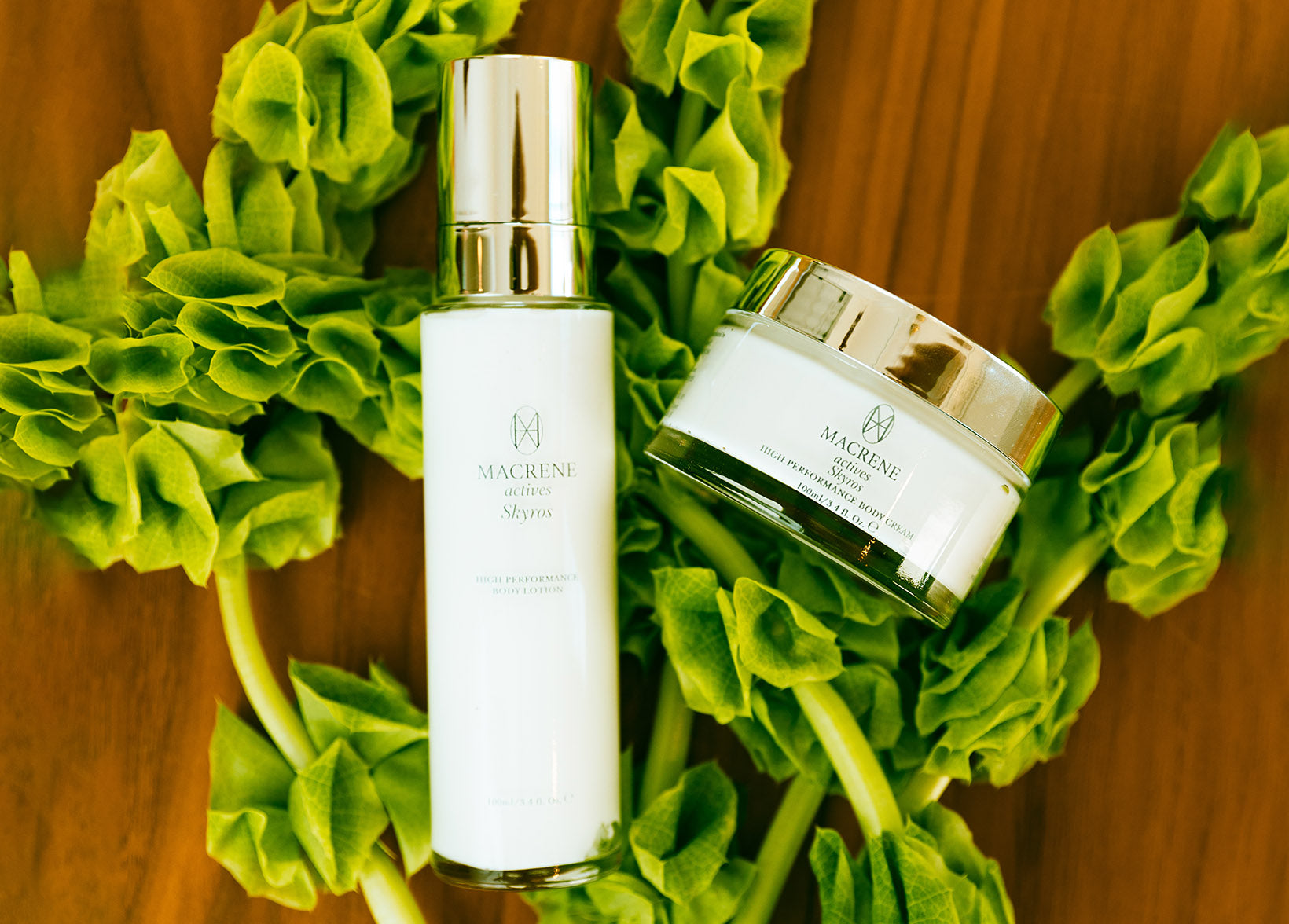 We've long loved Macrene Actives formulas on our faces, but we wished our bodies could get the same attention. Now, thanks to the Skyros collection, we can.