We love digging into under-the-radar antioxidants. We all know the superstar antioxidants, like Vitamin C: worthy of adoration and continued devotion, to be sure. But there are so many others that are equally worthy of attention — and in most skincare formulas, they toil away in relative obscurity.
One of these, white genepi, is found in the majority of TWELVE Beauty's products. We asked TWELVE creator and master formulator, Dr. Pedro Catalá, to tell us why this antioxidant deserves a headline of its own. 
***
PEDRO: 
When it comes to ingredients, I also look at their heritage and their history. Sometimes I even take inspiration from ancient Greeks, since they understood plant based resources as food and medicines very well.
White genepi is no exception: Plato named the plant "Artemisia," from the word "artemes" — which means safe and pure. As you know, I believe modern skincare should be safe and effective, so this ingredient had a good start; greater confidence in the safety of modern ingredients also comes from tradition and decades, or centuries, of use.
White Genepi has even been used as moxa: maybe you have seen it at your osteopath's practice. It was used as an effective pain reliever and wound healer way before palo santo became trendy. Nowadays, in southern Europe, it is used in digestive spirits. They taste beautiful and are so aromatic — but if you're a lightweight like me, please avoid taking too much of them before you make a fool of yourself. So before I start revealing my drunken antics after a tiny glass of white genepi, let's focus on its antioxidant properties.
From a simple chemical analysis, we can identify very powerful antioxidant molecules in white genepi, such as chlorogenic acid and a mixture of flavonoids. Pure Vitamin C is considered the benchmark when it comes to antioxidant ability, so we all test antioxidants against it. And in the case of white genepi, the results are quite spectactular: white genepi extract boasts 8 times the antioxidant activity of pure Vitamin C — without the stability issues associated with Vitamin C. And, importantly, additional work to alter it before formulating with it is not needed; all of this antioxidant ability can be made available to the skin in its pure form.
It's clear that white genepi is an excellent ingredient to help protect the skin against free radicals and start to repair any potential damage they might cause. But equally important, to me, is how well it works on any skin type and any skin condition. It is excellent for sensitive skin, when you formulate with extra care in mind. Recent studies have also hailed it for its ability to rejuvenate aging skin. And it has shown promising data on young skin with hormonal imbalances, too. This is why I chose to include it in both the Ideal Moisture Level and Ideal Rebalancing Level Serums, for example — so that any skin type can benefit from its antioxidant properties in their hydrating product without requiring a separate antioxidant serum.
For all the reasons listed above, I would like to claim the white genepi extract an unsung hero in a saturated antioxidant world where very few ingredients really stand out. This is why you'll find it Artemisia Umbelliformis on the ingredient list of so many TWELVE Beauty formulas.
You May Also like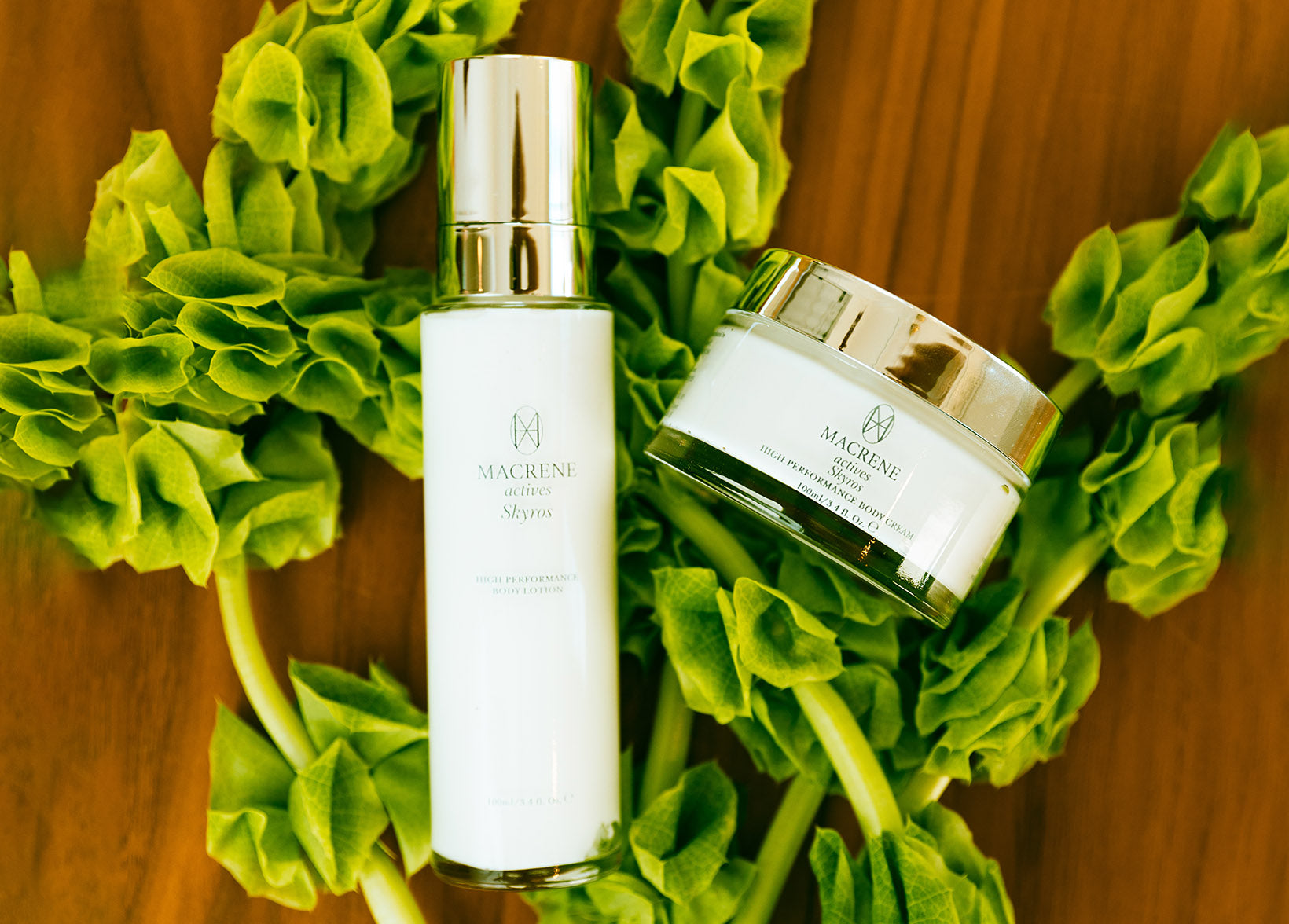 We've long loved Macrene Actives formulas on our faces, but we wished our bodies could get the same attention. Now, thanks to the Skyros collection, we can.