To some degree, under-eye puffiness is inevitable. As we age, skin becomes less taut without youthful muscle and fat around the eye providing as much support as they might have previously — a situation that also makes fluid more likely to collect there.
Adding fuel to the puff are all the things that come with our current "what is even HAPPENING right now?" moment. Stress-induced cortisol, lack of exercise, tears, alcohol, and salty comfort snacks all can shift the balance of salt in your body, leading to water retention and puffiness. And whether you're sleeping soundly or not, you may notice puffy eyes when you wake up simply because you've been horizontal for several hours.
Thankfully, a little de-puffing eye massage can really help: movement and massage can encourage the flow of lymph to help clear out some of the puff.
Our favorite massage sequence is done through sweeping movements outwards and downwards, using light pressure on the delicate neck and under-eye area. To prep the skin for massage without tugging, apply a few drops (or more, if needed) of BioRecept Global Sun'Shine and/or your favorite face oil to a clean, damp face.
Follow along and practice a few times — this routine may become one of your favorites, too.
You May Also like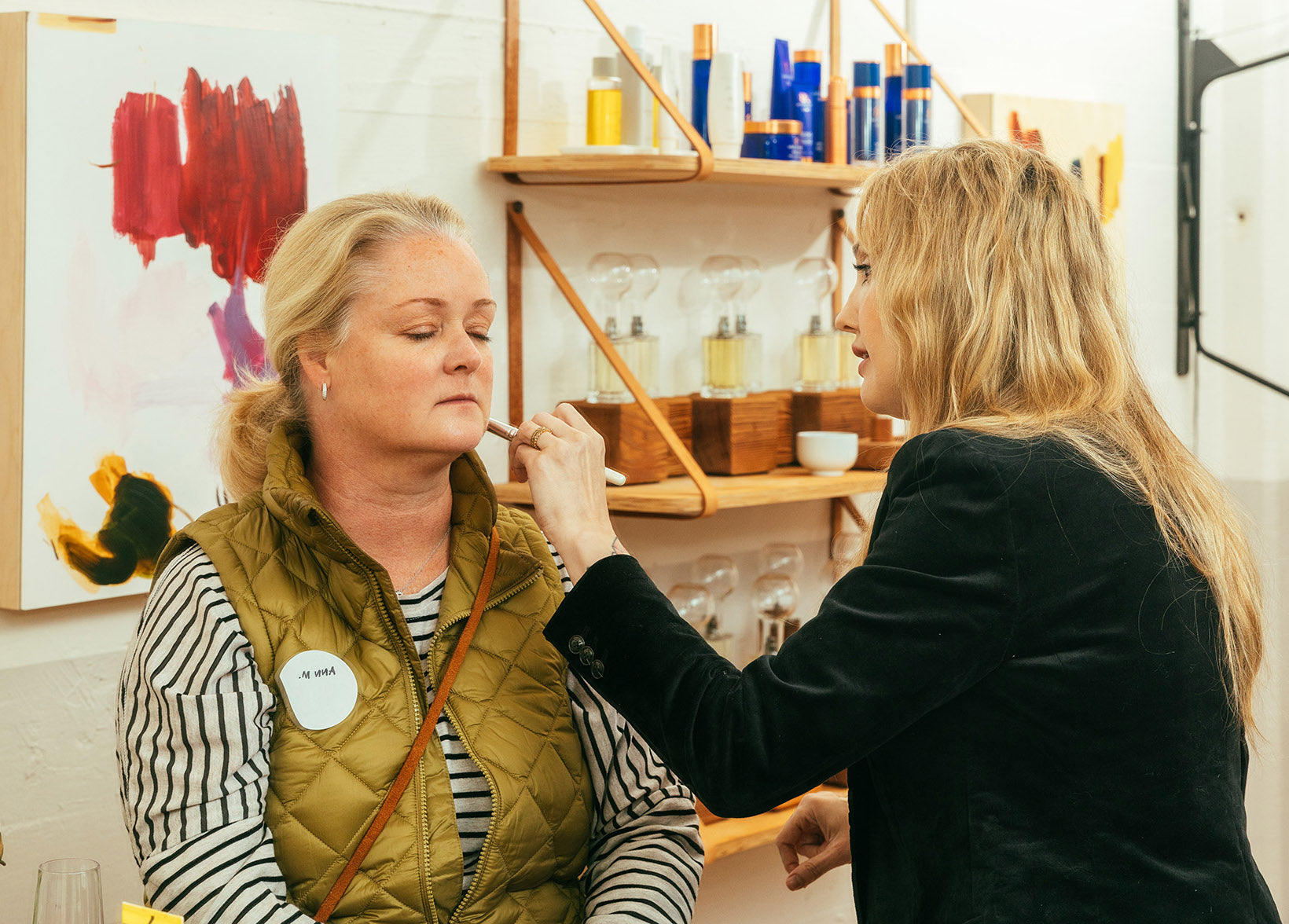 We admire makeup pro Melissa McMillan's brilliance with all things color-related, and she has a particular gift with brows. We asked her to share some of her top tips for filling them in.