Why does this time of year tend to feel so stressful for so many of us? We asked our favorite therapist, Dr. Chandler Chang — founder of TherapyLab — to not only help explain this, but also help us find a sense of peace, both now and during future holiday seasons.
(You may remember Chandler from this popular post about mental health and self-care during the pandemic, or this equally popular one about self-esteem and confidence.)
Read on for Chandler's thoughts on ways to find a break in the clouds. 
**
Nostalgia for past holidays is almost universal. Do you recall togetherness, the creativity, the music, the fun of new toys?  Distant relatives coming to town, favorite foods, and the "Christmas light streets" around town? The memories that stand out likely represent values—the lights of holidays past.
Therapists love uncovering values: they're like magical keys to the self. So let's use this nostalgia as a guide to some practical self-discovery.  
Holiday stress: maybe it's almost universal, too
When you're the one in charge of creating those holiday events, meals, and wrapped presents, the simple fun of childhood holidays can seem out of reach. To illustrate all the ways in which the holidays stress us out as adults, I posed the question to my therapist team this week on Slack. 
The thread took off, and, as it unspooled, we all noticed how refreshed and validated we felt by reading each others' notes. (And we're not natural grinches, just mindful types.) Here's a summary of the different ways in which we find the holidays stressful, presented in full form to provide you with that feeling of validation, too:
In addition to the expected contributors like sugar, alcohol, and poor sleep, there's the expense and expectations that accompany gift-giving. And the decisions seem endless: decisions about which parties to attend, how much to spend on a gift, which family members might be excluded—and how to deliver the news.
There's guilt about how to spend time during the holidays, even if that's just time for the usual self-care.
Providing curated 'wish lists' for eager grandparents while reminding yourself to be grateful for their generosity, and then feeling guilt about the mixed emotions!
Meal prep, hosting overnight guests, and keeping children occupied while you clean the house and run errands. Managing in-laws' expectations and needs for tradition and the extra sensitivity and attention that blended families might need.
There's all-encompassing pressure on our personal resources—donations, energy, emotional attunement, time, and a 'festive holiday mood.'
So, what we can do about it?
Think of this as your emotional present to yourself: a self-care moment for right now, and a plan for your future holiday season. 
A self-care moment for right now
The concept is based on ACT, Acceptance & Commitment Therapy, and it goes like this: accept and commit to a purpose-led holiday.
Accept the holiday stress and imagine it floating around you, like a large snowflake. You don't need to guide or move the snowflake, or hold it or stop it. Let it drift. Observe your stress, move with it, let it float and melt away if need be. Take stressors off the list and remind yourself to let some decisions go unmade, let other people feel their feelings without your taking care. 
Say it out loud and let it go. I'm stressed and I want to be present. Ok, now let it drift and just be still.
Focus on your "lights" of holidays past. With nostalgia as your guide, name an intention for the season: joy, beauty, connection, play, creativity, adventure. What's the light that shines most brightly in your memories?
Find a blank holiday card and write these down. Put it in an envelope addressed: TO ME. OPEN NOVEMBER 1, 2023.
A plan for holidays future
Take some time to remind your future self how you'd like to design the holiday season next year. For each value or "light" of the holidays you desire, jot down a tip or two. Here are some examples.
For moments of creativity as a family: Carve out an evening or two and make holiday crafts with the kids. Get messy, use color!
For connection with others: Invite your three besties over for an evening of pre-cooked appetizers and holiday drinks. (Unless food prep is your thing, focus on your friends, not your homemade canapes.)
For solitude and spirituality: Schedule time to attend a church service and Christmas Eve mass. Preserve that time for reflection.
For ambience and vibe: Set aside extra time and budget to refresh your holiday décor. Take time each day—five minutes will do—to admire and savor what you've made.
Put those tips into your envelope, and safely tape it into your holiday decoration storage bin or your bedside table to be opened on November 1 next year. Take your advice; make plans to follow through. 
Merry Christmas and all the holidays—may you savor the light.
- Chandler & the Therapy Lab team
**
PS Therapy Lab offers science-based teletherapy to residents of Arizona, California, Maryland, Massachusetts, Michigan, and Washington with stylish offices in Los Angeles and San Diego. If working with a therapist at Therapy Lab is something that interests you, we're delighted to tell you that their team has offered all of our customers $50 off your first session at Therapy Lab. Just mention Ayla when you book.
You May Also like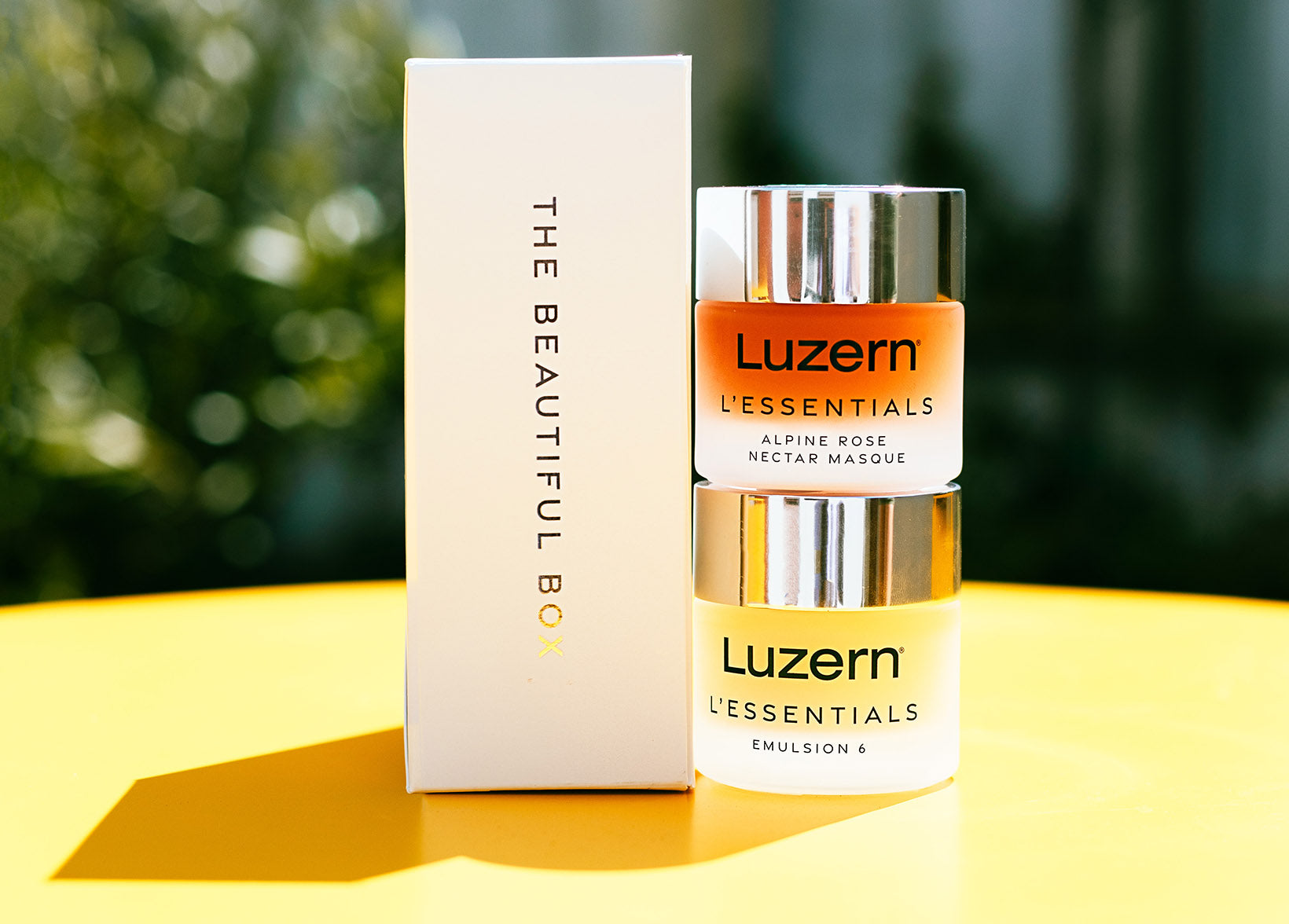 Why are masks so good for us, and what's the best way to fit them into our schedules? We asked Lisamarie DeLucia, Luzern's resident skin expert, to weigh in.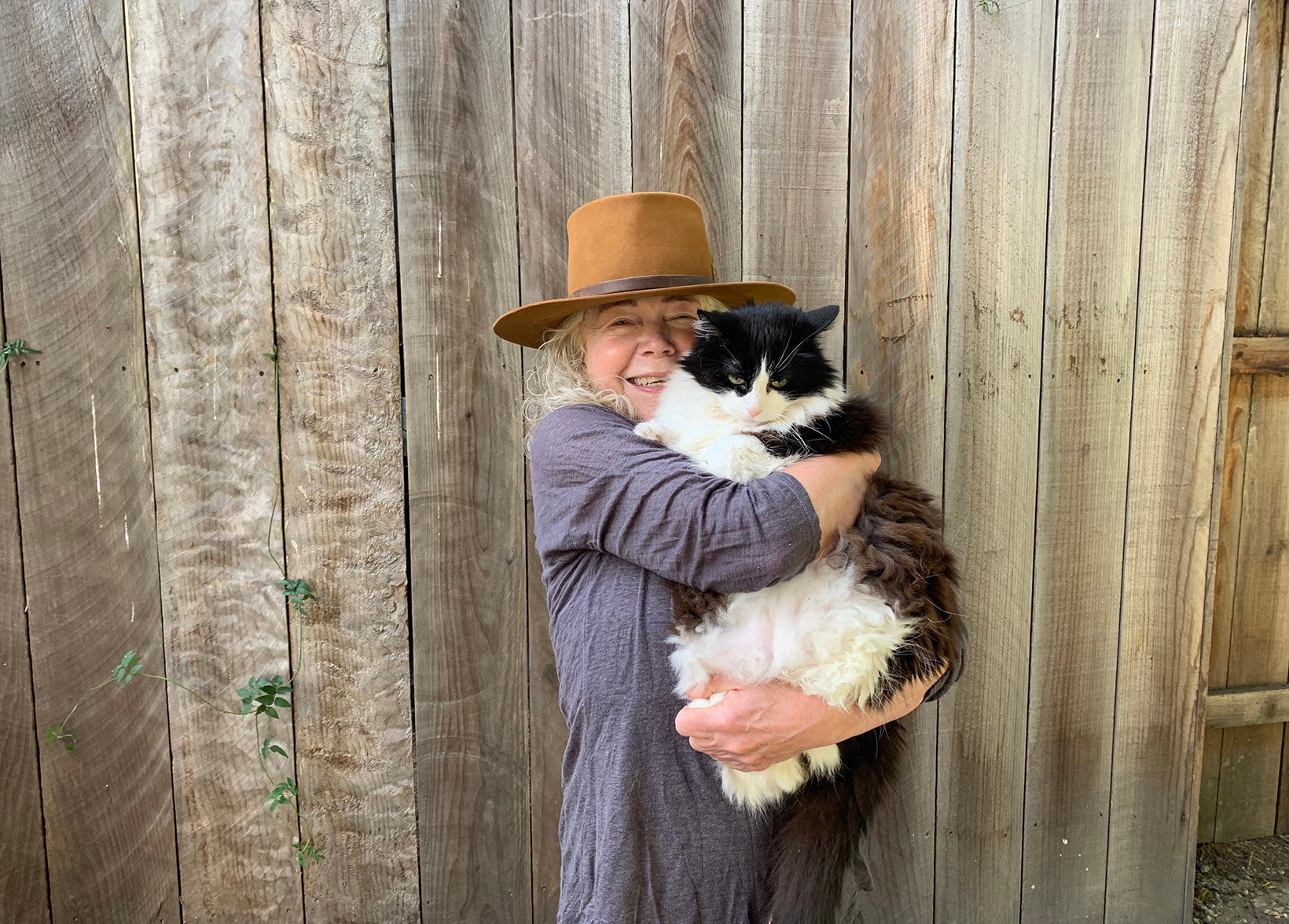 What is hormonal acne, exactly, and what can be done about it? We figured the perfect person to dig into this would be Marie-Veronique Nadeau.