Chandler Chang, PhD, is the Founder & Clinical Director of Therapy Lab, a California practice that offers science-based teletherapy from the comfort of home. You may have heard about Dr. Chang in the LA Times or on Cheddar TV; our founder has known her since their college days in the mid-nineties. (At the time, Chandler's on-campus job was at the Clinique counter located within the Princeton University Store, so it may come as no surprise that those two would be fast friends.)
We love Chandler for her thoughtfulness, deep expertise in evidence-based therapy, and appreciation of the positive role that self-care can play during times of crisis. Read on for her thoughtful perspective about CBT, self-care, and mental health concerns during this pandemic in particular.
***
Ayla: What prompted you to study psychology? 
CHANDLER: I've always loved stories — I majored in English in college and loved narratives about normal people making choices to create everyday life, à la Raymond Carver, Margaret Atwood, and Joyce Carol Oates.
Post-college, I realized that my appreciation for stories applied in real life as well, and I thought being a psychologist would be a fascinating and gratifying career choice. Helping a person think about their narrative and "write their own story" by embracing personal agency and perspective is what I do. The words we use to talk about ourselves and with ourselves matter so much. Language is an important part of cognitive therapy, in particular.
Ayla: What is Cognitive Behavioral Therapy, exactly? 
CHANDLER: CBT is based on the theory that our feelings (which are often marked by our bodies' sensations, like sweating or lethargy, as well as pure emotions) are linked with thoughts and behaviors in a triad. Each link affects the others, and the tri-directional effect of these can sometimes feel like an overwhelming spiral.
For example, if someone is DEPRESSED and feeling lethargic, tearful, etc., then they will have THOUGHTS of guilt and hopelessness, and engage in passive, forlorn BEHAVIORS. I call this a downward spiral, and it's quite common with depression or anxiety to feel stuck in this loop.
What's useful about the CBT model in therapy, though, is that shifting any one part of this triad can effect a change for the whole system. If I'm the depressed person in this example and experiencing this oppressive loop, then examining my THOUGHTS (by reframing perspective, listing alternate explanations, etc.) or enacting an alternate BEHAVIOR (e.g., I feel like taking a nap, but I take a walk instead), I can extract myself from the downward spiral.
Ayla: You've mentioned that you view Bach flower remedies as "beautiful tools for developing self-awareness," which is a lovely way to think about them. How does the process of using these remedies work alongside the process of therapy? 
CHANDLER: I'm a big fan of using "beautiful tools" whenever possible!  This is not just my own personal preference, but there are two reasons grounded in theory. For one, using a product like these remedies is a way to anchor in the moment. By using something that feels special or — in the case of body care or sprays — smells gorgeous, we return to our bodies and minds in mindful awareness.  You may be stressed about a presentation the next day or planning your grocery list, but your mind needs stillness sometimes, and I think having a lovely routine or sensory pleasure is a delightful way to do this. 
Secondly, when you treat yourself or care for your own body, you are BEHAVING in a way that evokes self-love, optimism, and presence. (If you recall, we can make behavioral choices regardless of how we feel — even if we feel anxious or depressed — and that choice helps us regulate.)  When you use a product like Bach flower remedies, you're acting on your values and not allowing "negative" emotion to take over. It's the B in CBT!
Ayla: Self-care is something that many people define in different ways. How do you think about it? 
CHANDLER: I think self-care is treating yourself with intention. Self-care can be taking time for something you love, giving yourself a treat or pleasure, connecting with a friend or family member, or saying no and pushing back when others ask too much.
Self-care sounds light and fluffy, but sometimes it's most beneficial when it's a difficult choice. For example, early in quarantine, I was so worried about my team of employees and clients, and I was working so many hours to make sure Therapy Lab was running in top shape. I found it quite difficult to take time off to play with my kids or relax, but when I did, the effects were even greater because the choice was bold and intentional.
Ayla: What are some of your own favorite rituals? How have you adapted those during the pandemic? 
CHANDLER: I've always loved candles and both effective and delicious-smelling beauty products — it's why I love Ayla and what you do! I like to take care of my skin and hair, and I love exercise — whatever I feel like doing each day, if possible.
Since quarantine, I've loved streaming The Class with Taryn Toomey, and I love my yoga app called Down Dog. I love to take long walks and learn by listening to podcasts. 
My husband and kids and I have an evening routine; regardless of anything else happening, that's a ritual that we never miss since it's when we can unplug from "virtual" work and school.  My kids may not get much of my attention during the day when I'm in sessions, but they know we'll reconnect over dinner — which is usually candlelit! 
I'm an introvert, so I find myself waking up extra early during the pandemic while others are sleeping — it's a peaceful start to the day in my otherwise busy home. 
Ayla: While many of us were doing OK in the spring, as this pandemic stretches out, we're now realizing that living with indefinite uncertainty — the negative kind — is hard. Really hard. Tell us what you've been noticing during this time as a therapist. 
CHANDLER: Stress, anxiety, depression, and suicidal thinking are at historic highs. Addiction, substance use, AND alcohol dependence are problematic ways that people attempt to remedy this distress. But the short-term escape of substance use is wiped out by a host of related problems, including an exacerbation of the distress.
These are tough times for people with a history of trauma: it seems that being stuck at home may lead to more ruminating or intrusive flashbacks.
For those with social anxiety or panic attacks, agoraphobia is a problem — that's a fear of leaving one's home, and it's related to concerns about uncontrollable anxiety in public. 
Couples may be struggling with rising financial and caretaking pressures. 
And through it all, it's more challenging to get the social support that we'd normally enjoy by chatting with friends or coworkers in our everyday lives.
I hope that we can all be more intentional with regards to finding ways to support each other in our families and communities. Zoom meet-ups are not everyone's cup of tea, but I love the idea of sending small gifts to our friends and loved ones, playing games virtually, or spending time together outside and socially-distanced this fall.  
Ayla: You've mentioned before that our perspective on time is thrown off balance during times like this. Can you dig into why that is, what it tends to feel like, and some ideas you have to help anchor our days a little more? 
CHANDLER: Yes — our perspective on time right now is interesting!  We're missing seasonal markers and routines that help connect us with time, like school drop-off, picking up coffee and reading the paper outside while we run errands, or having a plan to meet friends for dinner on a Saturday night. Having events to look forward to helps us organize our days, and without this structure, we might feel unmoored and unmotivated.
Sticking to and/or creating routine is very helpful to keep our motivation levels high. One reason for this is that making decisions, even if they're small ones like what to do for fun on a Saturday, can be draining. Routines are comforting and require less mental energy than "recreating the wheel" each day or weekend.  Spontaneity is more fun when you also have daily structure — balance is key! 
Ayla: Recognizing that every person's situation is different, what are some other words of wisdom that have particularly resonated with many of your clients during this time? 
CHANDLER: If you're feeling depressed or suicidal, please know that your illness will tell you that no one cares and that your situation is hopeless, and perhaps that you're undeserving of relief. If you know that those thoughts are symptoms of the disease, then you can tell yourself otherwise and know that you should talk to someone who cares. If you can't think of a friend or family member to talk to, the National Suicide Prevention Hotline is 800-273-8255. 
I think a key to surviving and thriving in the pandemic is taking the opportunity to practice flexibility and adaptability. This is a very strange, challenging time for us, especially for the more extroverted social creatures, and my hope is that we will ultimately gain a greater appreciation of community, friendships, rituals, and self-care.
Ayla: At Therapy Lab, you and your clinicians can work statewide in California. If any of our readers would like to find a therapist outside of California, what resources can you suggest? 
CHANDLER: You can look for a clinician using these resources: abct.org (Association for Behavioral & Cognitive Therapies), adaa.org (Anxiety & Depression Association of America), and apa.org (American Psychological Association). 
For a lower-fee, evidence-based option, I would recommend evidence-based group therapy; you can find a therapist at agpa.org (American Group Psychotherapy Association). You can also try an evidence-based app like MoodKit if you feel that you do not yet need professional support.
Ayla: We've heard a lot about text therapy lately. Is that another alternative to consider?
CHANDLER: I wouldn't recommend text therapy, since it has no established psychological benefit for people. My concern is that some people will enjoy the support they get from it, but serious issues may go undetected and untreated with that format.
For optimum treatment of emotional distress, I recommend working with a trained clinician, either individually or in a group format, to establish a plan for your well-being. You can let your clinician know of any time or budget constraints, as those are important considerations (but sometimes people are shy to discuss)! And if you decide to try working with us at Therapy Lab, our plans are designed for efficiency from the start. 
Any topic discussed in this article is not intended as medical advice. If you have a medical concern, please check with your doctor.
***
About Dr. Chang:
Using evidence-based treatments and a compassionate approach, Dr. Chang offers expertise based on almost two decades of clinical experience, both in private practice and at prestigious research-oriented psychology programs, including UCLA and NYU's Child Study Center.
Chandler has a passion for incorporating science into psychological practice and a mission to train other therapists in this way while providing affordable mental health services for all. (California PSY 22092) She is the founder of Therapy Lab, a Los Angeles-based practice.
Outside of work, Chandler loves yoga, trying new recipes, walking her labradoodle, and watching British Baking Show with her two sons. She has a PhD in Psychology from the University of Georgia and an AB from Princeton University in English with Certificates in Women's Studies and African American Studies.
You May Also like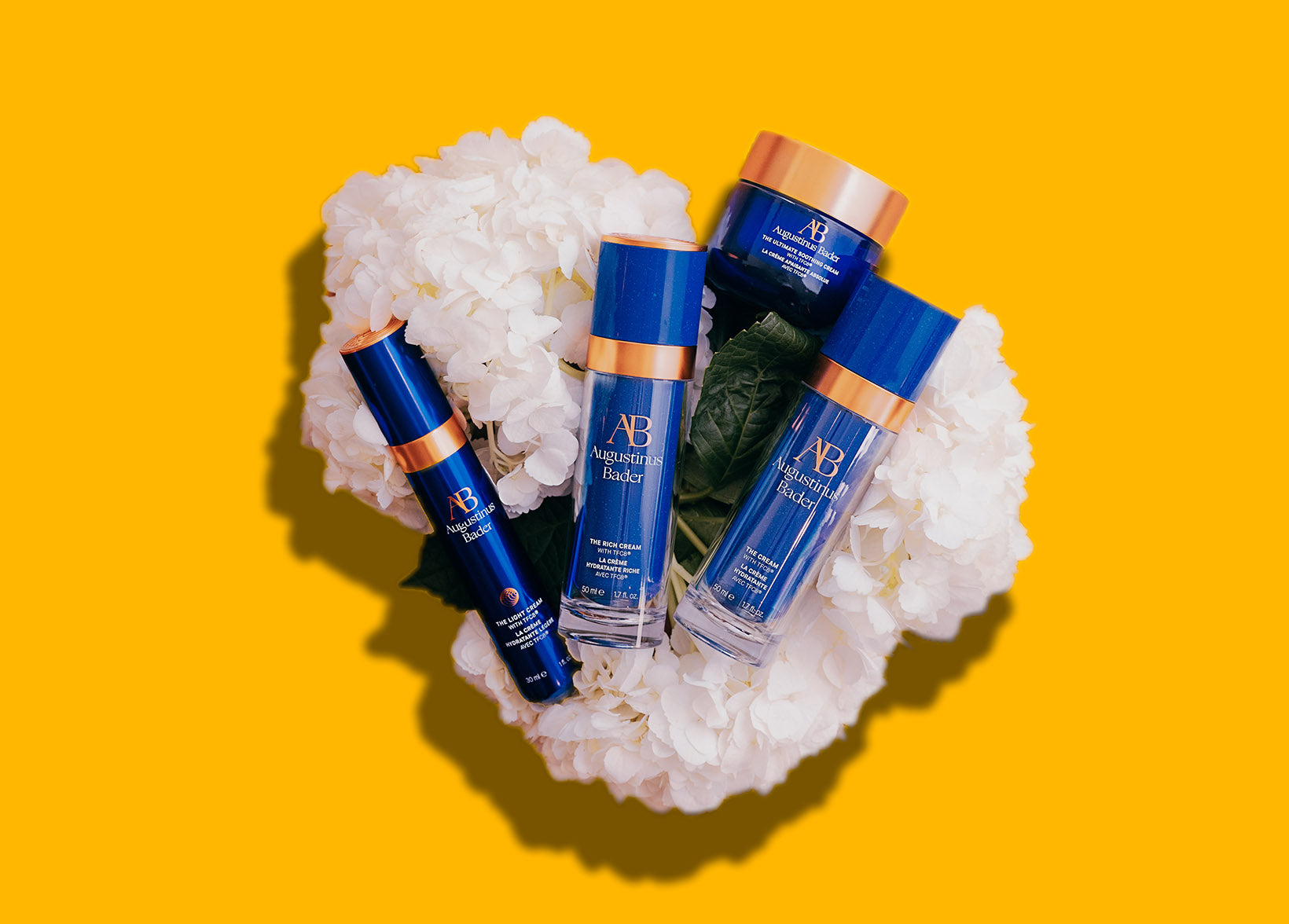 Get an in-depth look at Augustinus Bader in our interview with the team at Augustinus Bader HQ and Professor Bader.