At our 2022 holiday party, we were once again reminded of makeup pro Melissa McMillan's brilliance with all things color-related, and she has a particular gift with brows. We asked her to share some of her top tips for filling them in, and she very kindly obliged:
"These days, it's all about the no-makeup-makeup look, so we want our brows to look as natural as possible. To achieve a subtle but flawless look, I like to draw on a few brow hairs with light, thin lines where there are sparse areas using Kosas' brow pencil. Always use the spooly (brush) on the pencil to soften those lines as well.
"Then, thicken the brow hairs for more volume with the Kosas brow gel. You can move the wand back and forth to build up the fibers before brushing them in the direction you want them to stay. That combination gives you the brows of your dreams, while simply looking like you were blessed with perfect brows."
Doesn't she give the best advice? It's even better when it's just for you. For some 1:1 time to learn how to expertly fill in your brows, book an in-studio or digital makeup lesson with Melissa here.
Side note on brows & lashes
Melissa is a huge Kosas fan, and for good reason. One of the many things we love about Kosas is that its formulas go beyond makeup: their brow pencils and gels feature growth-boosting ingredients, and their mascara features castor oil and peptides to support healthier, fuller lashes.
If you're looking to further maximize the health of your brows and lashes, Kosas' new GrowPotion Fluffy Brow & Lash Boosting Serum takes it a step further with a nighttime treatment that's packed with even more growth-boosting ingredients. The hypoallergenic, prostaglandin-free formula features a trio of peptides, vegan keratin, pro-vitamin B5, and hyaluronic acid for a well-rounded solution that accelerates the appearance of fuller brows and longer, thicker lashes. It couldn't be easier to use, too.
You May Also like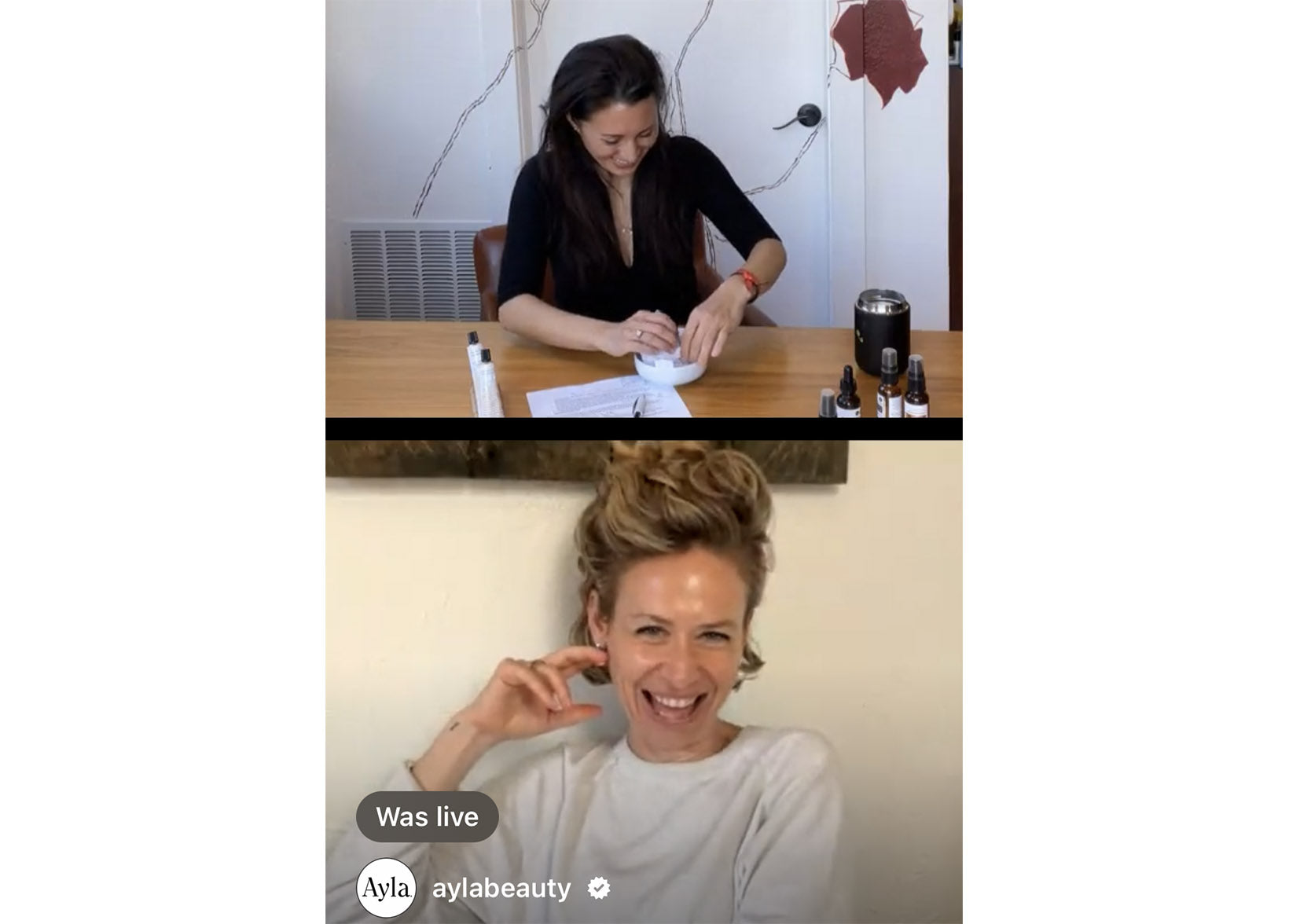 We had so much fun at our Instagram Live Q&A with Kristina Holey, the Director of Skin Health at Marie Veronique. Missed it? Watch the video here.