A guest post by Dr. Pedro Catalá
Pedro's Notepad: Glowing skin for the new year (and all year) 
As a native Spanish speaker, I always find fascinating the English language and some of its expressions, such as "clean slate," "fresh start," or "brand new beginning." To me, they refer to a second chance to begin a new era by leaving behind the errors from the past — which starts with "cleaning up our act," another funny expression which leads to many interpretations.
Purification is a concept deeply rooted in various ancient cultures. It centers on water being used as a sacred tool to cleanse and remove impurities and negative energies, clearing the path to enlightenment. Whether you are a believer or not, nothing makes us feel better than a good shower, where we wash away not only dirt but also negative emotions and stress after a long day.
During the consultations at Ayla in early December (I cannot believe how much things have sadly changed since then, due to Omicron), I had the wonderful chance to talk to many of you. If you remember well, I started the conversation each time with my favorite question: "How do you wash your face?" I know with my tone and my accent, it might sound a bit nosy, but the fact is that how we wash our faces determines how our skin will respond to our regimen overall. 
Thanks to our conversations, I gathered that healthy, glowing skin was on your list of priorities. This is why I decided this week to share some tips on how to achieve it — and yes, you guessed right, with cleansing first. Here are some of my favorites from TWELVE.
Charcoal Peace Calming Cleanser is ideal for a deep, professional-grade cleanse. With key active ingredients such as kaolin clay and activated plant-based charcoal, this cleanser is the ultimate gentle skin detoxifier, removing encrusted impurities while plant oils nourish and boost radiance. It also inspires you to immerse yourself in the sensorial act of cleansing as you feel the formula transform from gel to oil to milk.
Tip: You can use it as a quick mask twice a week if you have other cleansers in your cabinet.
Dara's Water is another favorite. The common feedback I've heard with this product is, "Wow! My skin feels bouncy and elastic," and to me, this is very significant since the three main characteristics of youthful looking skin are proper pH, elasticity, and hydration.
Another product that ticks all the boxes above is certainly Ideal Moisture Level Serum. With the largest molecular size of hyaluronic acid and a combination of skin friendly sugars and antioxidants, it is a powerhouse to achieve a healthy aspect.
Tip: you can mix it with your favorite facial oil to feed the skin's hydrolipidic film. If you suffer from hyperpigmentation, I really like cucumber oil, since it is rich in an amino acid called phenylalanine, which can help inhibit the transfer of melanin. You're welcome ;-)
Also, be generous with your moisturizer. And if you use an SPF as a last step, which you should, I like applying an oil underneath. Why? Because the dispersions of mineral sunscreens like zinc oxide can be quite drying on the skin. Additionally, most of these zinc based formulas are what we call "water in oil emulsions," so they welcome with open arms richer oils before application.
- Pedro
Any topic discussed in this article is not intended as medical advice. If you have a medical concern, please check with your doctor. 
***
Pedro Catalá, founder of TWELVE Beauty, has not only a pharmacy degree, but also a Master's in Botany and a PhD in Natural Product Formulation — a subject that he also teaches at the University of Siena. We love his innovative yet no-nonsense approach to skincare and we're proud to have been TWELVE's first US retailer. Learn more about TWELVE Beauty and Pedro in our Brand Spotlight.
You May Also like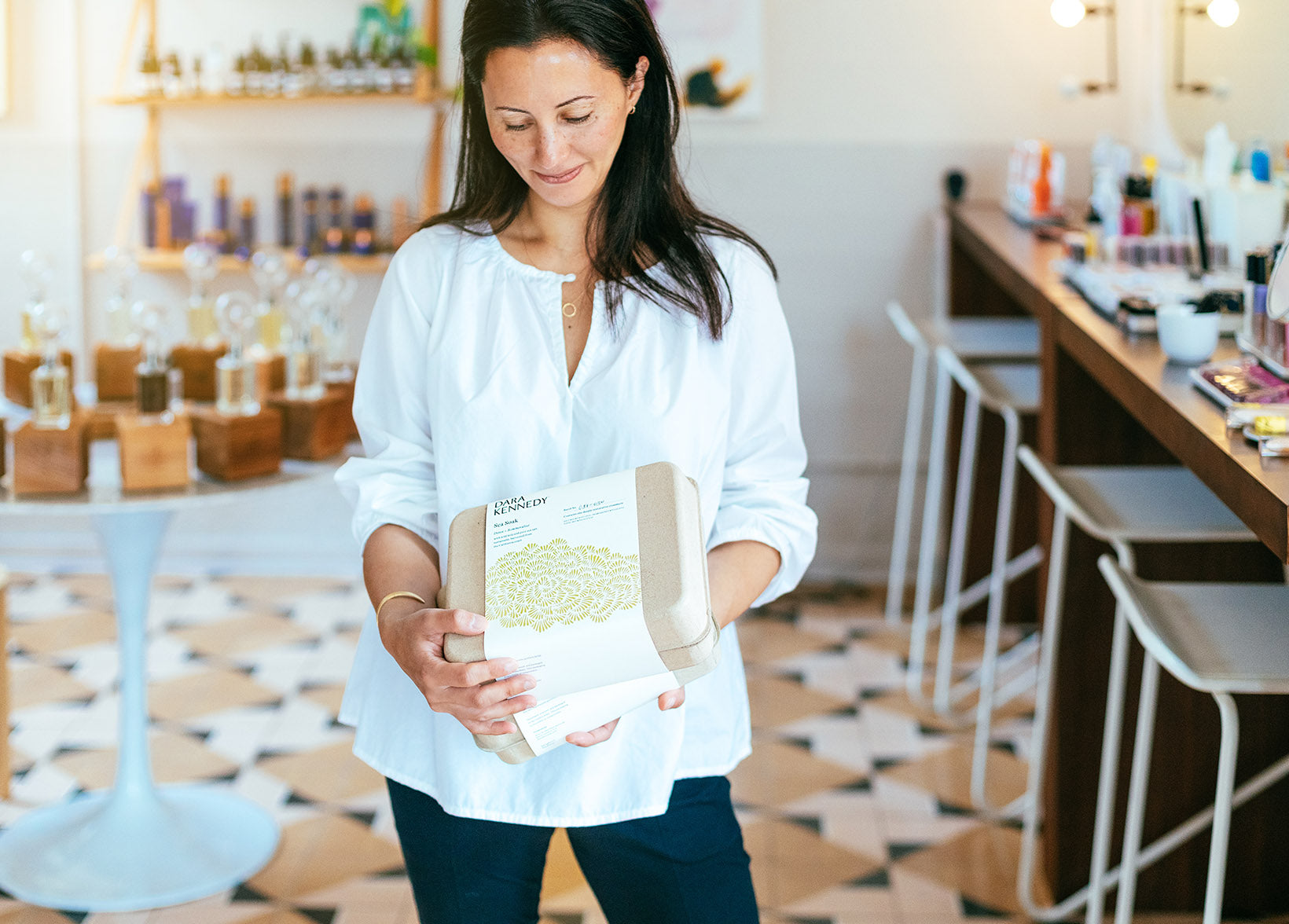 We've been strong believers in the link between great skin and everything that lies beneath it since we first opened in 2011: our skin is, after all, often the first thing to reveal what's going on inside of us. So...