We love answering customer questions, and we've answered a lot of them over the past almost-twelve (!) years. So we thought we'd sprinkle a few of your most frequently asked ones — with our answers — into our blog. 
Q: I've got a lot of new products that I'm really excited about…but how do I use them? Do I put on my serum, and then my oil? Or the other way around?
We love this question since we want you to get the most out of your products, too. Here's the order we generally suggest.
Prep: Start by washing your face and spritzing on a toner or mist, if you use one. If you're wondering if you need one, we find these choices to be particularly helpful in these specific situations —
a. If you're breakout-prone, the Marie Veronique Treatment Mist is an excellent prep step; MyHavtorn's Essence is another great one for sensitive, breakout-prone skin.
b. If you are in a place with hard water that irritates your skin, or your skin is generally fussy, we love the Kristina Holey + Marie Veronique Balancing HypoTonic.
c. If you're very dehydrated, a mist like TWELVE Ultra Revitalising Elixir or YULI Metamorphic Elixir is an excellent way to get your skin on a dewier track. (And don't worry: deMamiel's amazing mist is coming back soon, too.)
Step 1: If you use a spot treatment like The Organic Pharmacy Blemish Gel or Kristina Holey + Marie Veronique Intensive Repair Serum on your breakouts, apply it now and allow it to dry.
Step 2: Apply a serum. Generally speaking, active products like serums will be able to penetrate more deeply if there isn't a rich cream or oil in their way. (Two exceptions: Macrene Actives High Performance Face Cream, which is designed to be applied before serums, and Marie Veronique Multi-Retinol Night Emulsion, which is designed to be applied after oils.
Your serum might be:
OR
A hydrating, firming serum for anytime (like

 

Luzern Firming Collagen Booster), which works beautifully underneath an oil — this combination makes skin look extra glowy 
If you're using more than one serum, we generally suggest applying your products based on weight and activity: the lightest-textured, most active ones first. For instance, a combination we love at night is Luzern's exfoliating AHA Peel Pads, followed by their Serum ReHydrate. 
But don't go too serum-crazy, especially if your skin tends to be sensitive; dermatologists we admire, like Dr. Elizabeth K. Hale, recommend a more minimal approach so that you're less likely to end up with irritated skin.
Step 3: Apply your moisturizing lotion, cream, or oil over your water-based serum (or just-misted, damp skin) to help them absorb more easily. This is especially important when you're using oils: since your skin is composed of water and oils, it absorbs a blend of the two better than a straight oil applied to dry skin, which can tend to feel like it's just sitting on top.
- Lotions and creams have a blend of water-based and oil-based ingredients already mixed together for you, which makes things easy. Luzern's Force de Vie Creme Luxe has been one of our best sellers since day one; we're also big fans of M Picaut's lush Skin Perfect Moisturizer. 
- Oils can be a nice choice if your climate is variable, since you can apply them with a lighter or heavier hand as needed; Vintner's Daughter is a longtime favorite for its brightening effect and lack of greasiness, and we also love MyHavtorn's Facial Oil for its beautiful performance on rosacea-prone skin
- You can use them together, too. During cooler months, patting an oil on top of a rich cream, like TWELVE's Nutritive Repair Emulsion, can turn dry skin to dewy. Another option: layering de Mamiel's magnificent Skin Recovery Concentrate over your oil or your cream. It's a balm that melts into your skin, feeling deceptively light while providing serious, buttery nourishment.
And if you feel your eyes need a little extra care, some of our favorites these days are TWELVE's Rapid Eye Treatment and de Mamiel's Essential Eye Fix. We like to add our eye products as a last step in the evening.
Step 4 (daytime only): Apply your sunscreen last, always: it's designed to form a protective shield over your face. Then, if you wear it, move on to makeup.
And a final word on timing: Products from some brands, like Marie Veronique, work best when layers are applied quickly. But with others, waiting will prevent your layered products from pilling, especially if you wear foundation. If you're working a new product into your regimen, take a couple of days to see which approach works best for you — and if you have any questions, we're always here to help.
You May Also like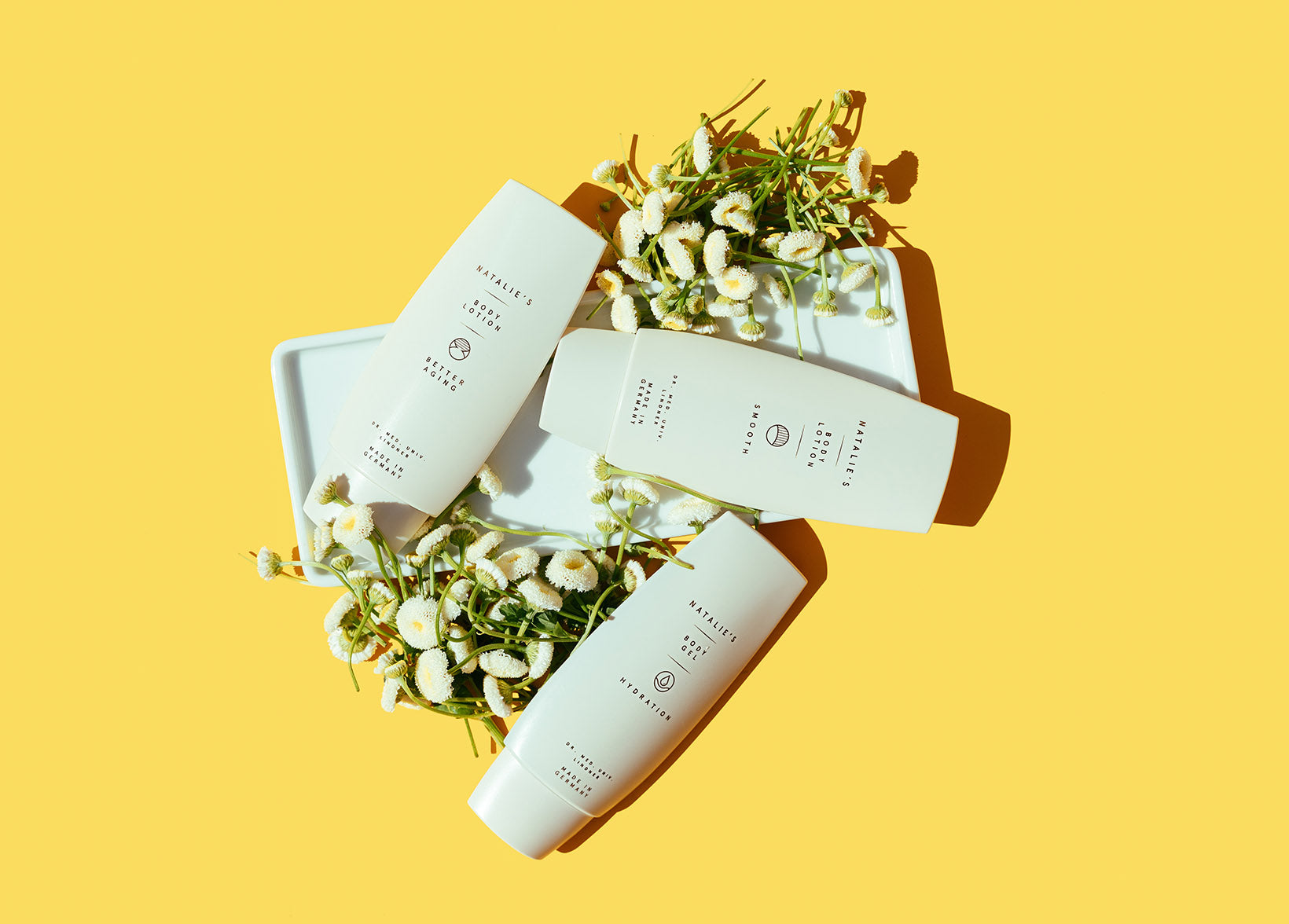 Dr. Natalie Lindner shares her top tips for a smooth shave that leaves you with skin that's soft and soothed, too.