Vitamin C is a great ingredient to look for in skincare; it's one of our favorites. But is it a must? Without it, will we end up aging decades before our time? Should we all be using vitamin C forevermore?
In general, we avoid any type of "should." And although we love Vitamin C in skincare products, we're here to tell you that it belongs in the same breath as "excellent," "proven," and "solid choice," — but not necessarily "should." Here's why: 
Vitamin C is an absolutely essential nutrient in general: it's needed for tissue growth and repair everywhere in the body, including the skin, and our bodies don't produce it naturally. So we need to get it through a healthy diet and/or a good supplement. And the great news is that Vitamin C that is ingested (through food and/or supplements) is what's going to efficiently get to the dermis, where all the really exciting collagen-building action happens. Because of this, we are huge proponents of Vitamin C supplementation, internally.
Vitamin C you ingest will not as easily get to the outermost layers of the skin, where it has a slightly different action.
Vitamin C, applied topically, is truly excellent at protecting against environmental stress; it works beautifully, in combination with sunscreen, to prevent photoaging. This will keep your skin looking and feeling healthier for a longer period of time by, among other things, allowing your skin's natural collagen-building processes to proceed efficiently instead of keeping it on a rapid-aging treadmill. As a bonus, it's also helpful with hyperpigmentation (just be patient!).
But here's where we go from "should" to "solid choice": if you're getting the Vitamin C you need in your body, there's a good chance that topical application could have a more limited effect. And there are plenty of other ingredients in nature's antioxidant arsenal that can be just as protective against photoaging, just as good at allowing your skin's collagen-building processes to proceed efficiently, and just as good at addressing hyperpigmentation.
Some, in fact, might jump from "just as good" to "better," in certain cases. Vitamin C comes with a fair amount of baggage from a formulation perspective: it's most powerful in the form of ascorbic acid, but that's not well tolerated by some (especially more sensitive) skin. And while Vitamin C derivatives are more stable and better tolerated, they're much less powerful; they need to be broken down in the skin before they can be useful. On the other hand, there are many other antioxidants out there that don't need to be broken down in the skin in order to start working. Some of them can be more active, more quickly — and they also don't degrade as quickly as Vitamin C does once it's in its free form.
Are those other ingredients hard to find? Typically, yes. They're often less frequently studied, and "we need Vitamin C" is something that just makes sense (many of us grew up drinking orange juice in the morning), so we all tend to default to C. But does that mean that you're missing out if you're not using a Vitamin C serum on your face? Absolutely not: if you're eating lots of fruits and vegetables, maybe taking a Vitamin C supplement, and using a product with great, well-researched antioxidants on your skin during the day (under your sunscreen, please, we beg of you), there's no need for FOMO. You already have an A+.
And if one of those antioxidants happens to be Vitamin C, fantastic. But if you've got the above covered otherwise, we're not giving out extra credit for that — you don't need it. You're set.
PS We're not the only ones who think it's not necessarily the be-all, end-all: check out this article from The New York Times.
**
Want to read more? We love this paper all about the roles of Vitamin C in skin health.
Done reading, but want to know what products to consider? We've got you.
INTERNAL VITAMIN C SUPPLEMENT
Our favorite Vitamin C supplement is this one from LivOn Labs.
TOPICAL VITAMIN C
We love these products that specifically feature Vitamin C in their formulas: all well-formulated, all fantastic, all solid choices.
Marie Veronique Vitamins C+E+Ferulic Serum
Kristina Holey + Marie Veronique C-Therapy Serum
Luzern Serum Absolut V15
YULI Liquid Courage
Macrene Actives High Performance Face Serum
Ursa Major Brighten Up Vitamin C Serum
Luzern Absolut Radiance
Vintner's Daughter Active Treatment Essence
OTHER A+ STUDENTS THAT ARE JUST AS SMART
No Vitamin C, specifically, but you'll get the serious antioxidant protection you need to encourage healthier skin — with a bonus of brightening. And in the case of the Sea Serum, you'll actually get far more than you could with Vitamin C alone. (A++? We think so.)
Dara Kennedy Sea Serum
TWELVE Beauty Ideal Brightening Corrective Serum
YULI Ambrosia Beauty Nectar
De Mamiel First Fix
Ursa Major Mountain Glow Golden Serum
MyHavtorn Facial Oil
You May Also like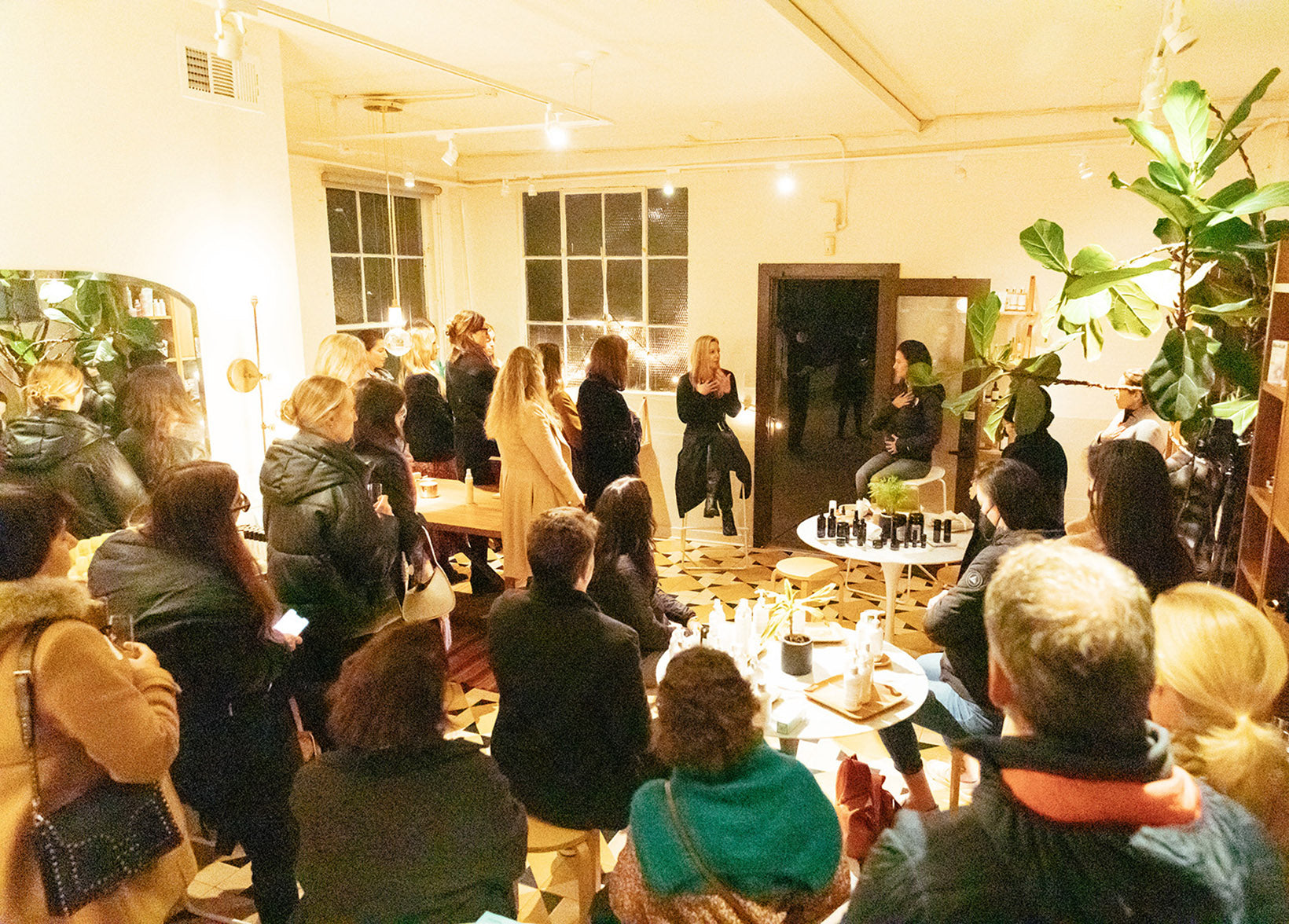 Annee de Mamiel shares a diaphragmatic breathing exercise — a reminder that, yes, in fact, we could probably breathe a bit more deeply in our everyday lives.