Just a week after putting the Sea Serum on our shelves, we started getting notes like the one above, which thrill us. But it usually wasn't until Week 3 when our Sea Serum testers came to us, flabbergasted, reporting that they "didn't think a skincare product could do this."
So, since our earliest purchasers haven't gotten there quite yet, we'll start sharing what our own team members noticed after 1-2 months of daily Sea Serum application. You'll notice that everyone's experience is a little different, which, to us, is one of the most exciting things about this unlike-any-other product. 
Emi: "I noticed brighter skin first, followed by firmness. The moisturizer I applied on top felt like it was working better, too. But improved skin texture and redness reduction are what I really noticed at 30-ish days — and it was like a "whoa, what?!" moment of waking up, looking at my face in the mirror, touching it, and realizing it both looked and felt totally refreshed and calmed and smoothed out. I'd had some bumpiness around my jawline that just went away. And in the past week or so (somewhere inside my second month of using it daily), I've noticed generally calmer skin that seems to recover better after moments of sensitivity, which tend to happen after I eat something that I react to, for example. It's just more resilient."
Natalie: "As an Ayla employee and Dara devotee for nearly three years, I have likely tried every serum we have ever sold. And I have not been let down with any that I have tried; they all have benefited my middle aged, tired-mom skin. However, the Sea Serum is the first one to make me gasp out loud. The texture itself is light and silky, and immediately after the first application there is a noticeable glow. But the real magic is what happens after week 1, week 2, week 3, and for me, several months in. My skin is much more even in tone, discolorations in pigment seem to have disappeared. Fine lines have smoothed away, it's also significantly firmer, and it feels dramatic to say but also accurate: there is a certain luminous quality to it now that I have not found with any other product." 
Andrea: "I noticed a stark difference in my skin's tone and hydration levels, in addition to less breakouts. I moved to the Bay Area from LA at the beginning of the year, and the stress of moving in addition to my new hot yoga habit shifted my skin into more breakouts than I've ever experienced…I did not experience acne as a teen, so handling these blemishes was a new experience for me. When I started using the Sea Serum, I did not think that it would be the product to help with the breakouts, but sure enough I have not had any new breakouts in the past month and have seen my post-inflammatory hyperpigmentation fade quicker than normal, making this a fast favorite and a must-have in my routine. I also feel that the Sea Serum helps my other moisturizers and serums sink into my skin more deeply, leaving me hydrated all day. I can't live without it now." 
Elena: "I'm 53, with dry skin, so I'm always looking for products that deeply moisturize. The Sea Serum seems to give my skin the drink it needs. I find it so hydrating even though it's got a light texture. It really packs a punch. I've used it for 1.5 months and I've noticed my skin feeling more hydrated, smoother (dare I say "plumper"?), and it feels more resilient — my skin bounces back into place better. I can't wait to see what it does in the coming months! It layers easily, too. I've experimented quite a bit and I can say for sure that it plays well with others. Seriously...I LOVE the Sea Serum." 
Kelly: "The very first thing I noticed within a day or two after using the Sea Serum was how hydrated my skin felt, especially on my chronically dry cheeks. I was surprised by how quickly the visible changes followed next: my skin tone has become noticeably brighter, more even-toned, softer, and smoother, as the deep lines on my forehead have become less pronounced. But the real test came when both my teenage daughters recently complimented me on how good my skin looks. And that's all I needed to hear. My 14 year old asked if she could start using Sea Serum, to which I emphatically said, "No!" She will likely try to steal it anyway. I can't say I blame her; the Sea Serum is a truly efficacious product and it has sealed its spot into my skincare routine." 
We'll keep adding more — and you can check out the Sea Serum in the press, too.
You May Also like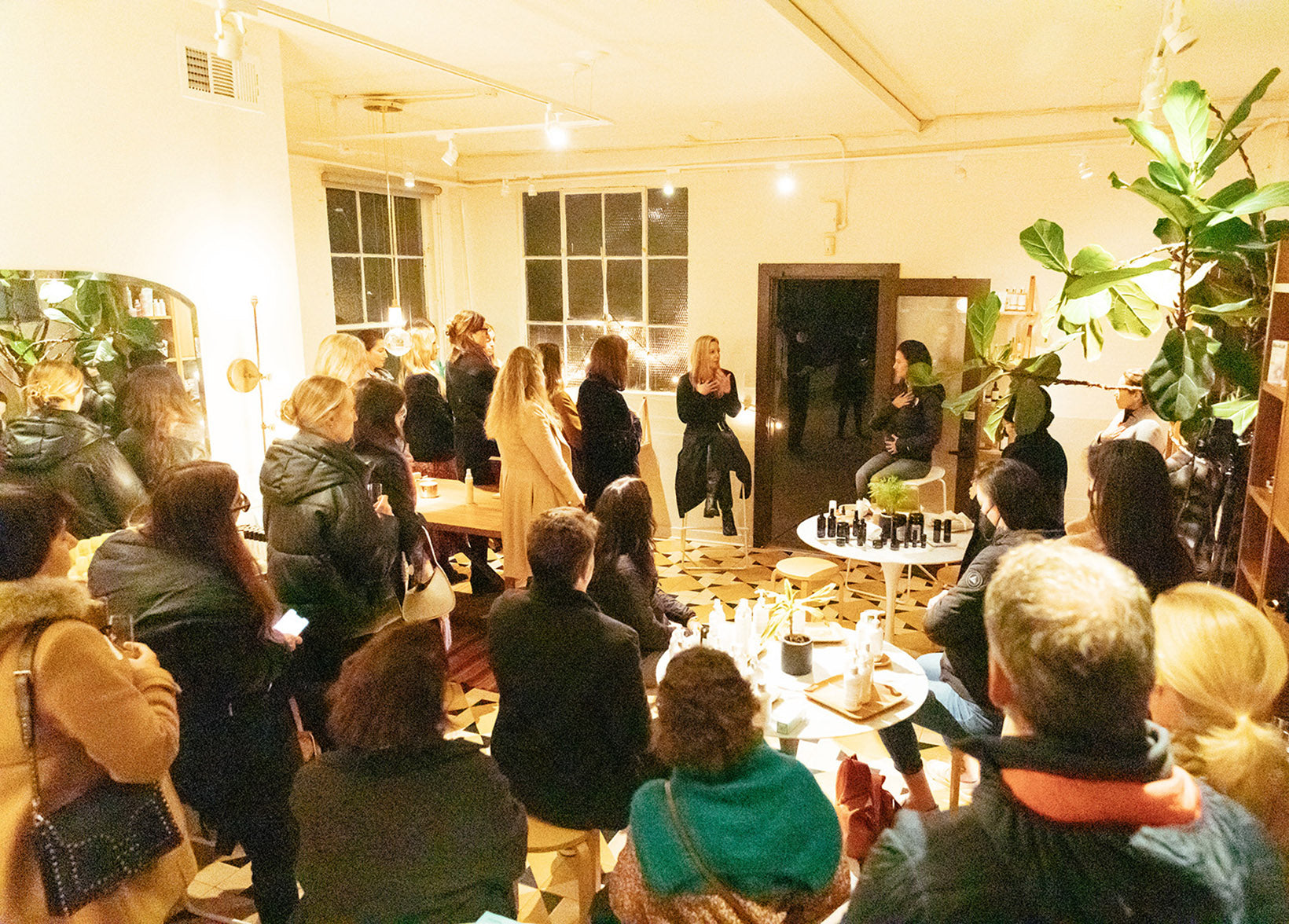 Annee de Mamiel shares a diaphragmatic breathing exercise — a reminder that, yes, in fact, we could probably breathe a bit more deeply in our everyday lives.