Much to our delight, EVOLVh's founder, Boris Oak, popped in for a visit to our SF studio. Even more delightful? He told us his secret to keep curls frizz free. Read on for his tips and an introduction to the new SmartCurl line from EVOLVh. (EVOLVh has long been a favorite for curly hair, so it's no surprise that SmartCurl has already been met with rave reviews.)
***  
Ayla: How exciting — you've created products just for curls!
Boris: You know, people with curly hair are always on the hunt for something a little better. And curly hair tends to be more work — especially in the summertime. Curls are very humidity-reactive. When hair responds to moisture in the air by getting frizzy, it's like a cry for help: your hair is trying to get water molecules from the air. So, if you can satisfy your hair's need for moisture internally, it won't be as needy and won't be crying out for help through frizz. We decided to create a set of products for curls that start by addressing hair's need for moisture on an internal level.
 
Ayla: Tell us more about that.
Boris: Most curl products are formulated with a lot of oils and topical ingredients that can coat the hair – silicones, panthenol, and oils. These types of ingredients are fine if you're just trying to mask the issue, but we actually try to infuse specific short-chain fatty acids into the hair. These ingredients have a smaller molecular size than an oil, for instance; because of that, they can enter the hair all the way to the cortex, satisfying its need for moisture on a deeper level. And with our products, hair is much less frizzy, but without the coating — it feels better to the touch, too.
Ayla: So where do you suggest starting, if you're new to SmartCurl?
Boris: I'd start with our new SmartCurl Hydrating Wash, SmartCurl Hydrating Conditioner, and SmartCurl Leave-In Conditioner — they can help curls become a lot more manageable even before you think about styling. The Wash and Conditioner are an amazing pair of products for curls. And the Leave-In, which is made specifically for curls, gives you added fatty acids and a low pH to help close hair's cuticle for a smooth finish.
Then, our new SuperCurl cream is a great one-step styling product: it creates definition in the hair but is also like a deep conditioning treatment at the same time. It thoroughly moisturizes your hair as it styles. This is unique, because most curl products that are geared towards creating definition end up drying out the hair, like creating glue in the hair to create ringlets – it leaves you with that crunchy effect. With ours, you get zero crunch, lots of moisture, hair feels supple and soft, and you still get a lot of definition.
You can also start out with our Curls Discovery Kit, which is an easy introduction to our new curl products — and it's also a great value. 
***
And if you don't already know the story behind this company, it's a great one: click here to get the full scoop. And if you need any help choosing the right formulas for your hair, just give us a call or email us at help@aylabeauty.com. If you don't already know this, you do now: we love giving advice and opinions.
You May Also like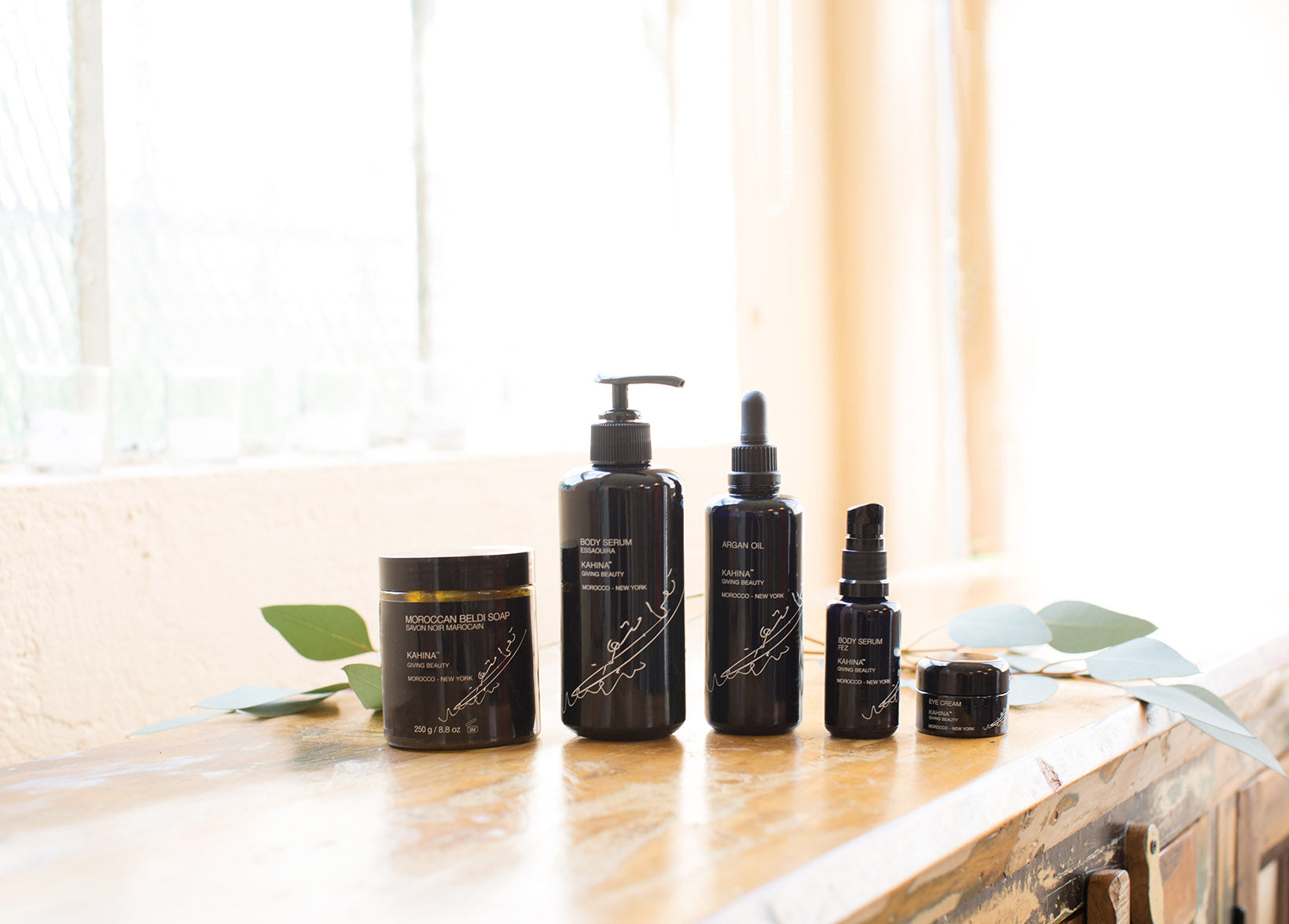 Kahina's founder, Katharine L'Heureux, tells us about her journey as a pioneer in organic skincare — and what inspires her ever-forward-thinking mind these days.