Much to our delight, EVOLVh's founder, Boris Oak, popped in for a visit last week. Even more delightful? He showed us some new products that are not only excellent but also might fall under the "where has this been all my life" category — especially if you color your hair. Read on for the story behind these game-changing new products.
***  
Ayla: We know you know a lot about color treated hair, having worked in and around hair salons for many years. It's exciting that you're formulating specifically for color treated hair now.
Boris: Yes, we recently launched a shampoo and conditioner that were designed specifically for color treated hair called SmartColor. They'll actually help color stay in hair longer – they'll reduce fading – and prepare hair for the next time you color.
 
Ayla: That sounds quite magical. How do they do that?
Boris: They contain a special amino acid called L-Tyrosine at a very high concentration. It's like a magnet for color pigment: it grabs onto color and keeps pigment molecules in hair for a longer period of time.
The formulas also help even out porosity. You can think of porosity sort of like potholes in your hair — they form through the hair processes, like coloring, over time. Porosity can make it hard to get an even tone from roots through ends, which can result in the ends looking darker, or color banding or spotting. The SmartColor products, especially the conditioner, help fill out porosity and you'll see a more even tone when you color your hair after you've been using them.
You can amplify that even more when you use our UltraRepair Masque. We recommend masking every 3-4 washes, and always either the day of or the day before your next color service.


Ayla: You've mentioned this UltraRepair trick to us before. What exactly should we do?
Boris: The day you're going to color your hair, wash your hair and use the mask, but don't rinse it out. This will help color deposit better and more evenly. A lot of colorists have started using our mask as a pre-coloring treatment in their salons, because dealing with porosity can be a big pain.


Ayla: But don't colorists often try to get hair as clean as possible before a color treatment?
Boris: Yes, that's true — if you're using products that coat the hair. A lot of haircare products contain ingredients like silicone and panthenol, which can coat and build up on the hair, so colorists sometimes use a clarifying shampoo before a color service to remove that residue. But EVOLVh products don't contain any ingredients that coat the hair like that. UltraRepair's key ingredient, like the SmartColor Shampoo & Conditioner, is also L-Tyrosine. It contains a lot of other beneficial ingredients, too, to protect against breakage and splitting. But the improved color deposit is a great, visible benefit in addition to the soft, silky hair it delivers. A lot of stylists have found that it's a good alternative to Olaplex — it protects against breakage, like Olaplex, but it's much better at helping color deposit on the hair.


Ayla: One last question. We get asked frequently about good hair color brands; do you have any favorites?
Boris: Mine are probably All Nutrient and Organic Color Systems. Both are effective and cleaner than most, and you can search for stylists that use their color products on both of their sites.
***
Want to try the whole Evolvh system for color treated hair? Boris put together a Color Discovery Kit that includes generous travel sizes of the SmartColor Shampoo and conditioner, the UltraRepair Reconstructing Masque, and the SmartStart Leave-in Conditioner. 
And if you don't already know the story behind this company, it's a great one: click here to get the full scoop. And if you need any help choosing the right formulas for your hair, just give us a call or email us at help@aylabeauty.com. If you don't already know this, you do now: we love giving advice and opinions.
You May Also like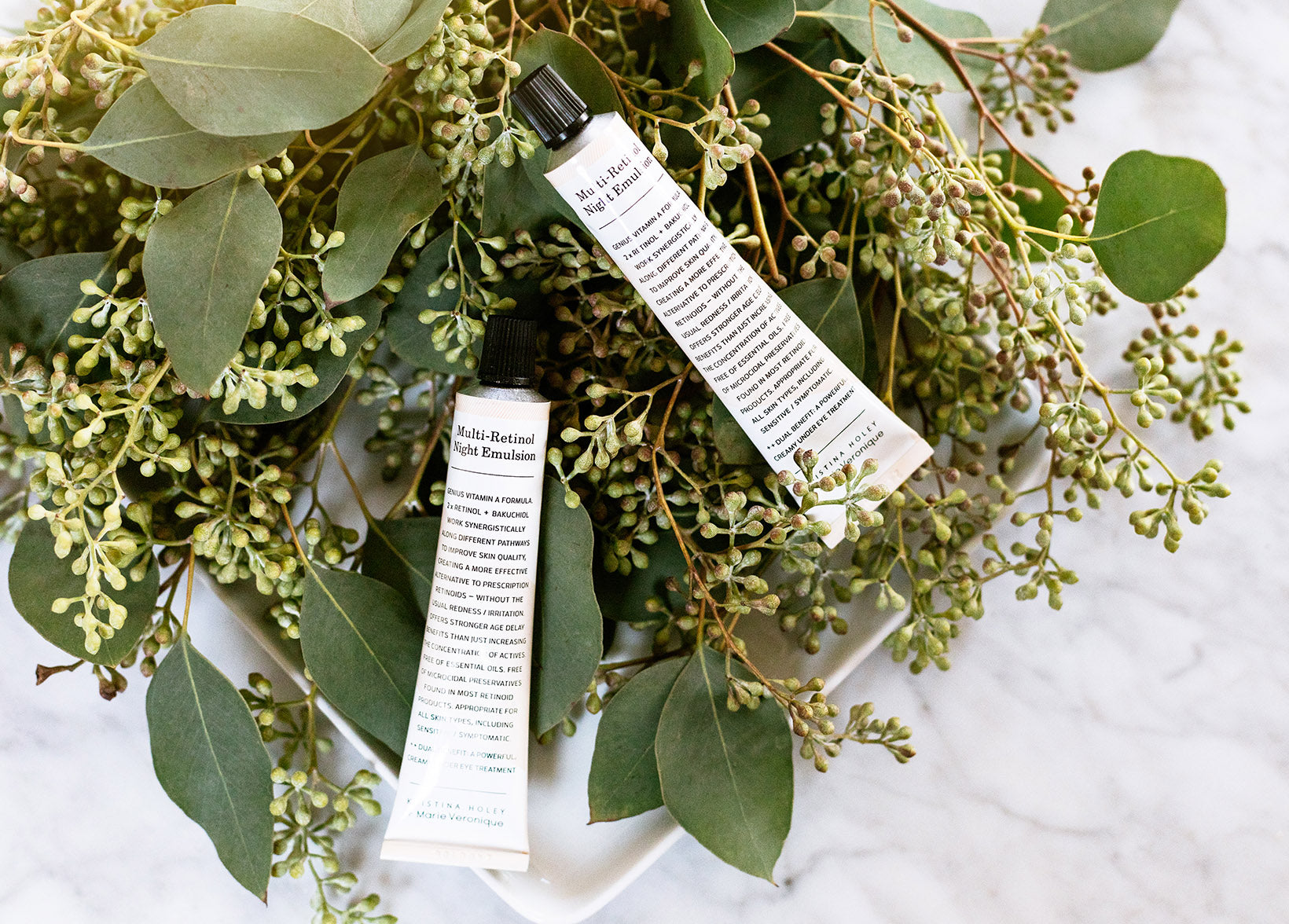 We're thrilled to have Marie Veronique's Multi-Retinol Night Emulsion on our shelves. To find out why Marie herself loves it so much, check out her musings on our blog.