EVOLVh does many things well, but one of the first things we noticed was how beautifully volumizing their products can be. No crunch, no dryness — just bouncy, shiny, touchable hair. So we had to ask their founder, Boris, "How do you do that?" He popped in for a visit to our San Francisco studio to share some of his secrets. 
***
Ayla: What made you decide to tackle volume as one of your first areas of focus for Evolvh?
Boris: Volume is a big concern for a lot of people. The biggest challenge is that most volumizing products tend to be very drying to the hair, so achieving more volume can be a frustrating experience: you get more volume but with it comes dryness. And volumizing products often leave a lot of residue or gunk in the hair, so your hair just doesn't feel good with them in it.
We have a very different approach to volume that I like to think of as "clean volume." With these products, you don't just have clean ingredients; your hair also feels clean.
Ayla: Tell us about the routine you've created.
Boris: It starts with our Ultrashine Shampoo and Conditioner. These products are extremely lightweight! The way they work is they cause hair to become more elastic, infusing specific amino & fatty acids into the hair to give it bounce. Added bounce naturally makes hair more voluminous. 
I always suggest following those with our SmartVolume Leave-In Conditioner. Unlike others, this is a leave-in conditioner and detangler that actually volumizes, so you get a boost of both moisture and volume at the same time. The formula uses flax to volumize, which doesn't leave hair feeling crunchy; it'll have lots of movement, and you can run your fingers through your hair without feeling the product.
And, unlike a lot of volumizing products, SmartVolume leaves hair looking and feeling nice and smooth: it protects against heat styling and UV induced damage with fatty acids, and since it has a very low pH, it allows each hair strand to have a closed cuticle, so your hair ends up super smooth and shiny. It's pretty amazing. SmartVolume is one of my all-time favorite products.
Ayla: We can see why — any special usage tips you can share with us?
Boris: Well, it works even if you just air dry your hair. But if you want more volume, maximum volume, I suggest using it with a blow dryer. A good rule of thumb with volumizing products is to spray at the root and blow dry away from the scalp. Applying it to the root of the hair provides more support to get lift off the scalp.
If you want to take it to the next level, you can apply TotalControl Styling Creme right after you apply SmartVolume. We made TotalControl specifically to create even bigger volume. Take a nickel sized dollop of TotalControl, emulsify it in your fingers, apply it mostly at the root — get it as close to the scalp as you can — and then blow dry it away from the scalp for the biggest, tallest results.
Ayla: What if you're feeling lazy, or it's hot out, and you just can't deal with your blow dryer?
Boris: Even if you air dry, you'll get a nice lift at the scalp with TotalControl. Just apply a little more of the product at the root, then comb it all back with your fingers or a brush and let it air dry. That's what I do!
And both TotalControl and SmartVolume can be reapplied to dry hair to add volume later in the day, or on days you don't wash your hair. 
***
Want to try all four of those products? Boris put together a Volume Discovery Kit that includes generous travel sizes of all of them. 
And if you don't already know the story behind this company, it's a great one: click here to get the full scoop. Need any help choosing the right formulas for your hair? Just give us a call or email us at help@aylabeauty.com. We love giving advice (and opinions).
You May Also like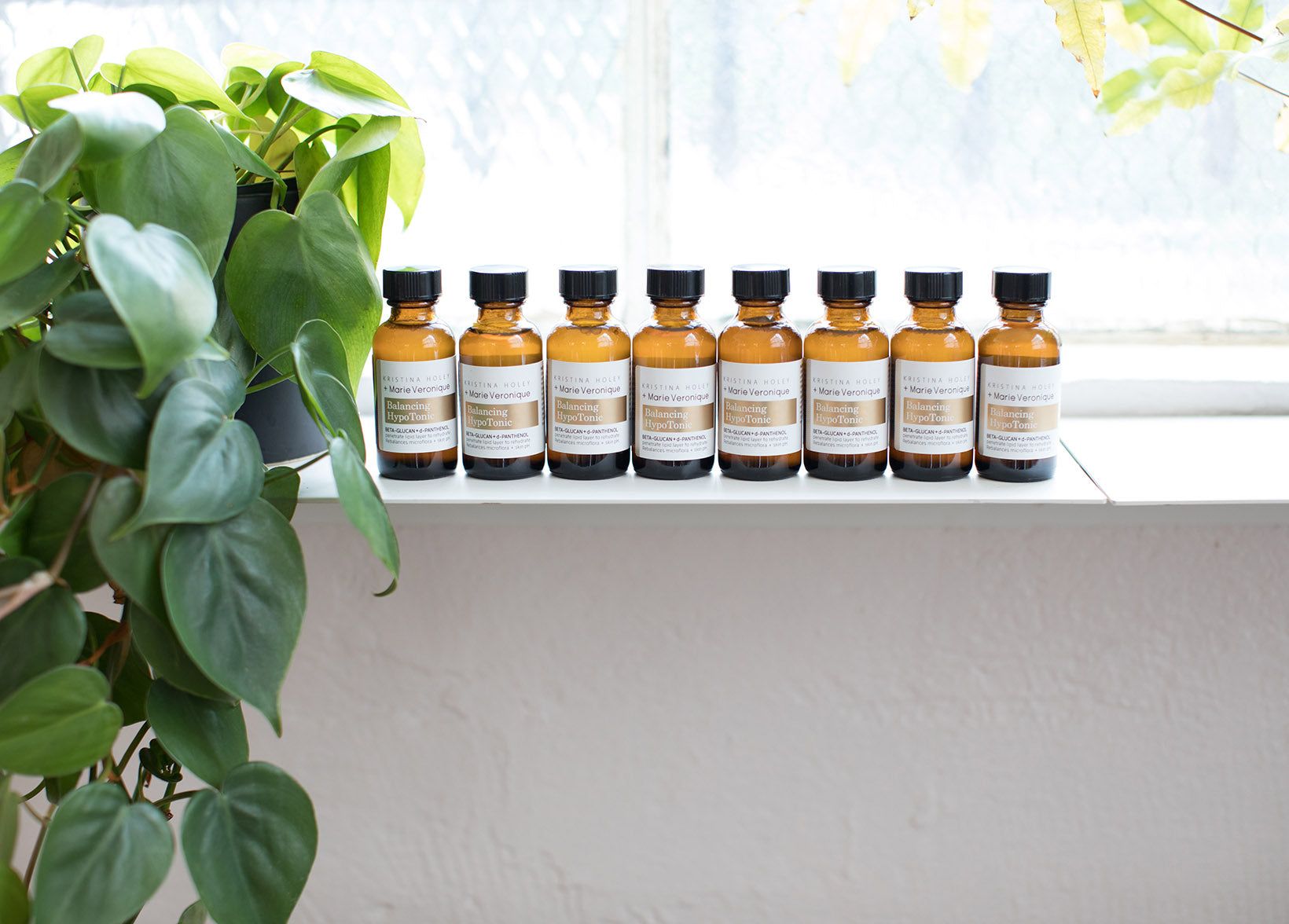 Marie Veronique discusses how we can think about our skin's needs as we travel, especially as the weather gets warmer through spring and summer — and in general.