Glow Island from TWELVE Beauty isn't like any other product we've seen. In the words of its formulator, Pedro Catalá, it's like "an Instagram filter without coverage: it gives you a nice, subtle tone without makeup for a quick, fresh-faced effect...a summer holiday golden glow."
If that sounds like just what you've been wishing for, it probably is. It's incredibly easy to use, provides an instant illuminating effect, and works across all skin tones, which seems like witchery. Or is it just Pedro's special genius? Maybe it's both. Check out Dara's interview with him about the secrets behind the formula – and why it's become a runaway best seller for TWELVE — below.
**
Dara: Glow Island is a product that is a little hard to describe, because it's so versatile. How do you most frequently describe it?
PEDRO: I like to describe it as an Instagram filter without coverage. It gives you a nice subtle tone without being made up for a quick, fresh-faced effect.
Dara: Well, that sounds ideal. Another thing we love about Glow Island is that you can use it under other products, mix it with other products, or even apply it on top of sunscreen — we've never heard of a self-tanner that is so easy to use. How is this one so foolproof?
PEDRO: "Easy to use" is at the core of what we do. To me, skincare should be simple yet effective — and fuss free, so people can commit to a fruitful routine. I personally love hearing from people who have loved mixing Glow Island with primer, or applying it on top of sunscreen as a last skincare step.
Dara: Does it suit any skin tone? What will the palest skin tones notice when they use it, for example, and what will the darkest skin tones notice? What if you're somewhere in between?  
PEDRO: This was the main challenge I encountered when I was formulating. The idea was to create one product that encapsulated the effects I wanted to bottle without having to create dozens of shades.
During the experimental part of our development, we tried it in every skin tone possible, and the feedback was phenomenal. Having said that, on some people the tanning effect is more obvious, but it never leaves you super dark or with stripes. This is not your average self-tan.
Dara: Glow Island has become a runaway best seller for you. Why do you think that is?
PEDRO: This is the first color product in the range, and I could not be happier with the feedback since I have been playing with pigments for a very, very long time.
It helped that we developed it in collaboration with Ana Albiol, who is a well-known author and makeup enthusiast in Spain; we've known each other for years. She was the one who suggested the product since she lives in Lanzarote (a slice of paradise in the Atlantic), and her strong follower base was asking her for recommendations on how to achieve a sun-kissed, "island living" glow. She made my life so easy because she described meticulously all the effects that the ideal product should have. For us mortals, who are not lucky enough to live on a beautiful island 365 days a year, this is the closest your skin will get.
***
We love this unique product from TWELVE: check it out here. And be sure to check out Dara's Water from TWELVE, too — also unique, versatile, and, in our view, indispensable.
You May Also like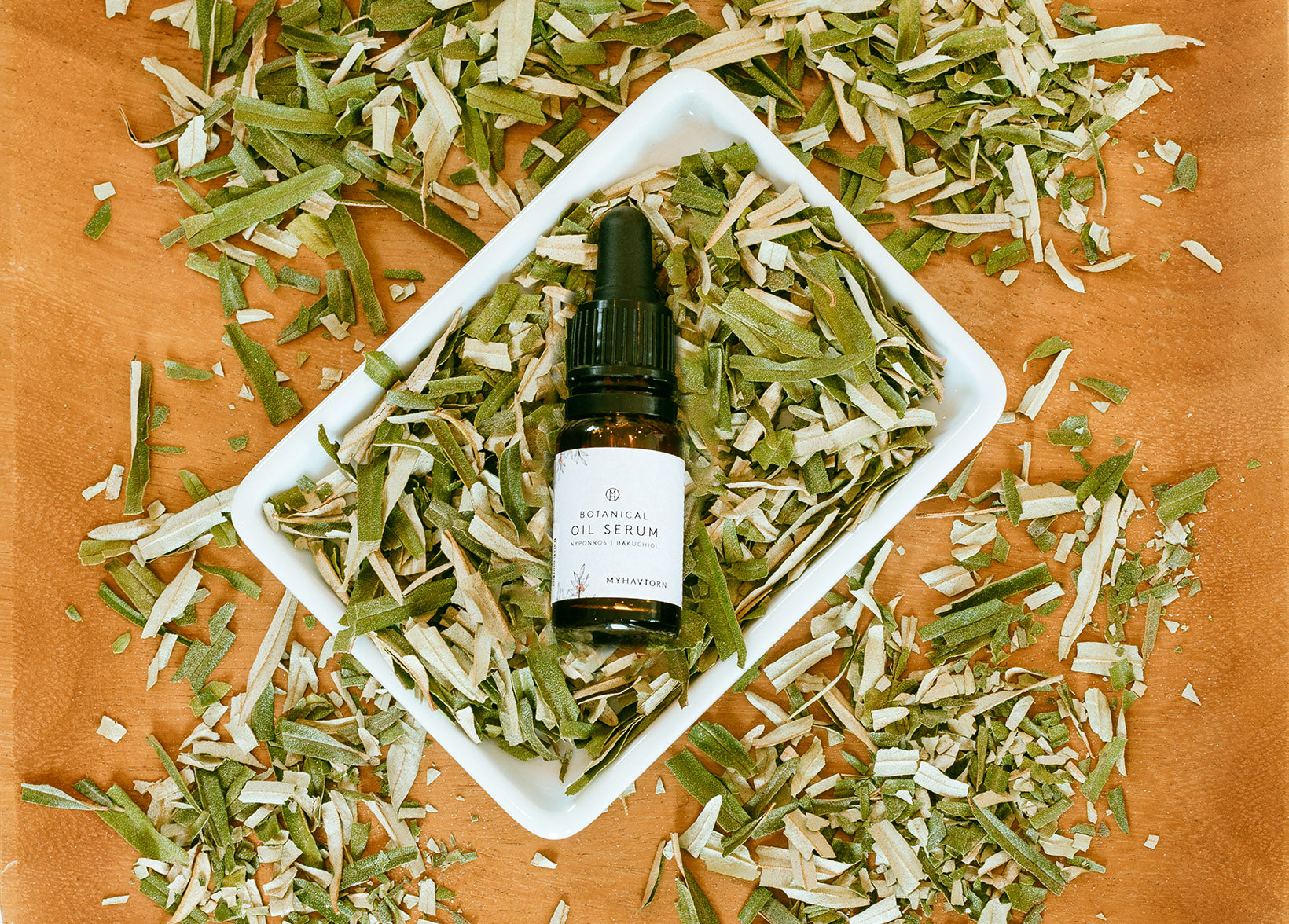 MyHavtorn is a brand that's been very close to our hearts since we became their first US retail partners ten years ago. While "farm to face" had a brief, trendy moment, what we love about MyHavtorn is that they...