Pedro Catalá — founder and formulator of TWELVE Beauty — is one of the most thoroughly educated founder-formulators we know; he has not only a pharmacy degree, but also a PhD in Natural Product Formulation, a subject that he also teaches at the University of Siena. He travels constantly, so we felt there was no better person to ask about in-flight skincare. Read on for his tips and some surprising facts about humectants.
Ayla: Do you have any specific skincare rituals when you travel?
PEDRO: The night before, I make sure I apply a thicker layer than usual of my Nutritive Repair Emulsion. It is rich in linoleic acid that comes from the most sustainable source, spent grain wax — it is a byproduct that would have gone to waste after cleansing these grains in the food industry. It helps my skin to minimize the dreaded TEWL (Trans Epidermal Water Loss).
Before I board (with clean face — I suggest that you let your skin breathe, too, with no foundations or unnecessary make up), I apply tons of Hyaluroil Lip Treatment. I admit I go a bit over the top, but it really helps my lips to be in top form during a long flight.
I avoid any use of mists or toners during the flight: they are packed with humectants, which work wonderfully outside the plane but not in super dry environments like an airplane in flight. Instead, I apply a rich dose of Intelligent Frontier Facial Oil and give myself a nice facial massage with it, and then later I seal in all the benefits with the Essential Bio-Technological Moisturiser. If you do want to mist something, you can just fill a clean bottle with a spray pump and pure mineral water.


Ayla: OK, this is interesting. Tell us more about humectants and why we shouldn't use them during flights.
PEDRO: Humectants have been used in skincare for many decades. The most common ones are glycerol, sorbitol and propylene glycol. Their main two properties are:
- To prevent creams from drying out during storage and use
- To attract moisture to the skin's surface
Although the statement above seems very simple, the way humectants work is quite complicated. Humidity levels where you live and the condition of your skin (whether it's dry or well hydrated, etc.) deeply affect the amount and speed of water transfer between the atmosphere and your moisturizer.
The important fact that you need to know is that these substances are generally safe to use and their usual doses are effective enough to protect the formulas — but they're also way too low to draw water away from your skin, contrary to popular belief. But when it comes to flying, it's different: you can't compare the artificial dry air of an airplane cabin even to a desert type environment. This is why I don't recommend using toners during flights.
During the last few years, hyaluronic acid, together with other common ingredients such as sodium pca, fell under the category of humectants due to their ability to draw moisture. From a chemical point of view, though, I consider them to be hygroscopic molecules because they can attract water and hold it in, as materials such as honey, caramel, and aloe vera can.
In the particular case of hyaluronic acid, I see it more as a film-forming molecule, as it does not penetrate but instead creates a permeable barrier on the skin that reduces the TEWL and retains the water on the skin's surface. I personally do not like hyaluronic acid on its own, as it works best in combination with other ingredients — moisturizers, antioxidants, etc. And I do use it in flight — in fact, when I fly, I use a combination of few drops of my Intelligent Frontier Facial Oil combined with some drops of Ideal Moisture Level Serum.

Ayla: Any other travel tips?
PEDRO: Even while traveling during the day, I tend to sleep: the more rested you are, the better your skin will look when you disembark. This is why I watch what I eat during the flight, avoiding caffeine and sugary foods.
If my aisle is pretty empty, sometimes I apply The London Mask and leave it on my skin to do its work for a good half hour. I was never shy about it, but somehow nowadays I feel a bit more self-conscious.


Ayla: We are so excited that you've now made these kits so that we can all use TWELVE while we're traveling!
PEDRO: The intention behind these travel kits was for people who use the brand and swear by the results to be able take their favorites with them. The bags have been hand-stitched by an artisan named Paca in a super picturesque town called Gata de Gorgos (100 km south of Valencia), so no two of them are identical.
And by the way…my last tip is keep your skincare stash with you. No matter how strongly you may feel that it belongs in First Class, if your ticket is Coach, do not leave your kit in the front rows of the plane. You are going to need it.
You May Also like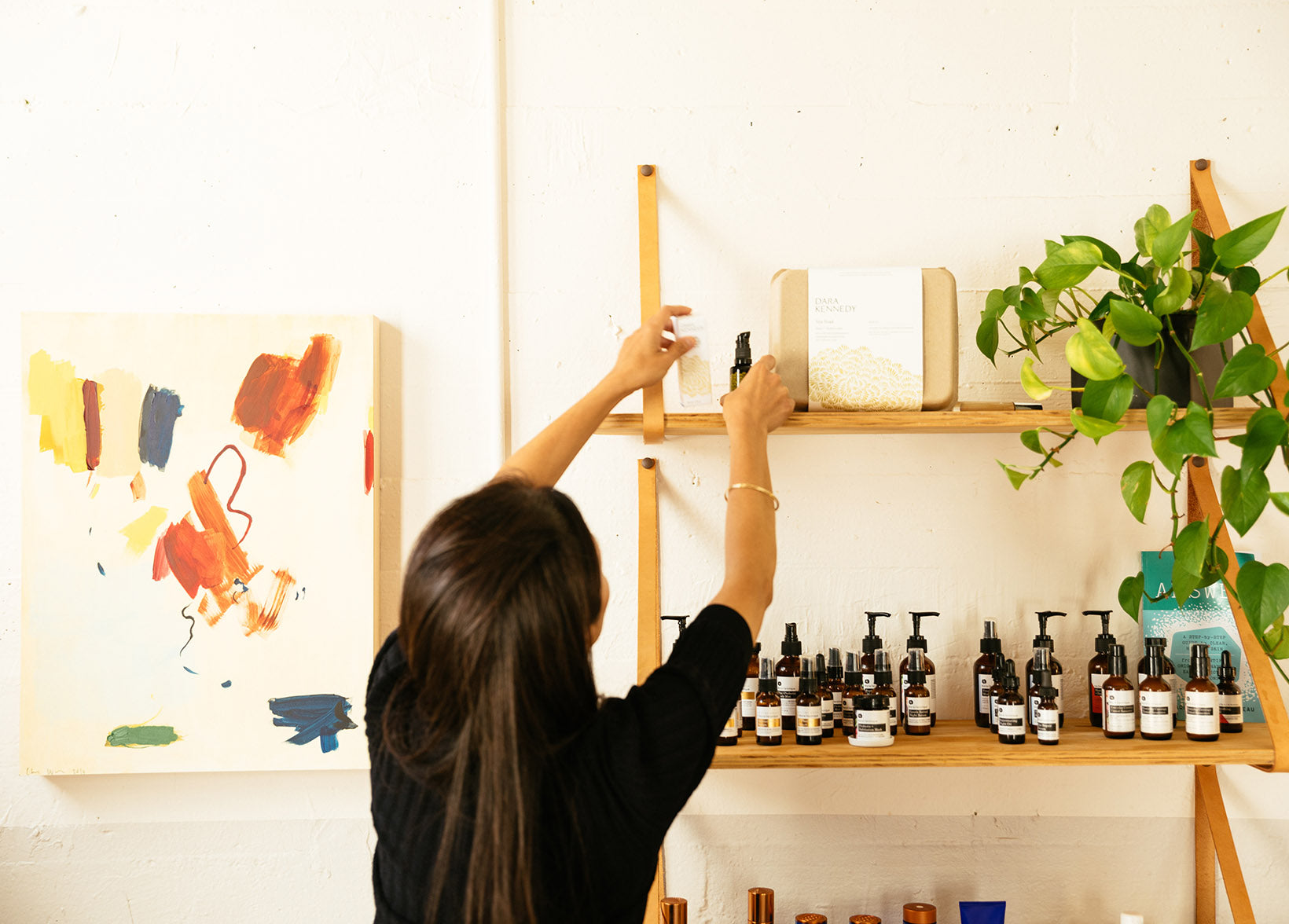 An explanation of antioxidants: what they are, what they do, and why we need them in our skincare (and in our diets).